Oakridge International School celebrated Literary Week at its campus.  The Key note speaker at the moment was Shikha Sood, a prominent English trainer who interact and share her views on the topic Explanation on different reading Genres .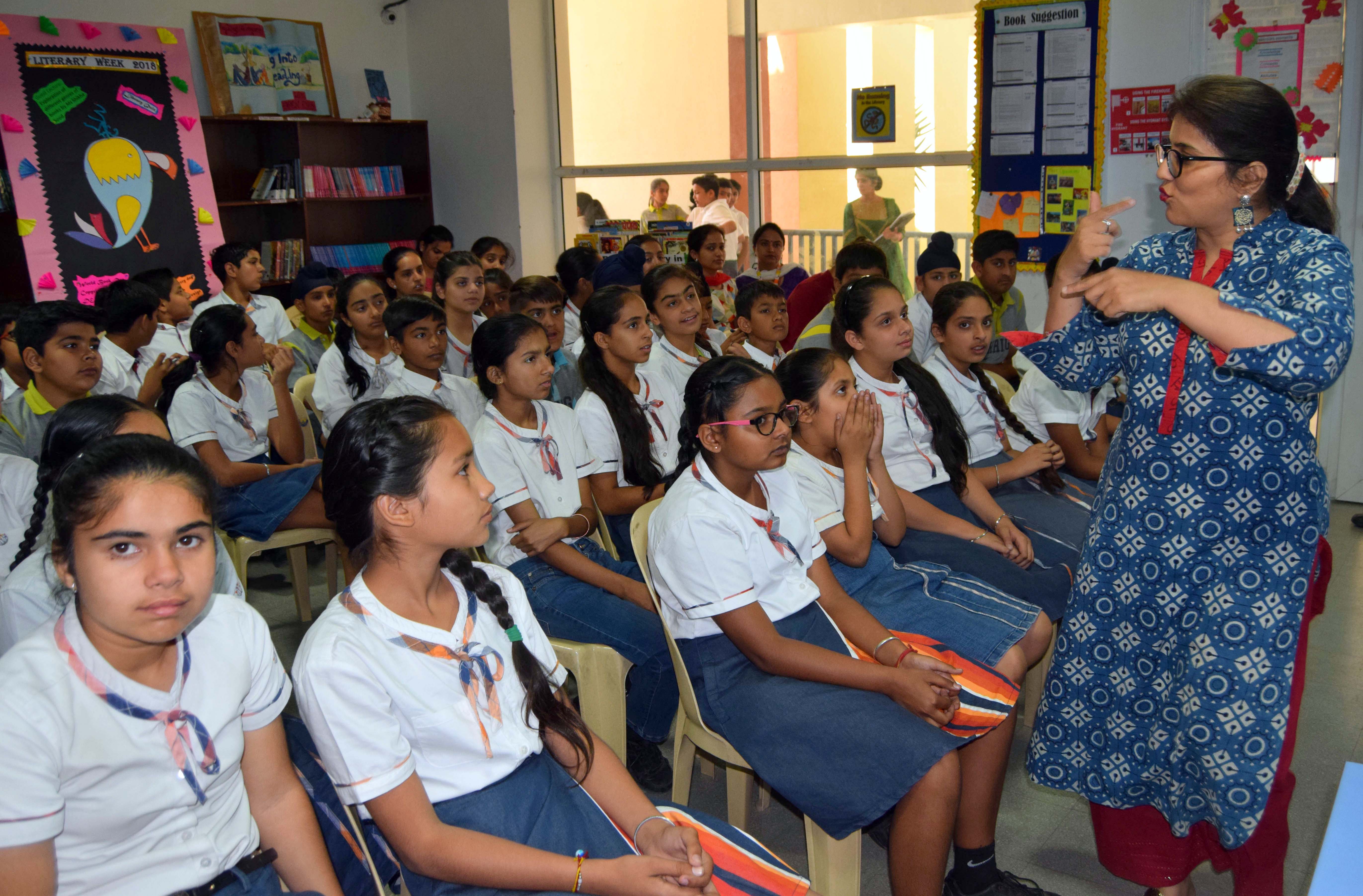 Shikha Sood   informed the students about different types of books like fiction, non-fiction, biographies, autobiographies, fables etc. She explained to the children the importance of knowing the diverse genres before getting into reading and writing. The children were also glad to be a part of this interactive session and were very inquisitive in knowing the different genres and were very surprised to know that reading spans across a lot of genres. Students even discussed and tried to find the genres of the books they had recently read.
Later ,students were also motivated towards the basics i.e. know yourself, bring positivity in your outlook, have an opinion, meet new people, be a good listener, be courteous and to work on body language to develop personality.
Besides this, knowledge of literary skills was imparted which is useful for students to gain knowledge through reading as well as using media and technology.  Students were also guided how they can improve knowledge through writing. While motivating the students Principal, Oakridge School, Ramanjit Ghuman said that these experiences help to build essential and desirable life skills in students.