newznew (S A S Nagar) :  The students of Oakridge International School had an experience of collaborating with their peers across the country boundaries as they had an interactive Skype Session with the students of Yantai Huasheng International school in China with the motive of learning that transcends Geographical Boundaries. This happened under the aegis of the North Indian Network of IB Schools. The topic for discussion and collaboration was the IBPYP Exhibition that was being presented virtually by Yantai Huasheng International school . Apart from this, socially relevant project taken up by both schools were also discussed.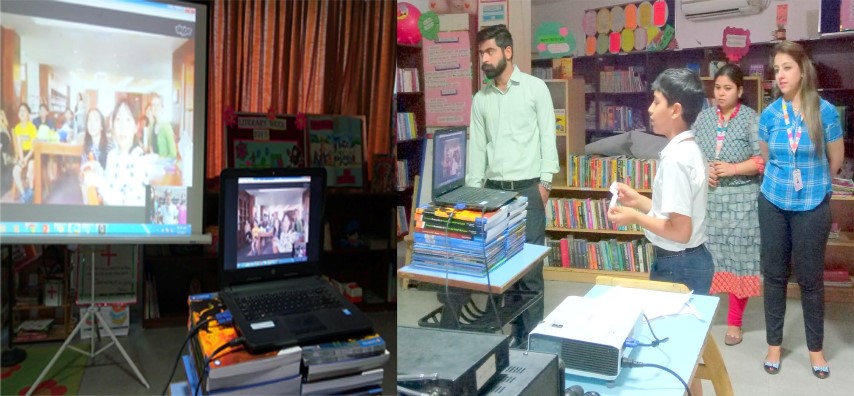 Children also get chance to share ideas and were excited to be a part of such innovative learning engagements. Students not only shared information regarding weather but also got a chance to have a peep into the working of their respective schools. Students of both schools discussed time table, school bag, the subject being taught in school and the food that the students bring in their tiffin etc . Some children made pan pal and also asked questions about popular folk tales of two countries.
The Principal, Oakridge International School Ramanjit  Ghuman reiterated that such sessions help the children develop in a holisticmanner as they connect to people across the world.She further encouraged them to participate in such events that help create global awareness.