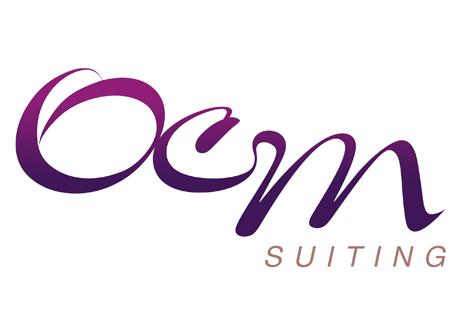 NewZNew (New Delhi) : OCM, one of India's largest fabric manufacturers, is adding a new dash of color and élan to your winter wears this season, with renowned Pakistani designers Sana Safinaz's elaborate Winter Shawl Collection 2015. OCM under its Women's Exclusive (WE) brand umbrella brings the Sana Safinaz brand of Pakistan to the discerning modern Indian woman who wants to experience the next level of ethno-fashion.
With a wide range of finely decorated shawls, the fashion brand has tried to give the traditional use of shawl a new makeover. The new collection comprises designs that will redefine traditional wear and style during winters for Indians.
Introducing a new era of winter elegance, the collection includes elaborately designed salwar kameez complimented with shawls displaying intricate detailing and color combinations. The perfect amalgamation between the salwar kameez of finest Marina fabric and slub material with the contrasting patterns and fringed pallu of the shawl helps the collection to translate the mood of fashion with innovative designs.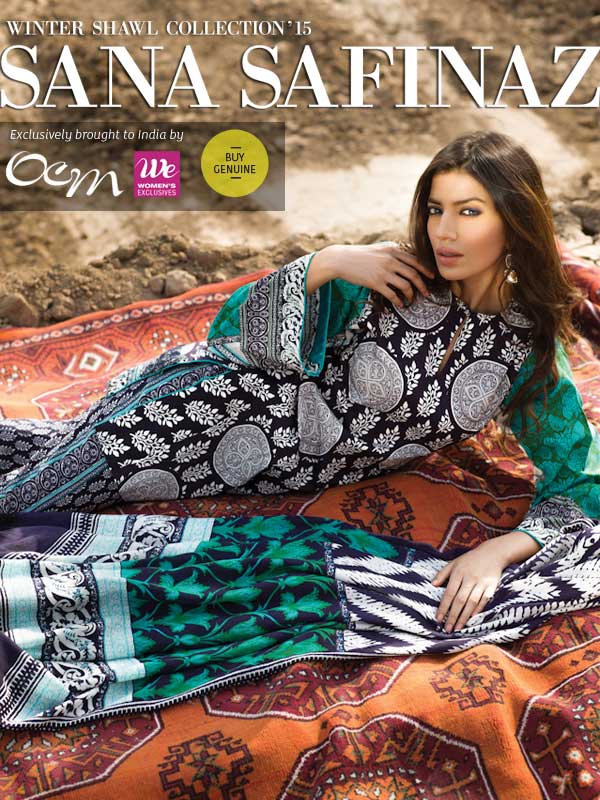 "With an intention to keep you warm and yet look glamorous, we have launched this collection as an ode to femininity and elegance and thereby designed the collection by keeping the quintessentially timeless yet modern woman in mind. The sophomore collection promises to deliver a seasonal high of glamour with real beauty enhancer. With the collection, we have tried to introduce extraordinary rich and versatile styles for the chilly weather, defined by the style of shawls. The collection is an attempt to present a blend of playful feminine styles with royal cashmere wool fabric," said designer duo Sana Hashwani and Safinaz Muneer
The latest winter collection is an elegant ensemble that combines bold and warm hues with vintage aesthetic charm. The striking colors of the collection tempered by contrasting feminine motifs and delicate prints, presents a playful and yet valuable trend for otherwise fashion deprived season.
Primarily, the kurtis of the collection focus on monochrome designs and hence are accentuated with embroidered detailing, while the pants are both in muted solids and delicate allover prints in monochrome or two-toned palettes. To add cherry on the cake, every pair is complemented with a luxurious woven wool shawl in contrasting or coordinated design.
Pakistan's most sought after fashion brand reputed for high quality of women's ethnic wear, Sana Safinaz, has established its foothold in India through the exclusive distributorship with OCM. The partnership marked it debut with the launch of Sana Safinaz 2015 Silk Collection in autumn. In a bid to give Indian market, the cross border style and design, OCM has planned to aggressively promote the partnership through online media advertising for all the upcoming collections. Besides, the collection would be available in select stores across India.
Notable attractions:
Elaborately printed kameez on Marina fabric with finely designed motifs in rust, maroon and a touch of orange offset with intricate black and red embroidered borders. Monochrome floral printed shalwar and pretty floral woven shawl with border detailing and fringed pallu.
Mango yellow Slub fabric kameez with ultra feminine paisley, floral motifs and bold striped detailing in red, pink and olive green, along with floral embroidered panel. The accompanying woven Shawl printed with large contrast floral pattern with olive green and red border makes the attraction a must have.
Khaaki kameez with a turquoise trellis patterned embroidery on Slub fabric, large anthemion motif on the back and contrast printed sleeves is paired with khaaki and cream pants in a floral printto give you a unique look. The complimentary woven shawl with a central diffuse print pattern and border details further adds glamour to the variety.
Electric blue printed kameez on Marina with a pop of contrast ikat print, along with bold floral embroidered neck and running tilla embroidery border, paired with plain pants assure attraction of all. Complimented by a woven shawl with a beautiful corresponding ikat border pattern and fringed pallu makes it a hot pick.
Aubergine kameez with a pop of mustard contrast, delicate trellis print with gold tila embroidery detailing is paired with purple and white printed pants in intricate floral web print. Complimented by a shawl with aubergine and mustard border pattern and fringed pallu, makes the pair perfect.