Chandigarh's Rajesh Kumar makes Ola proud by showcasing exemplary honesty
Driver partner returns expensive phone and wallet full of cash to the owners
Ola, India's most popular mobile app for transportation, announced driver partner Rajesh Kumar as one of the 'Heroes of Ola', a multi-city initiative aimed at recognising exceptional driver partners. Rajesh was awarded for his honesty and dedication as he returned expensive mobile phones and wallet to two of his recent customers.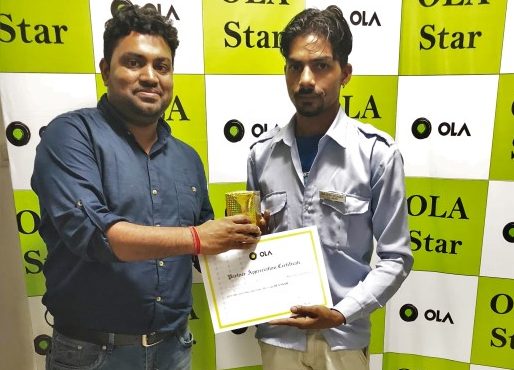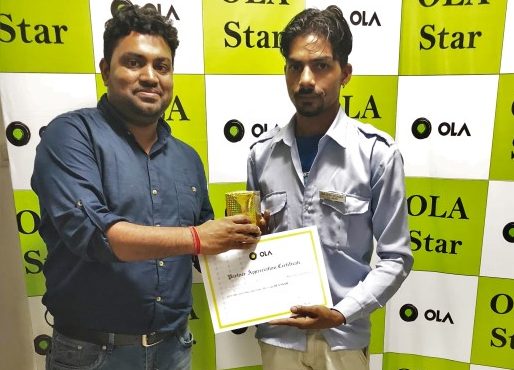 On 11th November, Mrs. Khanna, a regular Ola customer, boarded the cab from Jalvayu Tower to Chandigarh railway station; and accidentally left her mobile in an Ola cab. Standing on the railway station, with no means to communicate with anyone, a distressed Mrs. Khanna was overjoyed to see her driver, Rajesh, coming back all the way to return her phone. She was thrilled to know that Rajesh reached out to her through her relatives to return her phone.
Praising the Ola cab driver, Mrs. Khanna said "I was delighted to see the driver coming back to hand me my phone. I would have not been able to board the train without my phone since the ticket and all the other details were there in it. I am deeply impressed by his honesty and work ethic."
The very next day, another passenger, Mr. Deep, forgot his wallet in Rajesh's cab. Deep's wallet contained money, cards and important identity proofs. Ola driver Rajesh immediately connected with Deep and returned the wallet within a few hours of the ride getting over.
"I felt relieved upon returning the wallet to its owner. I realised how distressed he would be since the wallet had all his cards and important identification proofs. Mr. Deep thanked me for my efforts and applauded my honesty. I felt really happy and proud at that moment," said Rajesh Kumar, Driver partner from Chandigarh and winner of the Chandigarh's leg of the 'Heroes of Ola' initiative. Rajesh Kumar is the first winner from Chandigarh under the 'Heroes of Ola' initiative.