One India Conclave 2017 to be held on upcoming 27th august 2017 in film city noida. A mega meet is going to organize by m4u group under the name of one india conclave. The director of event Mr Dushyant Singh said that this is a global platform for social people where they will get opportunity to meet more than 100 celebrity from India, Thailand, Dubai, Singapore etc.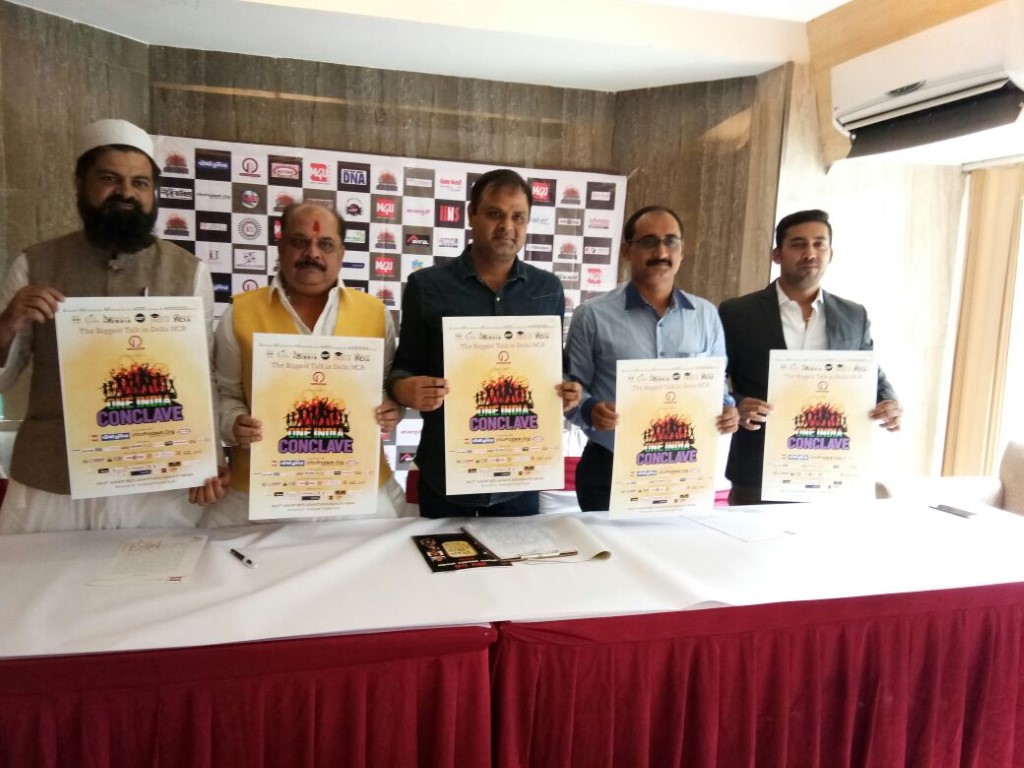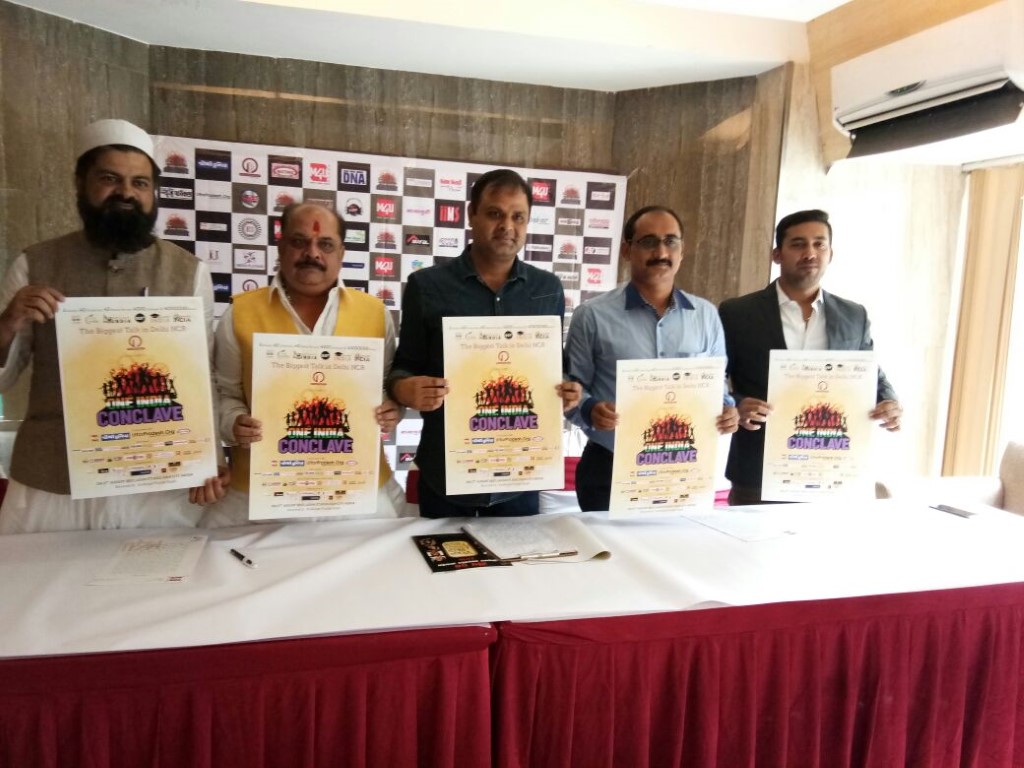 The conclave is organize in a beautiful arena of Laxmi Studio, Sector 16, Film City Noida. Entire programme is running under six subject like. GST, How to build India, Clean and Healthy India, Secular India, Dharma &d Jyotish a program is organize by a Big Co operation of Chauthy Duniya, Uttarpradesh.org, Bharat Samachar, newznew.com, Hichki, Media Planer, DNS, Aaj Ka Matdata, Complete Cinema, Mastana Food, Polaars Group, The Black Iink, News Fox, Estarn Star, Hint Hindi, Pioneer Alliance, Mayapuri, Purvanchal Nama, Bright Outdoor, TBI 9, Mallics Outdoor, PTV, Purvanchal Redio, Ishwar TV., Green School, Aviral Group, Pratima Fashion, Vision Communication, Saanvi Jewels, Ritu Astro World, Forever Aura, Hint Redio and many more.
The co ordinator of the conclave Mr Ved Prakash said that the very renowned people from all over like Shri Sanjay Joshi ji, Shri Prem Shukla, Shri Santosh Bhartiya, Dr. Ashwani Mahajan, Mahamana Eshwar Martand Puri, Mahamanaeshwar Umakant Anand Aaraswati Ji, Shri Pawan Mishra, Dr. Kamaljit, Shri Karan Singh, Shri Krishanbeer Chaudhry , Radhey Radhey Babuji, Anil Khurana, Acharya Padam Priya ji, Film Director Manoj Agarwal, Yogesh Lakhani, Atul Mohan, Shakti Prakash Srivastava, Dr. Ami Adhar Nidar, Virendra Mishra, Simmer Bhatiya, Devendra, Kamal Shekhri, Himanshu Jhunjhunwala, Amaranath Mishra, Imran Hasan Siddhiki, Dr. Kumar Ganesh, Shri Ajay Bhambi, Ritu Singh including big politician to like Shri Sateesh Chandra Mishra, Dr. Sanjay Singh, Mrs Shobhal Singh, Dr. Rameshwar Chaudhry, Ankur Shrivastava etc.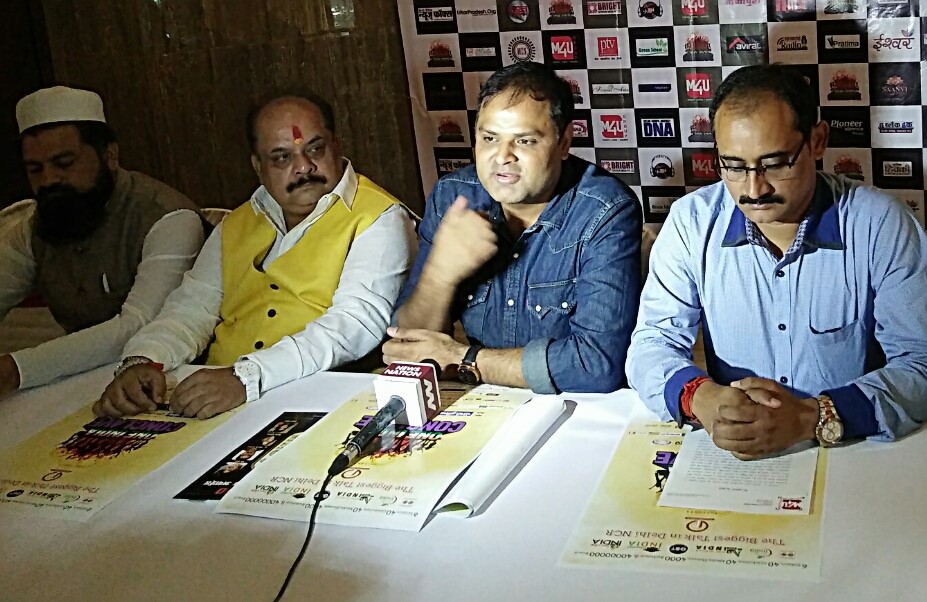 Today Lucknow conference is pr by Anurag Batra and Media Planner the co organiser of the conclave are polaars group, Aviral Group, Chauthy Duniya, uttarpradesh.org, Mastana Food, Aaj Ka Matdata, DNA, complete cinema, Bright outdoor, Mallika Outdoor, Hint Hindi, Hint Redio, newznew.com, Eastarn Star, PTV, Ishwar t.v., Pioneer Alliance, Mayapuri, Green School, Saanvi Jewells, Forever Aura, Vision Communication, Hichki, TBI, Pratima Fashion, Bharat Samachar, Purvanchal Nama etc.