One of Toughest Hills Half Marathon Run in Kasauli: Queen of Himachal Hills – Kasauli will be hosting it's second edition of the hill run where people from metro cities & remotest parts of India having different walks of life will be participating in the Tuffman Kasauli Hills Half Marathon supported by WelcomHeritage Glenview Resort, Kasauli.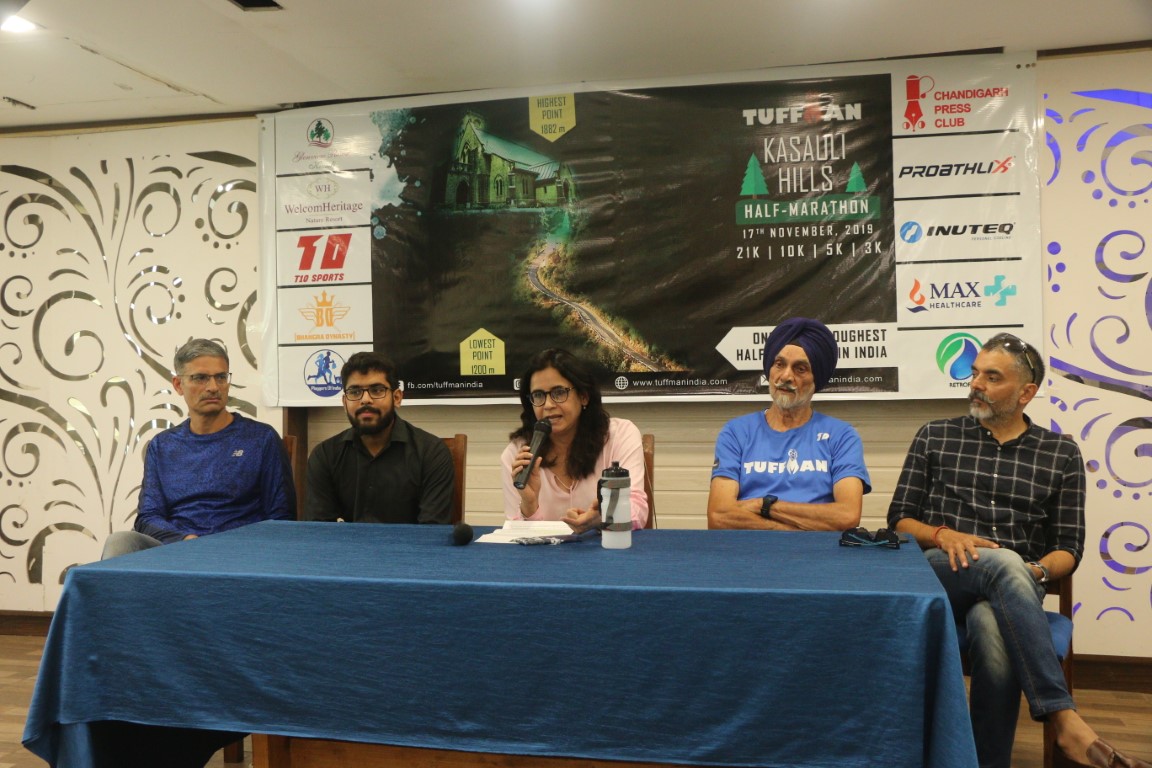 TUFFMAN is India's premiere endurance sports platform bringing Running, Cycling and Swimming events to sports enthusiasts. All events are organized in various beautiful destinations and major cities in India, which everyone wishes to visit like Shimla (Mashobra), Manali, Kasauli, Leh, Goa, Jaisalmer, Andaman & Nicobar Islands, Gurugram, Chandigarh (Half Marathon, Triathlon, Stadium Run) at varied terrains to run on.
Runners in all categories are expected to participate in great numbers at the run which will have 4 different kind of run categories namely – Timed Half Marathon Run, Timed Internationally acclaimed 10 kms, Non Timed Fun Run 5 kms & 3 kms specially for ladies & children. Run will start from Army Ground, Kasauli and will go till Jangeshu via Parwanoo – Kasauli Road (The Old Kasauli Road) and will be turning back onto the same route to finish at Army Ground, Kasauli. This will be a loop for half marathon and the other races will also be held on the same route.
The run is one of the most toughest half marathons in India with an overall elevation gain of around 3000 feet in just a course of 21 kms.The run is strictly against the use of single use plastic, which is a bane for the environment. Eco – friendly paper cups will be used for offering water & various liquids to the participants also food boxes will be made of eco – friendly paper only.
The run also aims to raise funds for Army Women Welfare Association (AWWA). One can also choose to pledge any amount (minimum INR 100) by his / her own will, while registering for the event. Twice of the total raised amount from the charity will be sincerely pledged towards the fund, as a contribution from the organizer (TUFFMAN).

Exciting goodies which will have a super DRI-FIT tee shirt, sipper with holder, energy gel, protein bars, rehydration tablets by their nutrition partner – Proathlix. Medical facilities by Max Healthcare, Hydration support by Retrofit with music and photographers, all will be there enroute. Finishers participants are entitled to have a beautiful finisher medal and winners will have the winner mementos.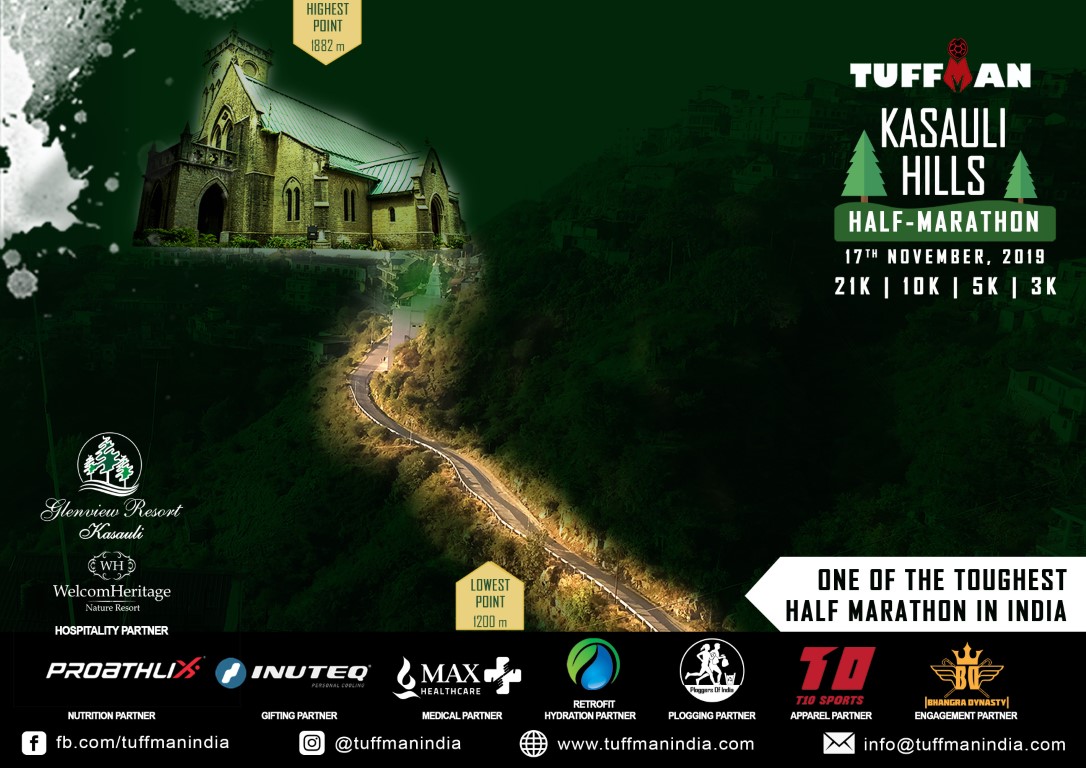 Brig. Naveen Mahajan, Commanding Officer, Kasauli Cantonment said, "The run has a vision of having fitness enthusiasts from all the age groups, that year on year aims to promote healthy living and a Fit India. They also aim to help the AWWA as part of their Corporate Social Responsibility.
The registrations for each of the race categories (Half Marathon, 10 Km, 5 Km, 3 Km) will be open until 5th November on the website – bit.ly/TKHHM2019