Online learning management system for skill courses introduced: An online learning management system, Boxfy LMS was launched by city based Avengers Academy in sector 34.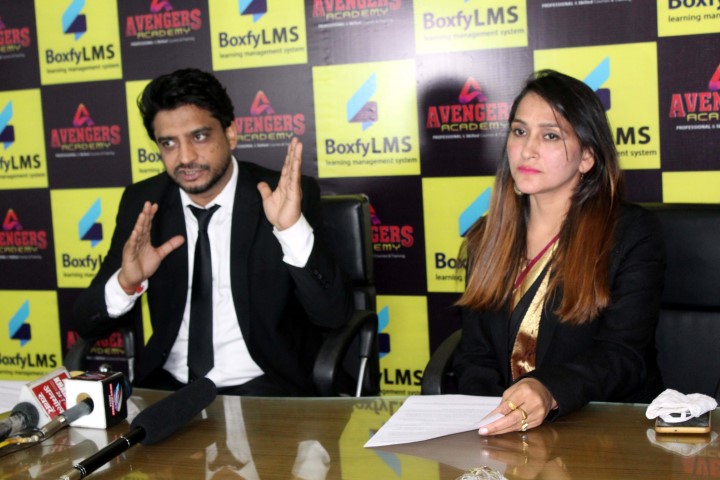 Giving information, Anajna Sharma the design head of the academy said that system will offer online teaching in skill and job oriented professional course, graphic design, web designs, digital marketing, beauty and wellness, fashion and interior designing, hospitality and airhostess, photography, animation, visual effects and video editing courses.
Also Read: Designers Ajay Sinha & Buzy from Buzjay Fashion are all set to recreate magic of high couture fashion
She said further that amidst Covid-19 the rules of classroom teaching have changed, and governments and educational institutions around the world are fast-rolling out plans to develop an entire digital ecosystem and move millions of students to online learning.
Also Read: Morph Academy's annual function held
Under this platform , we have prepared the video content, animation, graphics designs and multimedia by keeping industry standards in mind.  We have developed MOOC based and self-learning with multimedia content.
Boxfy LMS, the cloud-based system is a completely featured teaching and learning platform to guide learners, customers, students, employees, through online and hybrid courses. It's a mobile-ready platform and simple to use for serving live-online, self-paced and combined courses which caters to the requirements of next generation learners, said Anjana.   
Also Read: Zuri Beauty Academy launched by Vanya Mishra
Dr. Ajay Sharma, CEO and founder of Boxfy said that with Boxfy LMS, schools, colleges and private coaching institutes can create and configure self-paced online courses, enrol students with ease, and easily organize & manage their e-learning plans with deadlines. It enables students to access course material, submit assignments, take tests, receive grades, and connect with peers and teachers, among other things. On the other hand, it allows teachers to monitor students' engagement, as well as performance, he informed.