Morph Academy's annual function held : For audience, it was a treat and feast to watch a musical odyssey filled with folk dances from Punjab ,Harayana and Himachal during an annual day celebrations of Morph Academy at IMA Complex , Sector 35 Chandigarh.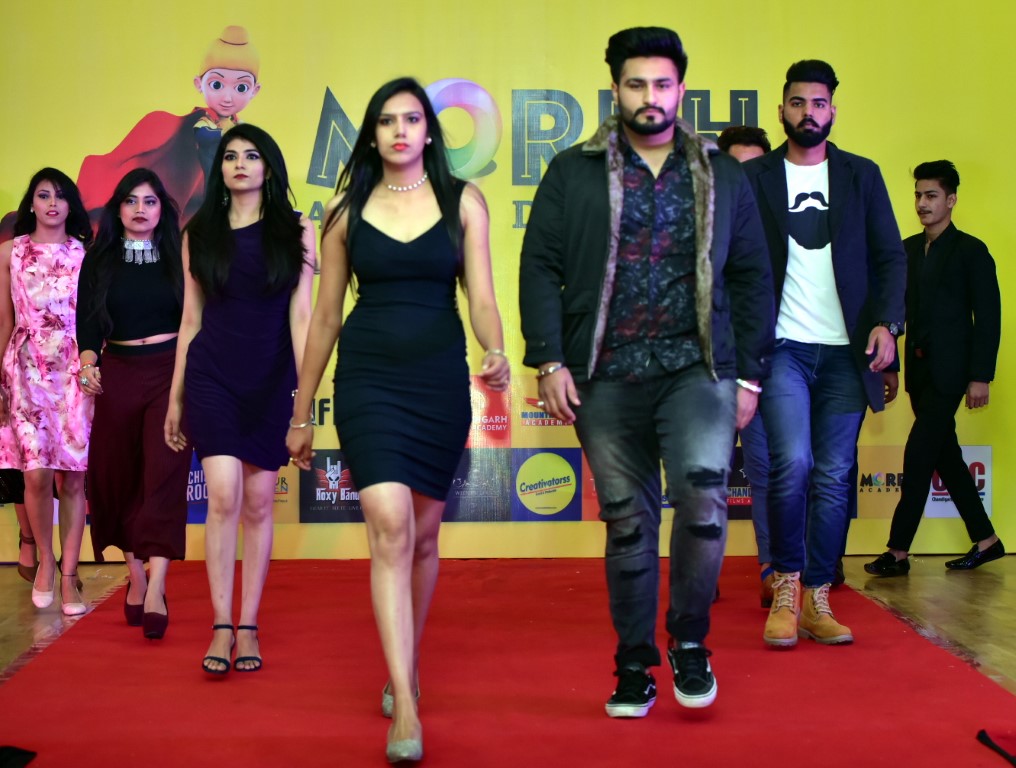 The musical journey started with western fashion show where students displayed various western outfits for all seasons.
Then came the turn of Punjabi folk music followed by ramp walk by students in traditional Punjabi outfits. The gidda performances and bhangra by students forced audience to stand up on their feet and make the revellery.
For a moment, the stage was turned into a gala display of Punjab's rich and colourful culture with students dancing to peppy Punjabi songs.
Then it was the turn of Haryana folk where students performed  various dances with exuberance and zeal.
After Haryana , it was turn to go on hills ride when a team of students set the stage on fire with Himachali nati.
Around 150 students of academy took part in the show.

Later CEO of Academy, Ajay Sharma distributed academic and endowment awards to students.
Meanwhile Morph Academy is one of leading academy of region in animation, graphics, web, photography.