JICA Supports First-of-its-Kind Dairy Production Improvement Project : Japan International Cooperation Agency (JICA) has signed an agreement with the Government of India to provide Official Development Assistance Loan (ODA) of 14,978 million Japanese Yen (approximately INR 920 Crore) for the 'Project for Dairy Development'.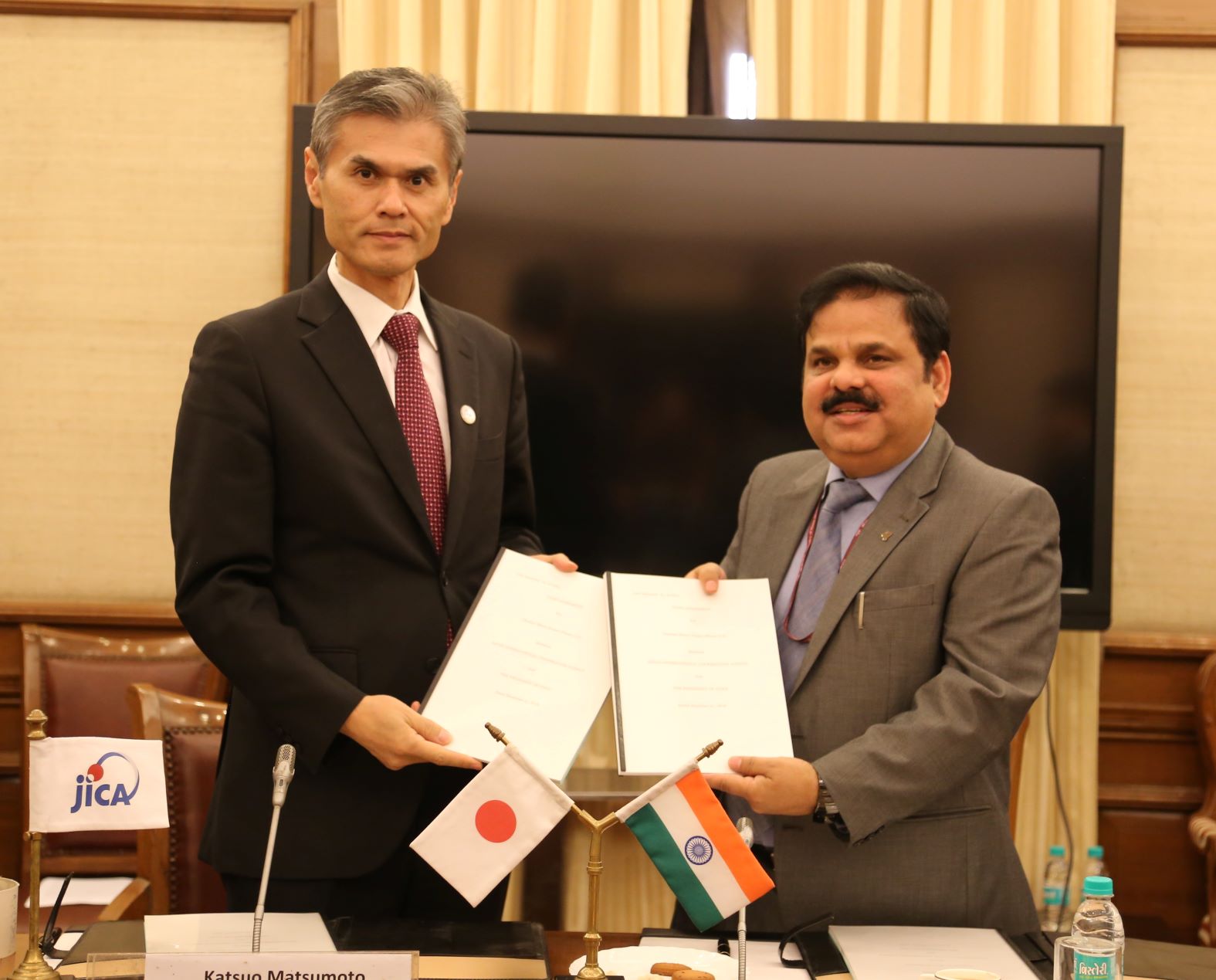 The objective of the Project is to increase sales of milk and dairy products by enabling farmers to easily access the organized market, upgrade dairy processing facilities and marketing infrastructure and enhance the capacity of producer-owned institutions, thereby increasing returns to milk producers in the Project area.
The ODA loan agreement was signed between Dr. C.S. Mohapatra, Additional Secretary, Department of Economic Affairs (DEA), Ministry of Finance, Government of India and Katsuo Matsumoto, Chief Representative, JICA India Office.
Speaking on the occasion, Mr. Katsuo Matsumoto, Chief Representative, JICA India said, "This is the first time that JICA supports a dairy project in India. We understand the need for upgrading dairy facilities and creating a self-sufficient model ensuring quality and hygienic processed milk to the consumers. The Project is in line with the 'Vision-2022 National Action Plan on Dairy Development', which aims at doubling farmers' income by increasing the volume of milk marketed through better access to modernized markets and by upgrading cold chains, enhancing the capacity of dairy cooperatives. Our objective is to put in place a self-sufficient model that helps in eliminating dairy wastage and increasing farmers' returns, which will focus on employment generation particularly for the small and marginal milk producers and women empowerment."
The Executing Agency for the Project is the National Dairy Development Board (NDDB).
The Project target states are Uttar Pradesh, Bihar, Madhya Pradesh, West Bengal, Andhra Pradesh, Rajasthan, Telangana, Uttarakhand and Punjab on basis of the willingness of participation and actual financial demand. The Project is formed on a unique two-step loan model in which the funds will be disbursed to the National Dairy Development Board, based on financial demand and requirement to milk unions and milk production companies. The Project will not only provide financial support but will also capacity building through workshops and trainings for strategic management, business planning and marketing strategy to the participating institutions.
Milk production and processing is an important industry in India and, as the Indian economy and urbanization are expected to expand the demand for dairy products is forecasted to increase. However, fresh milk deteriorates easily and avoiding the proliferation of bacteria requires sterilization and disinfection, followed by immediate refrigeration after milking. Therefore, farmers in remote areas who do not have access to refrigeration facilities have difficulty selling their milk in urban areas with high demand. Currently, the amount of milk marketed in modernized markets, or the so-called organized sector, is limited to approximately 40% of the total milk production in India. Access to the formal market is a crucial issue for dairy farmers who do not deal with cooperatives and private dairy companies.
The Project will help in upgrading equipment such as cold chains as well as processing, and enhancing the capacity of marketing techniques. This will enable participatory institutes that collect milk from remote farmers to obtain more income out of dairying. Improvement of small farmers' access to modernized market will lead to increase in volume of marketed milk and farmers' income.