The Governor of Punjab and Administrator, UT, Chandigarh, Sh. V.P. Singh Badnore in the presence of senior officers of Chandigarh Administration and eminent persons from civil society today launched the online portal of Labour Department, UT, Chandigarh "http://Labour.chd.gov.in" & Crèche on Wheels-a project of Chandigarh Building & Other Construction Worker Welfare Board, Chandigarh.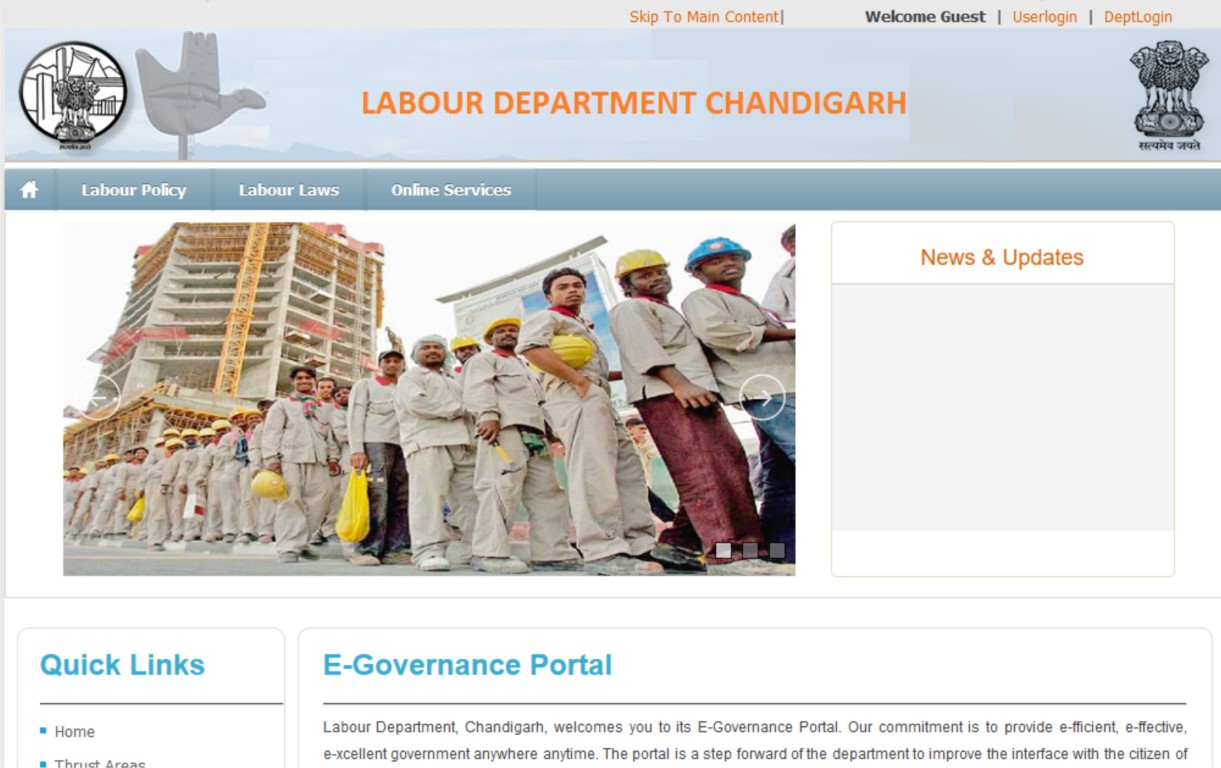 The online portal will facilitate the business community of Chandigarh and save their time and provide them the necessary documents on click of a button. They can avail the facility of this portal to register their Shops & Commercial Establishments under the Punjab Shop & Commercial Establishment Act 1958. The department will also extend the online registration facility under other Enactments in near future.
The Crèche on Wheels project has been launched to address the problem of providing day care to the children of construction workers. The Chandigarh Building & Other Construction Worker Welfare Board has taken an initiative to start the project. This will cater to the needs of the construction workers working in more than 50 construction sites in Chandigarh on rotational basis. It is estimated that around 350 children will be benefitted by this project in a month. This crèche van is equipped with the multimedia facility and will try to generate interest towards education by means nursery rhymes, stories and cartoon characters and will also impart some social values to the children. The van will have two Crèche Attendants and a driver.