Co-Operation & Jails Minister Releases 'Jugalbandi…Akhar Te Aakar Di Jugalbandi Penned By Jagdeep Garcha
"A poetic creation is the mirror of the society and the poet a master craftsmen who gives shape to the human emotions of all kinds besides bringing to fore the issues affecting the society as a whole. Only an enlightened mind can call a spade a spade without mincing words which is difficult to be in the political scenario."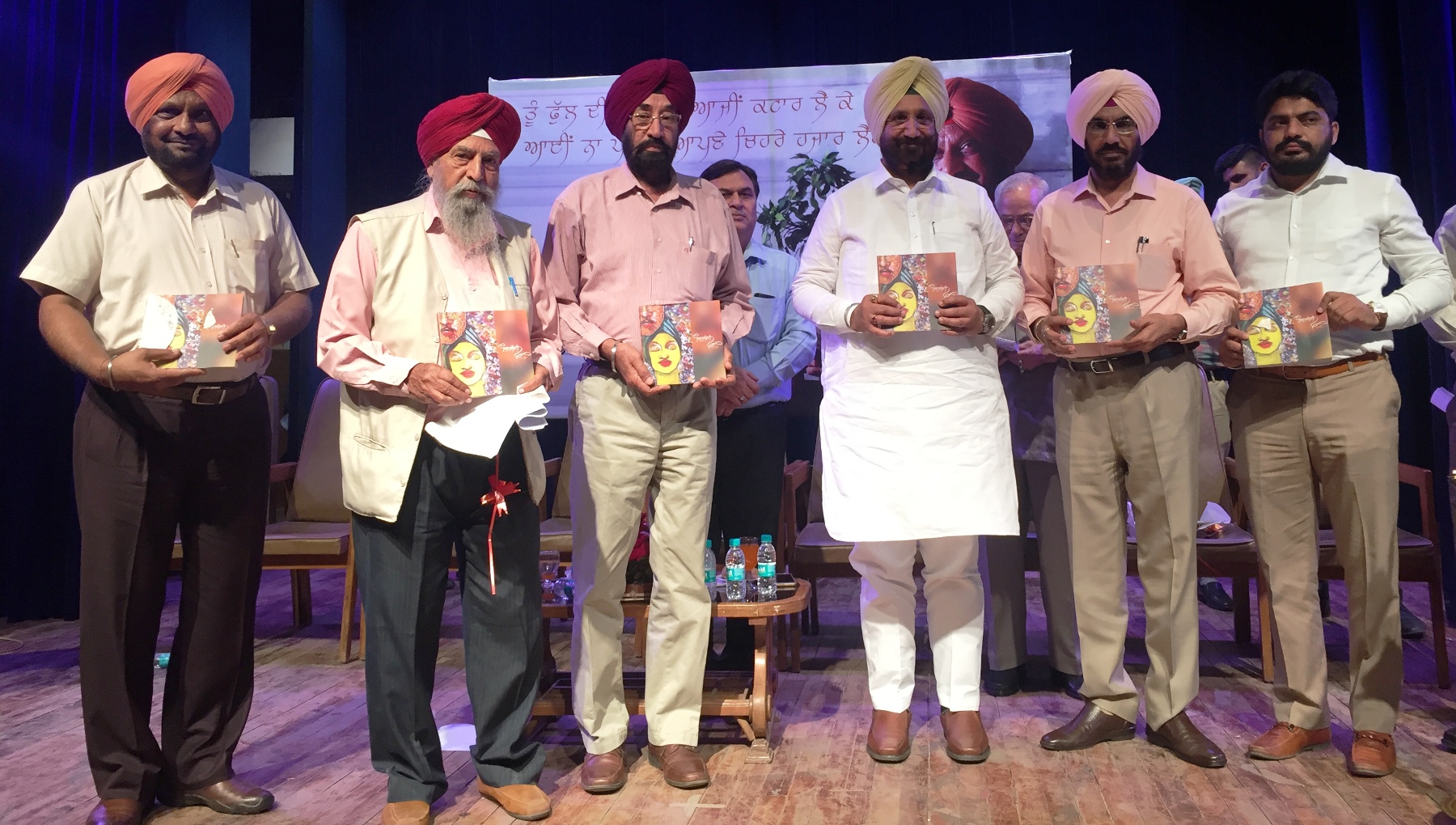 These views were expressed by the Co-operation and Jails Minister, Punjab, Sukhjinder Singh Randhawa here today at the Punjab Kala Bhawan on the occasion of releasing the book titled 'Jugalbandi….Akhar Te Aakar Di Jugalbandi' penned by author Manjit. The numerous paintings in the book have flowed from the brush of Jagdeep Garcha. The minister further said that both Manjit & Jagdeep has beautifically and realistically painted all the aspects of life concentrating on voicing the inner concerns of the downtrodden sections, philosophy of life besides touching the aesthetic topic.
Airing his views on the occasion, OSD to the Chief Minister, Punjab- M.P. Singh said that it is very appreciable that a literary creation painting all the emotions concerning human life and society has been brought out. The President of the Punjabi Sahit Akademi, Ludhiana Prof. Ravinder Singh Bhattal while lauding the efforts of the poet Manjit and Jagdeep said that such pieces of creativity signify the taste for aesthetic sense in a person penning it which is a healthy sign.
On the occasion, the stage was conducted by Prof. Charanjit Singh Udari Ex-Head of Punjabi Department, Akal Degree College, Mastuana (Sangrur). Among others present on the occasion included Registrar Cooperative Societies A.S.Bains, MD Punjab State Co-operative Bank Dr. S.K. Batish, MD Puncofed Mr. Muneshwar Chander, Folk Singer Pammi Bai and Ex-Head of the English Department, Panjab University Chandigarh Dr, Nand Lal.