Only with God-knowledge a good mindset is possible – Satguru Mata Sudiksha Ji Maharaj: On the arrival of Nirankari Satguru Mata Sudiksha Ji Maharaj in Chandigarh, a huge Nirankari Sant Samagam was organised at Mela Ground, Sector 34-A.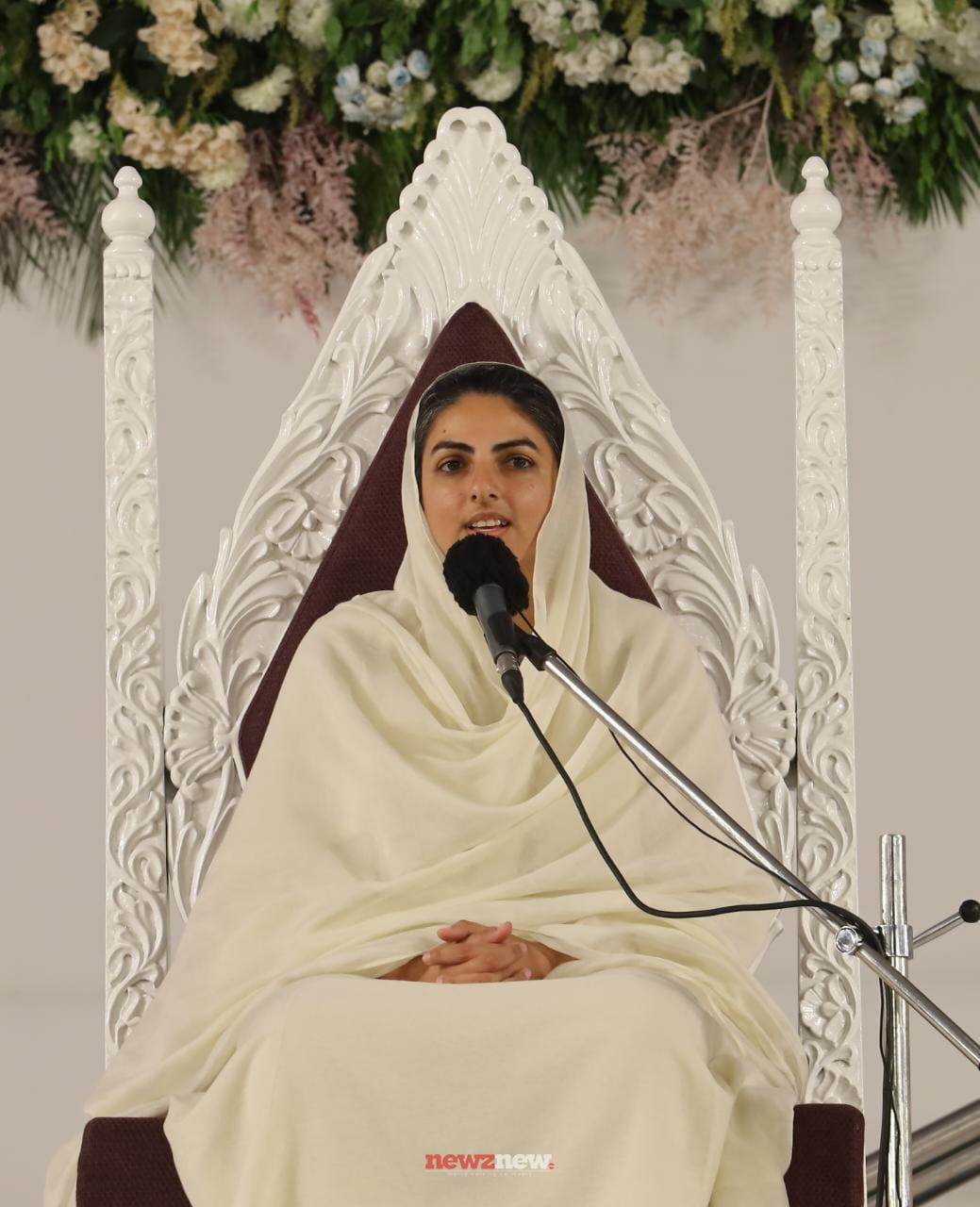 Devotees from Chandigarh, Mohali, Punjab, Haryana, and Himachal Pradesh and nearby areas gathered gleefully for the Samagam, and listened to Satguru Mata Ji's vichar.
Addressing the devotees on this occasion, Satguru Mata Ji said that it is only with true God-knowledge can we destroy all confusion and broaden our mindsets. Explaining this with the example of a frog in the well, Satguru Mata Ji said that just like this frog's limits are the walls of the well it inhabits, whereas a frog in the ocean has larger bounds, we ought to understand our minds and its scope.
We should rise from our narrowness and understand this God Almighty and broaden our mindset with love, compassion, and patience. Satguru Mata Ji also said that in the present times, under the pressure from social media, we are limiting the bounds of our thoughts for home, family, and society, and we ought to expand it.
Satguru Mata Ji added that with sewa, simran, satsang we can become polite. Hence, keeping this feeling of the Nirankar Almighty, one must work selflessly to the wellbeing of humanity as social beings. Satguru Ji added that in obtaining the human worldly life, one must give up idleness and make this life better by obtaining God-knowledge.
Member In-charge, Branches, Sant Nirnakari Mandal Shri H.S. Chawla Ji said that the Satguru, with the illumination of God-knowledge, eliminates the darkness of our hearts and removes ignorance from our lives. He said that 'All is Well' is only possible with 'All Its Wish', meaning one must give into the Lord Almighty and believe that everything happens for the good and under the Almighty's wishes.
Zonal In-charge, Chandigarh, Shri K.K. Kashyap Ji expressed gratitude for Satguru Mata Sudiksha Ji Maharaj's visit to Chandigarh. He also thanked all dignitaries and devotees travelling from near and far to be a part of the Samagam. Lastly, he also thanked Chandigarh administration, Police forces, Municipal Corporation and other departments for their contribution in the successful organisation of the Samagam and sought Mata Ji's blessings for everyone present.