Orange Day celebrated at Adarsh Public (Smart) School: The tiny tots of Pr-Nursery and Nursery classes of Adarsh Public (Smart) School, Sec-20B (APS-20), Chandigarh, celebrated the "Orange Day" today with great enthusiasm in the school premises.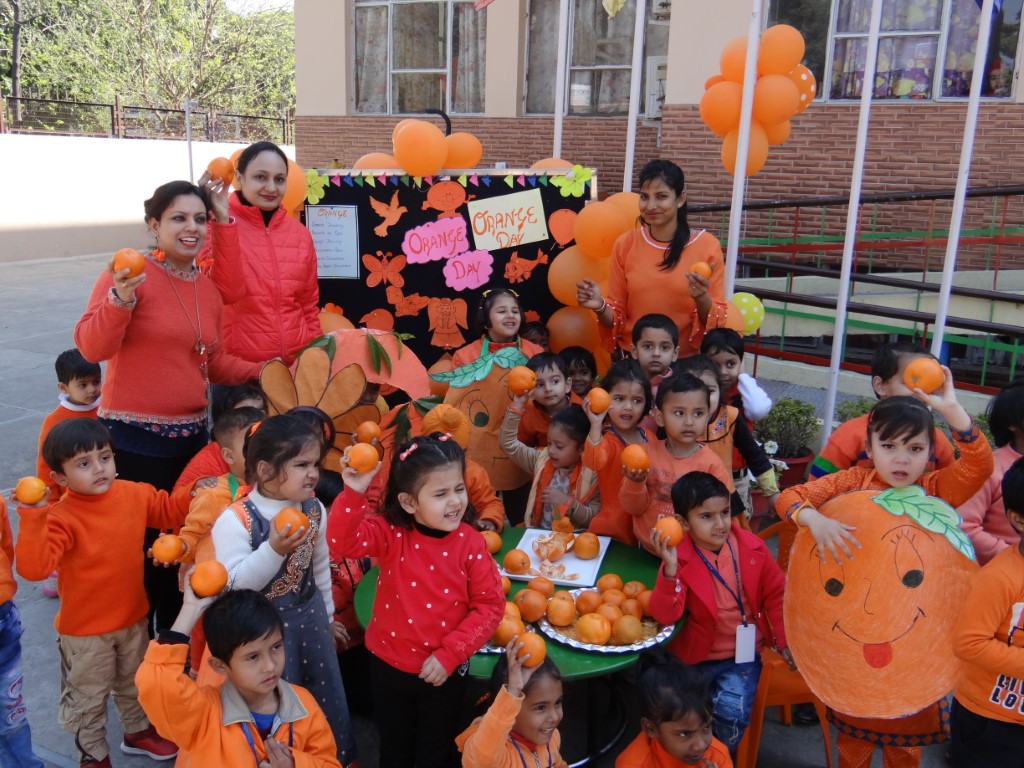 The purpose of the " Orange Day" was to make the students aware of the orange color. Teachers and students were dressed in orange colour. Classrooms were decorated with orange balloons and decorations.
Ms Sunita Thakur, Principal, said that teachers made the students learn orange color through different orange objects, like fruits, objects etc. and a quiz was also organized in which questions were asked related to this color.