Ivy Hospital felicitates organ donors
As many as 104 people including doctors pledged to donate their organs by filling form 7 to NOTTO during an event to mark World Organ Donation Day at Ivy Hospital here today . Dr Avinash Srivastava, Director-Renal Transplant Surgery,  Dr Raka Kaushal, Director-Nephrology and Dr. Ajay Goel Sr. Consultant , Nephrology at Ivy were among those who pledged to donate their organs.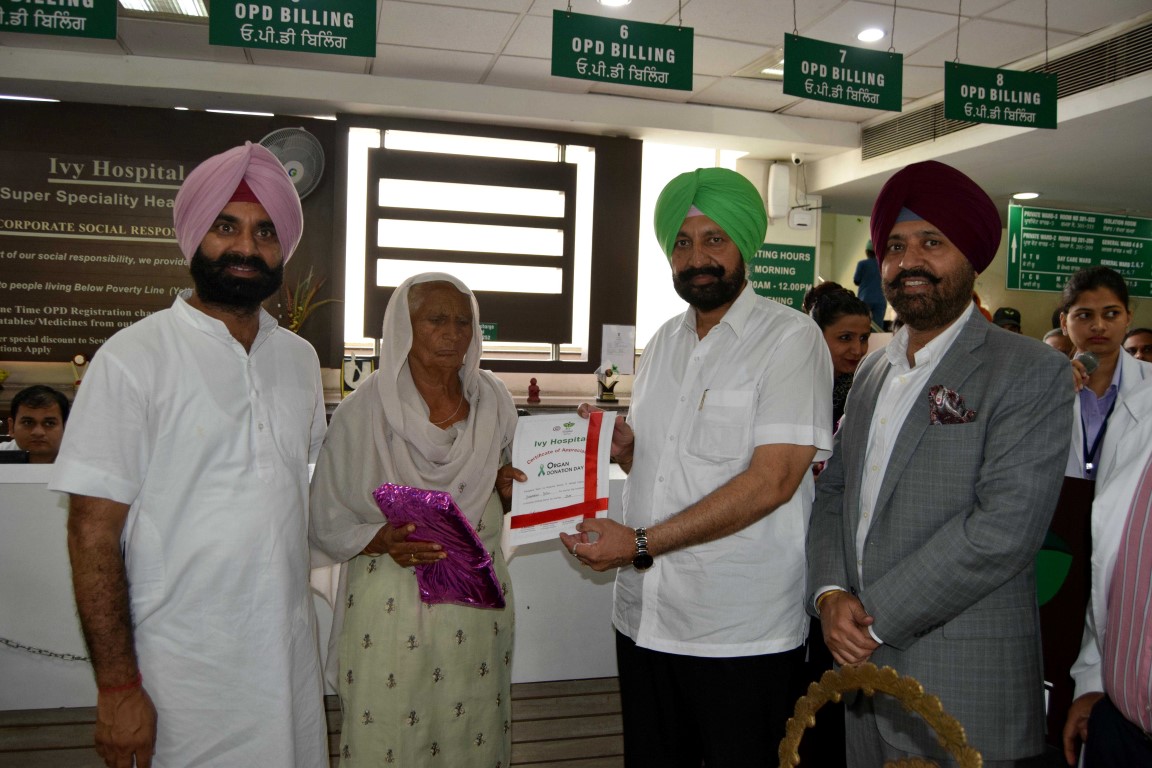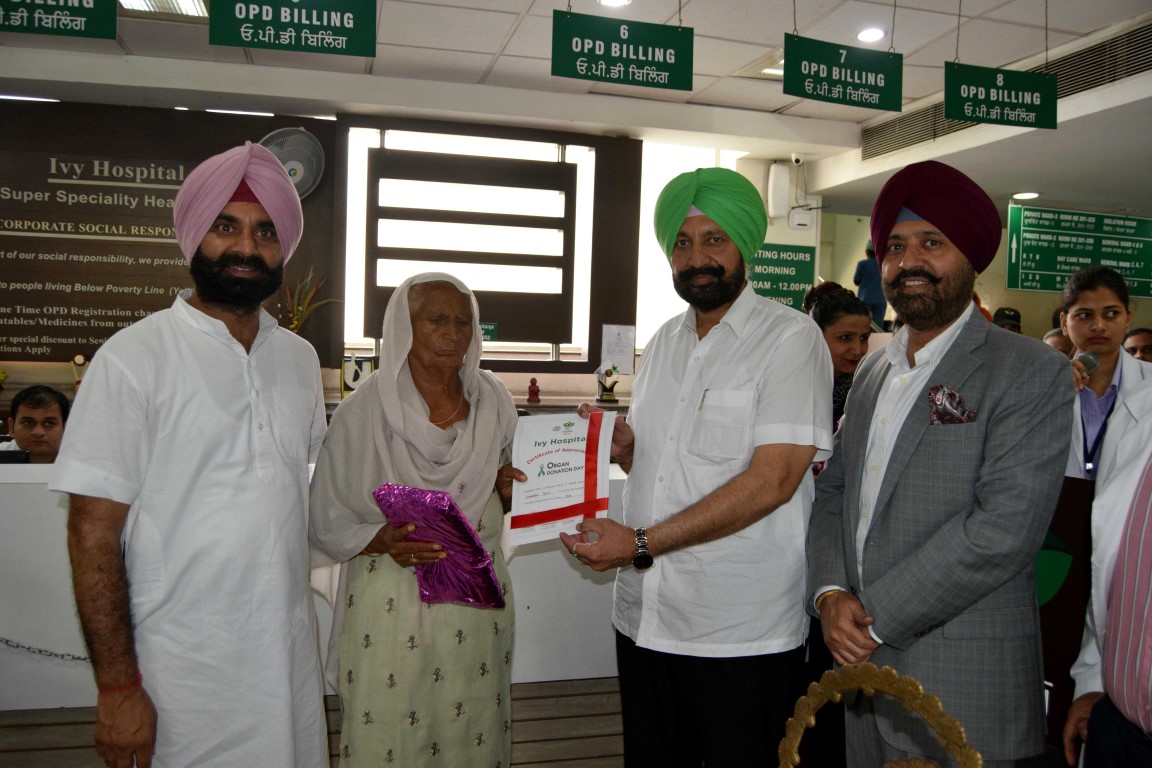 Meanwhile during occasion, Balbir Sidhu the local sitting Congress MLA, Gurpreet Singh GP , Cong MLA from Bassi Pathana along with Gurtej Singh, Chairman of Ivy Group of Hospitals  honored around 20 organ donors from region.
Those felicitated during occasion include, Subhash (name changed) a 36- year old from Ludhiana. He was Ivy Hospital's first kidney transplant 7-year back . He is now leading an absolutely normal life and has had two kids after the transplant.
Similarly Kuldeep Singh (name changed ) from Mohali didn't think for a minute while deciding to donate his kidney for his brother-in-law. For Rama Devi from Mohali it was nothing less than a divine happiness to donate her kidney to save her husband. The same was feeling for Baljeet Kaur (name changed ) and Narinder Kaur (name changed ) both from Panchkula and Karamveer Kaur from Mansa while donating their kidneys to save precious lives of their respective husbands.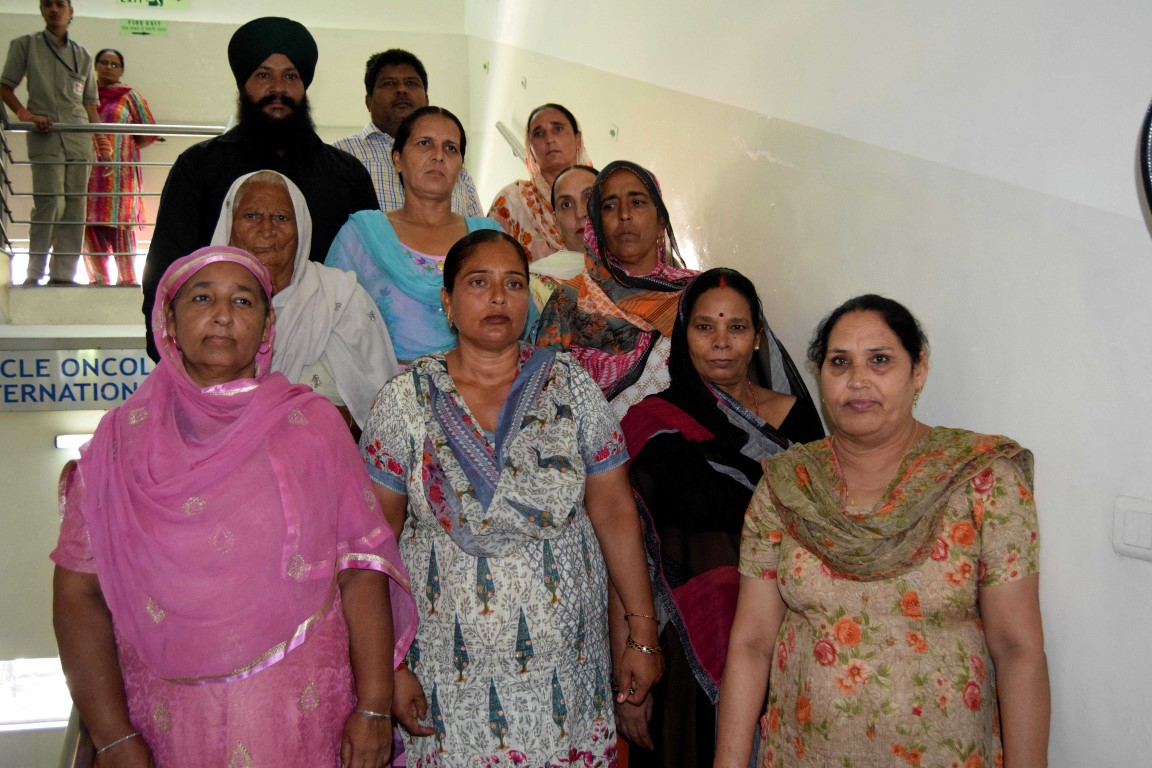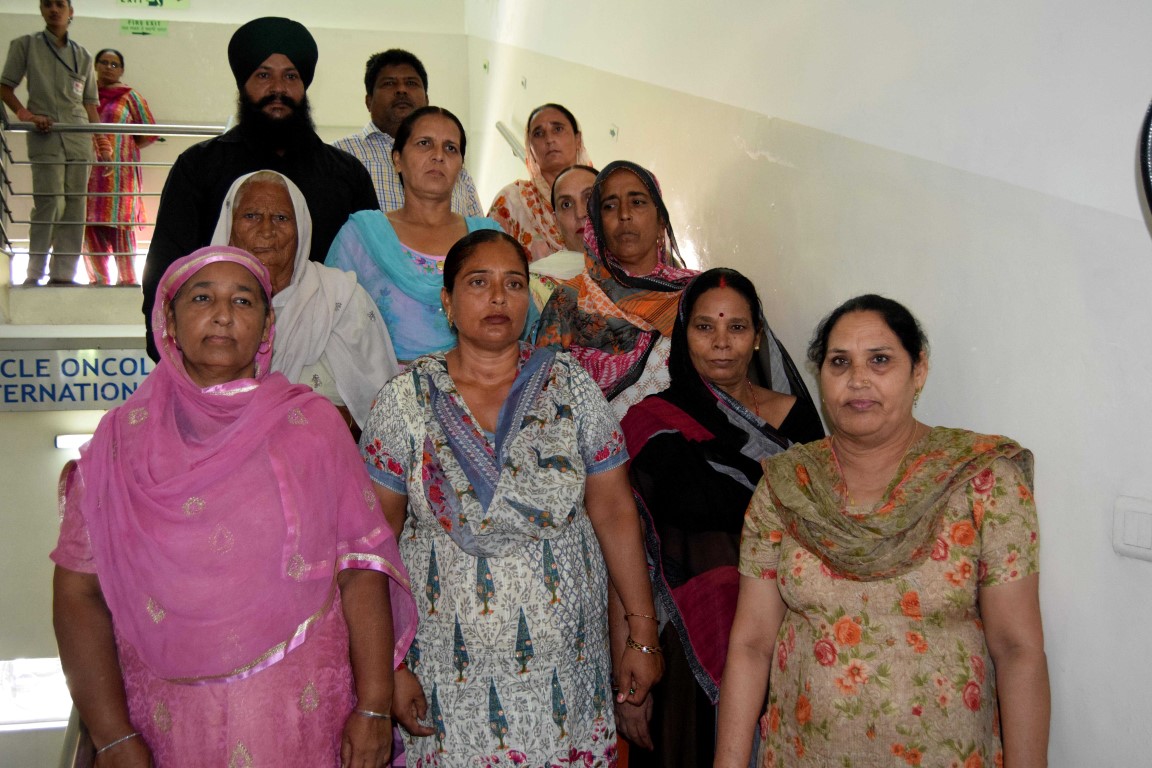 Veena (name changed )  from Mansa was very upset after her cousin developed kidney ailment. During treatment it was found that her cousin would need kidney transplant for survival. A pall of gloom was descended at the home as everybody was clueless about what would now happen next. It was Veena who stepped up and donated her kidney. Her cousin is fit now and leading  normal life thanks to the timely kidney transplant.
For Kiran (name changed ) who hails from Kaithal, it was virtual an end of her world after her beloved son was detected  with a kidney problem. All her dreams came crashing when she saw her young son battling for life. She was broken , shattered and traumatized . Even in such hopeless situation, she came as an only hope for his ailing son by donating her kidney to him. With this brave and selflessness gesture, she has not only saved her family but enabled her son to enjoy his normal life.