The AMG GT R, 'Beast of the Green Hell' sets a new record to gain the title of the fastest production car on the Buddh International Circuit (BIC)
The AMG GT R scorched the BIC track at a record lap time of 2 mins 09.853 secs, becoming the fastest production car ever to accomplish this record
German born Christian Hohenadel, successful as an AMG Driver, created the fastest lap record in the AMG GT R
The earlier 'Fastest Lap' (2:14.521) at Buddh International Circuit clocked by a Mercedes-Benz vehicle, was the legendary SLS AMG in March, 2013
Just ahead of its India debut on 21st August, Mercedes-AMG's latest sportscar for Indian customers, created the 'fastest ever lap' by any production car at India's famed F1 circuit, the Buddh International Circuit. The lap timing set at 2 minutes and 09:853 seconds is the fastest lap timing by any production car on the circuit. The speed test was conducted by FMSCI and the AMG GT R was driven on the track by AMG Driver Christian Hohenadel.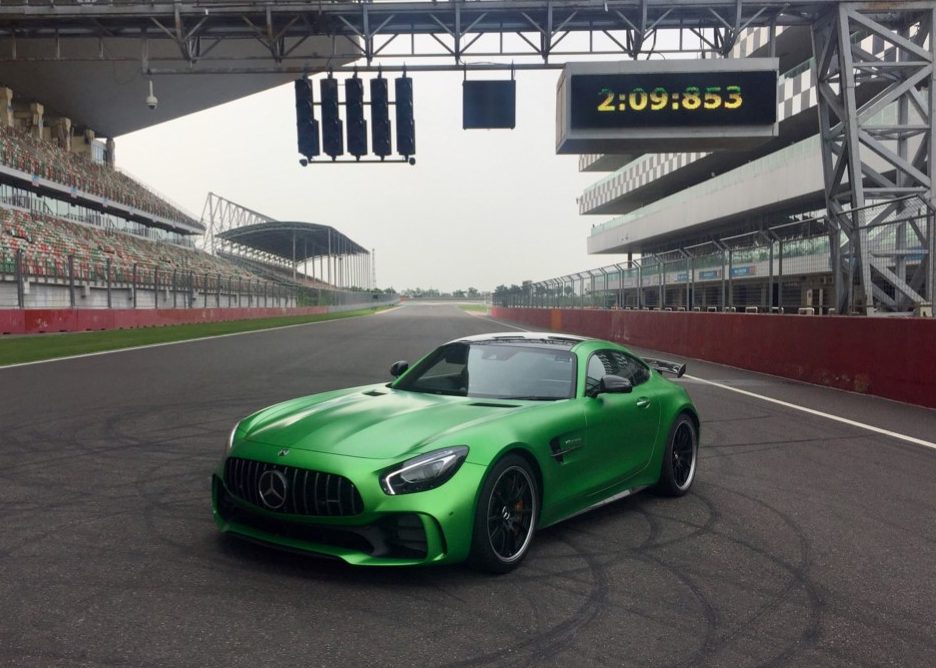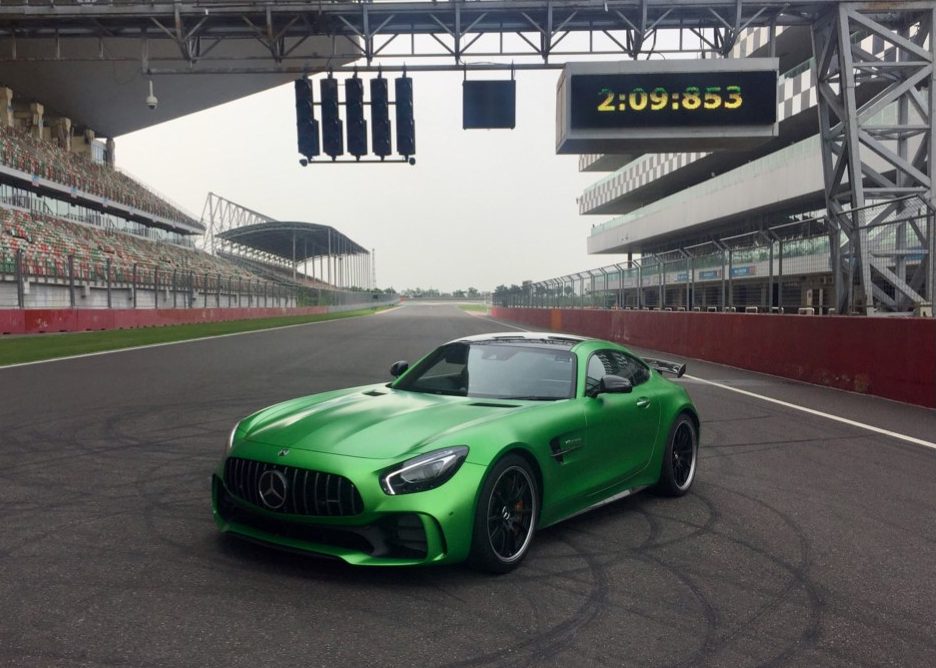 Roland Folger, Managing Director and CEO, Mercedes-Benz India: "We are highly thrilled with the accomplishment of the 'Beast of the Green Hell', which spearheads Mercedes-AMG's model range globally. The Mercedes-AMG GT R which has spent a large portion of its development time at the Green Hell of the Nürburgring has proven its racing mettle at our very own Buddh International Circuit. It is only fitting that ahead of its India debut, the Mercedes-AMG GT R, holds the title of clocking the fastest lap ever by a production car in India. Mercedes-Benz has a formidable presence in the racing and motorsports arena, and this strong lineage is present in our vehicle design and technology, both in performance and aesthetics. The AMG GT R is an embodiment of Mercedes-AMG's global expertise in creating a sports car that every performance enthusiast around the world, would like to own and experience every day."
Mr. Akbar Ebrahim , President  FMSCI , commented, "The FMSCI is happy to have been part of this record attempt by Mercedes-Benz India . Our Technical delegate Mr. Raj Kapoor supervised the entire test and is happy to note that a new lap record has been created at the Buddh International Circuit by a production car, the Mercedes–AMG GT R. The FMSCI congratulated Mercedes-Benz India on this achievement and wishes them the very best in the introduction of this sports car in the Indian market."
Numerous innovations and modifications bear witness that the road-going sports car has racing DNA in its blood. The foundations for such exceptional driving dynamics come courtesy of the front mid-engine layout with transaxle, a 430 kW(585 hp) V8 biturbo engine, extensively modified suspension, sophisticated aerodynamics, active rear-axle steering, bespoke tyres and intelligent lightweight design.