Takes Stock of White-Fly Infestation of Cotton Crops in Mansa, Convenes Meeting To Launch Surveillance & Action Plan
Vowing to take suppliers of spurious pesticides and seeds to task, Punjab Chief Minister Captain Amarinder Singh on Friday urged farmers to use only the varieties recommended by the Punjab Agricultural University (PAU) to protect their cotton crops from white-fly.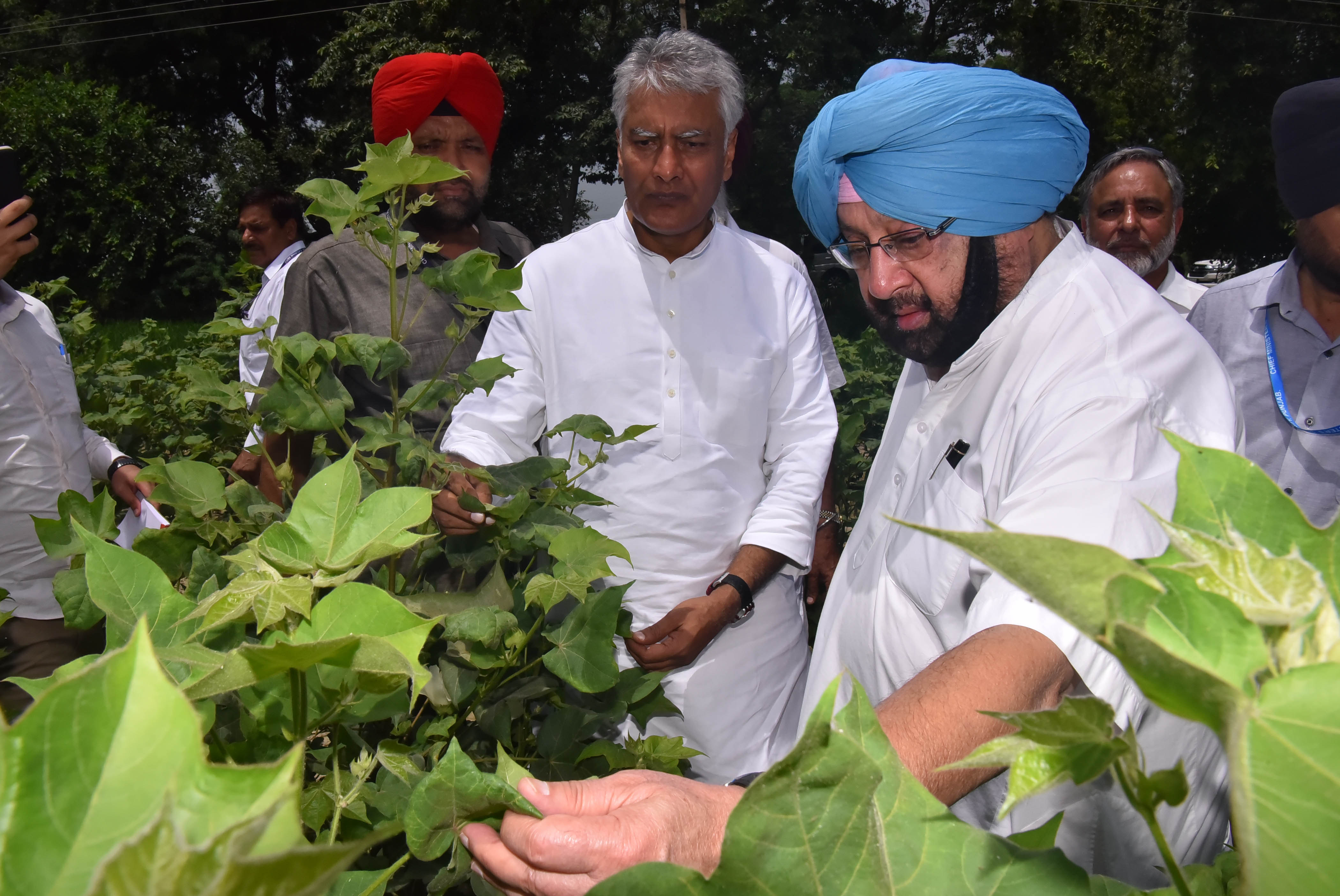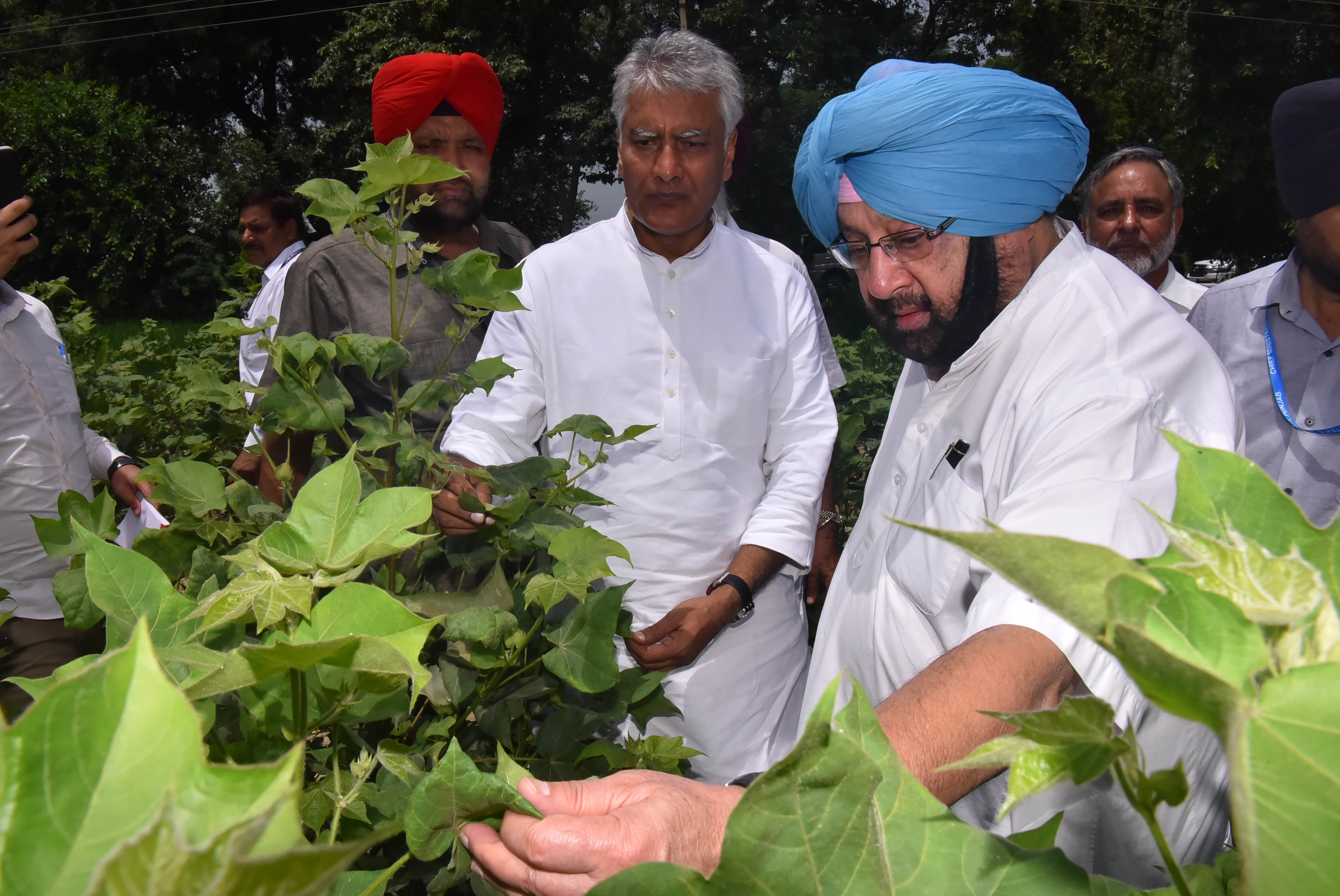 Speaking to farmers during a visit to Mansa to take stock of the infestation caused by white-flies, the chief minister said those responsible for the supply of spurious insecticides would not be spared and strict action would be taken against them. If agriculture department officials are found guilty of any lapses, they too would also be punished, he added.
Punjab CM announced that he would convene a meeting on Wednesday to discuss ways and means of tackling the situation in the case of inadequate rain, since dry and humid conditions breed white-fly. He told reporters during an informal interaction later that a comprehensive surveillance plan for constant monitoring of the situation would be finalised and implemented at Wednesday's meeting.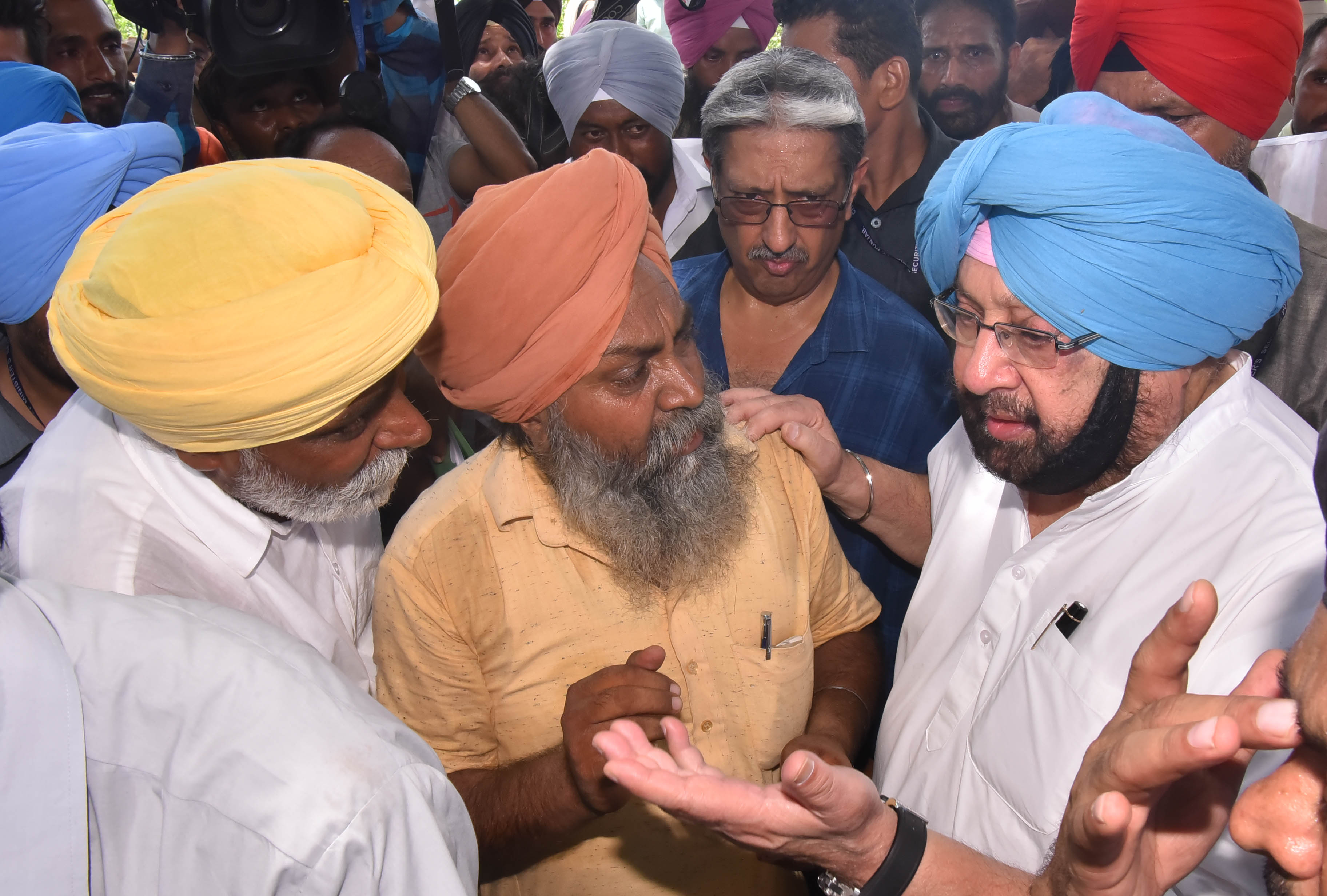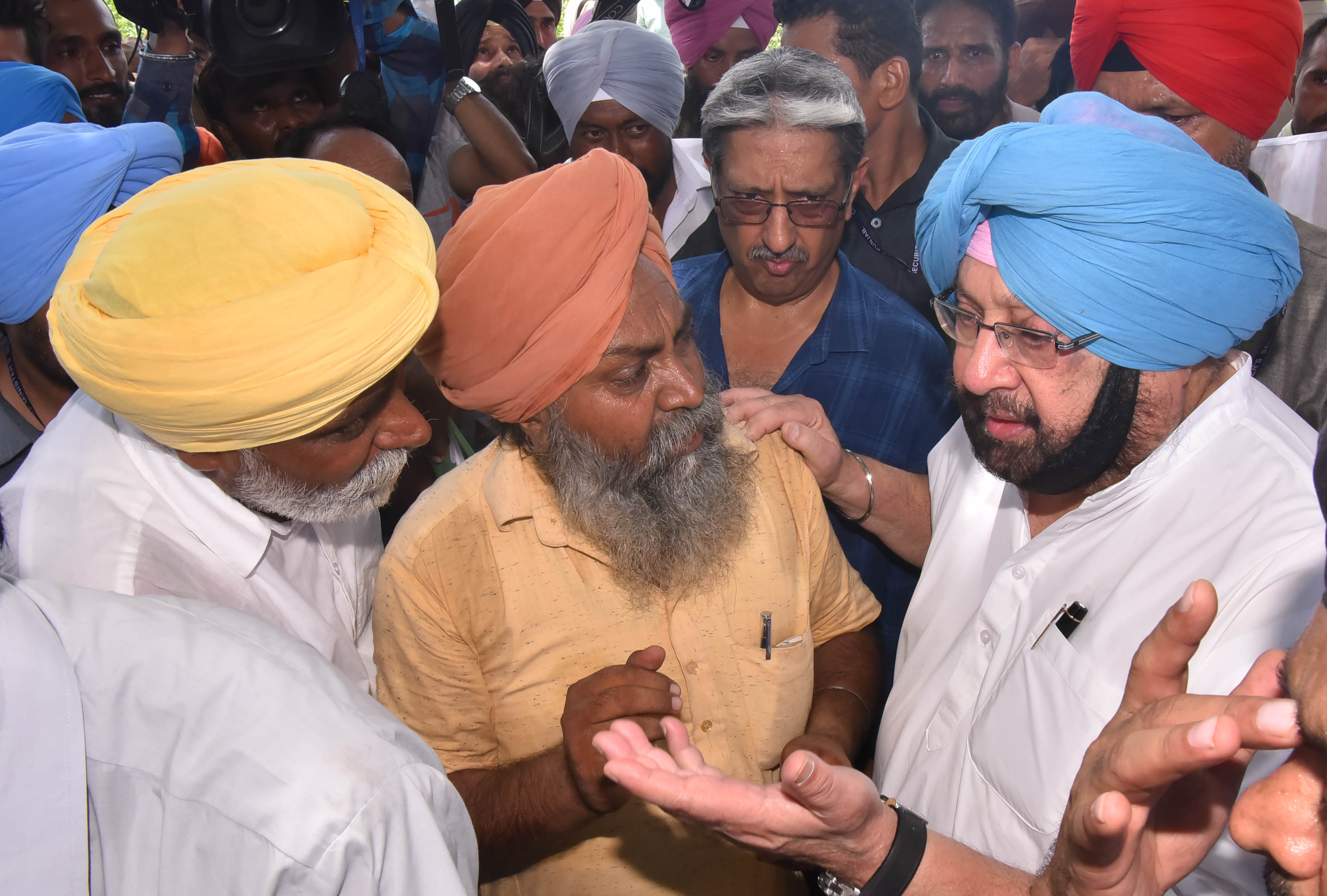 Punjab CM appealed to farmers not to resort to suicide, asserting that the loan waiver announced by his government was in the process of being implemented. He also reassured farmers of uninterrupted power supply for the four months of cultivation.
While urging farmers to buy only one of the 33 seed varieties and pesecticides recommended by PAU, the chief minister exhorted them not to buy cheap and unbranded seeds from Gujarat. The chief minister expressed concern over poor germination of seeds in some areas as a result of the use of poor quality seeds.
He asked the agriculture department to get the seeds being used by the farmers tested and ensure that genuine seeds were used in crop cultivation. He also directed the department to remain on alert against seeds coming from outside Punjab following reports that many of these varieties were also spurious.
While interacting with a farmer, Malkit Singh, whose cotton crop on 3.5 acres of land in Khiala Kalan, had been infested by white-fly, the chief minister assured that the agriculture department would assess the damage and a decision on compensation would be taken soon.
Punjab CM, who also made an impromptu stop at Village Nangal Khurd, was informed by PAU officials that the extent of whitefly infestation of cotton crops this year was less than the previous year, and was confined to a few areas only. He was told that less than 1% of the total cotton crop sown in Mansa had been affected.  The infestation in Bathinda was 1.3% and in Sri Muktasar Sahib 2%, with Fazilka, Moga and Faridkot also reporting negligible impact.
Though the infestation was not significant at the moment, the chief minister directed the agriculture department and concerned officials to remain on alert to tackle any eventuality.
Noting that farmers who were using prescribed seeds and had done pesticide sprays in time had not faced any problems, the chief minister directed the agriculture department to conduct an extensive survey and ensure that pesticides are sprayed, where needed. He also urged the farmers to buy sealed packets of seeds from reputed companies and also to maintain a strict pesticide schedule to protect their crops.
Chief Minister noted that there had been a 55% increase in area of cotton cultivation this year over the previous year (from 2.50 lakh hectares to 3.87 lakh hectares), and promised all support to the farmers from his government to tackle white-fly and other problems.
Chief Minister was accompanied by PPCC president Sunil Jakhar, his Media Advisor Raveen Thukral, Chief Principal Secretary to CM Suresh Kumar and senior officials of Agriculture Department and PAU.