The Sangrur girl will fight on 15 Sep in US
The OTY Cabs announced here today to support the emerging Mix Martial Art player Harpreet Kaur (27) from Sunam, Sangrur district in Punjab. She will fight a match in the Norcal Grapling Champianship in senior category (55-60 kg weight) in Santa Clara Country (US) on 15 September. The Championship is organized by. Naga American Grapling Association (Naga).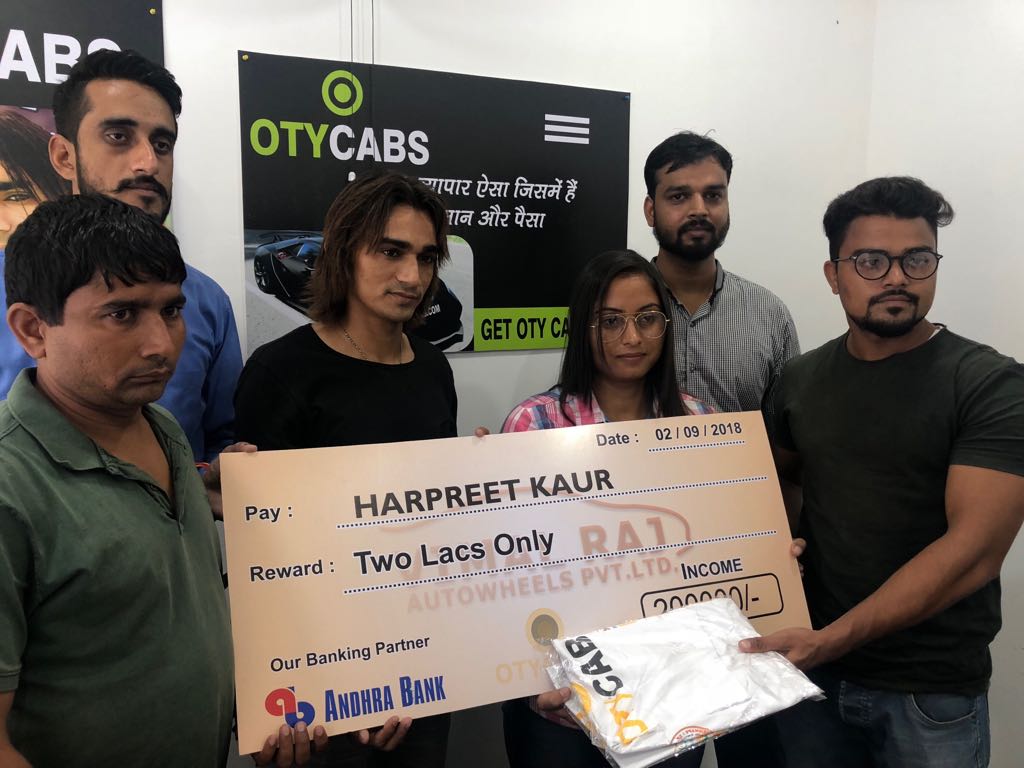 Mr Ombir Singh, Director, OTY Cabs and a Marshal Art Expert himself, said, "We have a desire to boost up morale of Indian players. Under our CSR policy, we have decided to support needy players of the region. "
Mr Chandveer, Director, OTY Cabs , Rohtak Branch said, "Harpreet Kaur has full support from her family. She has won 9 international and 15 national medals and a Black Belt Ni-dan. Her coach is Mr Munish Kumar, who is incharge, Mix Martial Arts, Punjab."
This initiative is also supported by Vimalraj AutoViews Private Limited. Those who were present at the time of this announcement, included Vijay Kumar, Gulzar, Rajesh Kumar, Gurpreet, Piyush, Janak Raj, Sukhwant, Manpreet Kaur, Priya Sharma, Anjali, Kalpana and Amit.
OTY Cabs provides all types of transport services from luxury cars to party buses. It has experienced and trained drivers who ensure comfortable and safe travel.