Oxford alumna, Ashpica Ahuja returns to India to guide students on global education & career counselling: "Education must prepare students to confidently choose their path in the rapidly changing world. Taking a suitable decision in such a dynamic environment appears to be not only tough but also complex for the students," says Ashpica Ahuja, who has done her Masters in Law from the world-famous University of Oxford.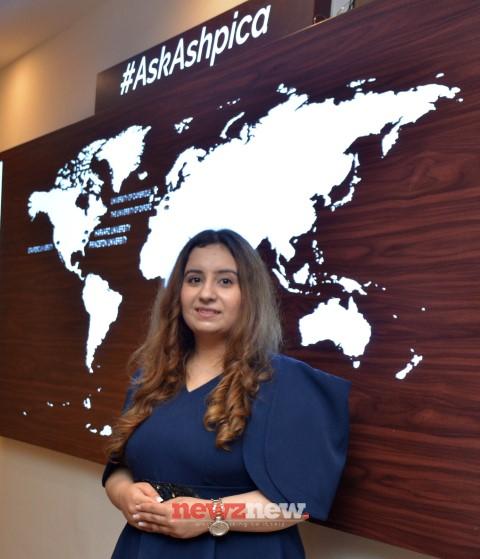 Ashpica was interacting with the media at the unveiling of Ed Consult, a unique 360-degree advisory service heralded by Ashpica for students wanting to join an international college or university.
Ashpica has returned from the UK to don the role of an expert educational counsellor in the 'study abroad' field. The idea is to help students make informed decisions about their global education objectives. She has always felt that students who dream of pursuing a global education have to face major challenges due to the lack of information about the innumerable courses and colleges existing in the global education arena.
Ashpica realised the vast knowledge gaps that existed among students in the ever-changing global education system and thus set up her cutting-edge services here.  Ashpica said further, "I always wanted to fill in this gap even while gaining my Masters in law at University of Oxford.
My passion to use my experience and knowhow gained while getting admission in a prestigious university motivated me to set up  a base in tricity to guide students back here. My idea is to help students to find their best-fit educational institute and in taking the right steps towards a bright and successful future."
Having gone through the entire education process in a foreign university, Ashpica founded Ed Consult to bring her expertise in the application process and strive for the holistic development of the students. Her advisory service connects students with overseas education opportunities, advice on scholarships and offers complete guidance to students to meet their every need under one roof.
She said that her commitment was to finding the best institutions for students, planning their educational roadmap at all stages, keeping in mind the student's interests, long-term goals, academic performance, and financial plans.
Ashpica offers a host of services including a Mentorship Programme for middle and high school students (Grade 8-11) and undergraduate application consultation service and comprehending the child's interests and goals by conducting psychometric tests.
"Our Postgraduate Application Consultation Service takes care of pre-application strategy, scholarship strategy, university selection, essay and statement of purpose, and picking between acceptances and final college selection," informed Ashpica.