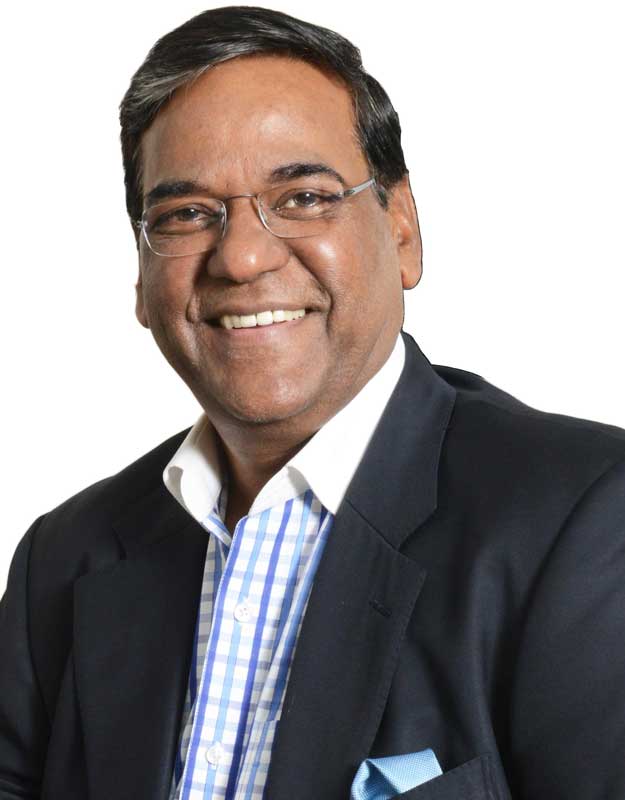 NewZNew (Chandigarh) : The reason that makes Oxigenunique in comparison to other mobile wallets is its huge physical infrastructure for digital paymentsin the country. The company has 2 Lakhs point of salestouchpoints, where people can deposit their cash and transfer money to any bank account in the country. Oxigen's approach in the mobile wallet business is to digitize cash in the country, taking ahead PMModi'sdrive for digital India.The company has also given access to Telecom Company's mobile wallet like Airtel Money, Vodafone M- Pesa to avail third party services facilities through Oxigen Wallet.
Oxigen Virtual Visa
Oxigen Services recently announced its Virtual Visa Debit Cards in association with leading global payment solutions provider ZAZOO and RBL Bank. Based on an innovative mobile phone-based payment solution enabled by mobile virtual card (MVC) technology, Visa Prepaid utilizes existing and traditional payment methods and enhances them by replacing plastic card data with a virtual card data, hence eliminating the risk of theft, phishing, skimming, spoofing etc.
With Visa Prepaid, the customer can simply fill in the payable amount in the Oxigen Wallet app and create his Visa Prepaid card in seconds. Oxigen Wallet allows a customer to create multi-use Visa card on their phone, which is also transferable to friends or family members through Oxigen Mobile Wallet app. In addition to unmatched security, Visa Prepaid also empowers individuals who do not have access to a physical card to seamlessly replace the traditional cash-on-delivery payment option for e-commerce transactions with a card. Visa Prepaid gives Oxigen Wallet users the flexibility to do transactions on all ecommerce and payment sites where Visa is accepted. This frictionless payment solution promises more secure transactions without any disruption in the user experience and looks set to become the default behavior for Oxigen Wallet users to pay at merchants like Amazon, Flipkart, Snapdeal, Zomato etc.
"India, today, has 22 Million Credit Card holders in the country while the number of Mobile Phone users is 1 Billion; therefore it gives us a huge opportunity to digitize cash through Mobile Wallets. Mobile Based Visa Prepaid Card is our major step in digitization of payments to potential 1 billion mobile customers, banked or unbanked."
Growth of Oxigen Wallet
"We are doing an average of 600cr money transfer monthly through Oxigen wallet. Oxigen Wallet is India's first Non-Bank Mobile Wallet app, approved by RBI, which allows you to send and receive money through popular social channels like Facebook, Whatsapp, Twitter, SMS and Email.  A customer can instantly send money to any mobile number or bank account in India, even if the recipient is not a registered Oxigen Wallet user.Oxigen Wallet's services include money transfer/ Mobile/DTH/Data Recharges, Postpaid, Utility bill payments and Gift Cards for over 60+ brands. Customers also earn loyalty points that can be redeemed as cash into the wallet or as PayBack points.
Accepted at over 9000 merchant locations and 15000 online sites,Oxigen Wallet offers a safe, secure and convenient payment solution via the mobile.Loading money into Oxigen wallet app is easy; you can use credit cards, debit cards or  pay cash over the counter through any of Oxigen's 2,00,000  retailer / partners across the country.
Oxigen has done a gross transaction of 12000 cr. 9000cr of financial transaction like money transfer, recharges etc. 70% money transfer and 30% online shopping. We are expecting a 100% growth this year.
Current Market size is $200Billion – domestic money transfer is $20 Billion market; Government payment – $30 Billion Market; Utility bill payment – 40 billion$ market; International Money Transfer – $75 Billion. The market has seen a tremendous growth in Micro credits like school fees payment.
Oxigen and Big Bazaar Direct tie-up
Oxigen Services recently announced its tie-up withBig Bazaar Direct, a revolutionary assisted e-Commerce business of Future Group. This association empowers Oxigen's retailers to sell the wide assortment of Big Bazaar Direct through its network to its end customers.  This partnership is aimed at offering convenience to the end consumers by making its large product offering easily accessible at great prices within their vicinity, at their neighbourhood store. Oxigen Services has an extensive network of 2 lakh retailers with a continuous flow of 150 million customers transacting in real time for mobile/DTH recharges, money transfers through Bank and Oxigen Wallet app, utility bill payments etc. Now, these retailers can amplify their sales and take their business to the next level by offering the customers an extensive range of electronics, general merchandise, fashion and home fashion products.
The Oxigen Services retailer will be provided with a co-branded website login with range of products listed. Customers can select the products from the website, place the order, Oxigen Services retailer can receive the payment in cash or Oxigen Wallet and their work is done. Post this, the goods will be delivered to the customer's doorstep by Big Bazaar Direct. The state-of-the-art distribution centres of Big Bazaar are present across India. The Oxigen Services retailers will not need additional space to store the products. They will earn commission on every product they sell along with additional rewards and recognition program. Customers will also have rewards program from time to time in the form of Big Bazaar Direct Wallet for promotions.