OYO India introduces its national Partner Advisory Council:  OYO Hotels & Homes, India &  South Asia's largest chain of hotels, homes and spaces, hosted its first Partner Advisory Council meeting in Delhi under the aegis of OYO Partner Engagement Network (OPEN) – the ongoing year-long commitment of support and engagement with 10,000+ asset owners across the country.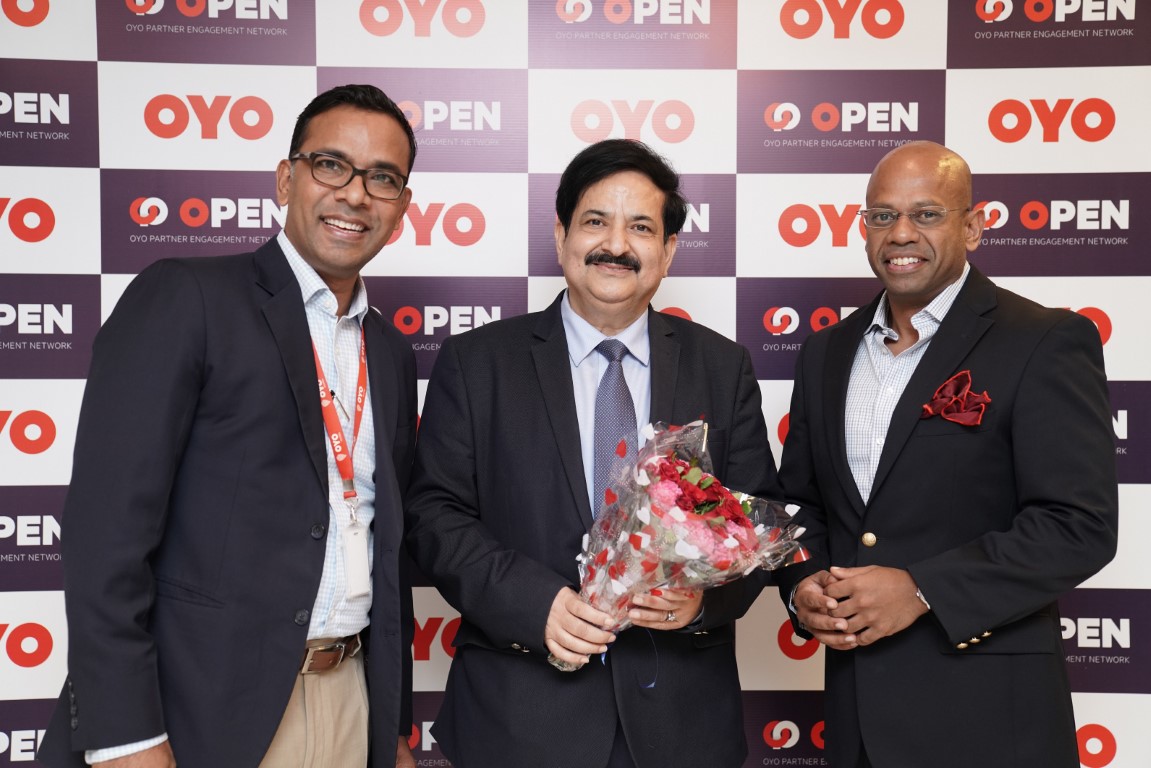 The inaugural Partner Advisory Council, under OPEN provides a unique opportunity to OYO hotel owners from across the country, OYO India SA leadership and respected third party policy and legal luminaries to represent the interests of the OYO Hotels network across the country and provide a platform to discuss and determine micro and macro issues driving the future of hospitality in India.
Key third party members include: Mr. Vinod Zutshi, IAS, Former Secretary of Ministry of Tourism, Mr. V.K.Duggal, IAS, Former Home Secy and former Manipur and Mizoram Governor, Mr. N.R. Wasan, IPS, Former Director General of Bureau of Police Research and Development Ms. Kiron Prabhakar, Partner & Founder, PAV Law Offices.
OYO opened its doors in Bathinda in 2016 and since then has expanded its footprint to 50+ franchised hotels and 750+ exclusive rooms. OYO has invested heavily in Capex across the state of Punjab and has created over 5,000 employment opportunities for hospitality professionals.
In doing so, OYO has helped unlock the tourism potential of not just Bathinda but Punjab as well. The company aims to invest INR 50 crore towards capex, infrastructure and talent in Bathinda in the coming days. Currently 50+ hotel owners strong in Bhatinda, OYO is working closely with them to help them realize business goals and increase occupancy and yield.
Mall Road and Railway Station area are the top-performing localities for OYO in Bathinda hosting the highest number of guests. The city further witnesses inbound tourism from cities and states across India.
Presenting the pillars of OPEN to the Council, namely, Business, Growth, Engagement and Recognition, and the various initiatives OYO has been undertaking for each of these key pillars, Aditya Ghosh, CEO, India & South Asia mentioned, "The suggestions and discussions in the first meeting of OYO India's Partner Advisory Council lays a strong foundation for what's to follow. By identifying key areas of improvement and closing plan of actions quickly for activities such as provisioning dedicated hotel management resources, improving brand awareness for mid-market brands and investing in quality checks aggressively, a lot of progress has been made already and we will look to share updates as well as highlight areas for further improvement in our next meeting in September."
The 'Partner Advisory Council' is part of the larger initiative of OPEN: OYO Partner Engagement Network,  an industry-first year long asset owner and franchisee partner program to help 10,000+ building owners in India to reach their business goals.
The discussion was a great opportunity to hear Partner Advisory Council member's suggestions and insights for creating an ecosystem for asset owner success. Under OPEN, OYO has launched a slew of initiatives including a dedicated microsite, Co-OYO app for asset owners, Cash in Bank business advances (Over INR 45 crore has been disbursed to hotel owners and there is an INR 170 crore disbursal pipeline) and a pan-India Partner Privilege Program to reward and recognise top performing hotel owners.