Pandian Stores Today Episode Online | 20 April 2023 | (Epi – 1184): Pandian Stores is one of the popular serials that airs on Star Vijay TV. The family drama is running on its 1184 episode with a more interesting storyline.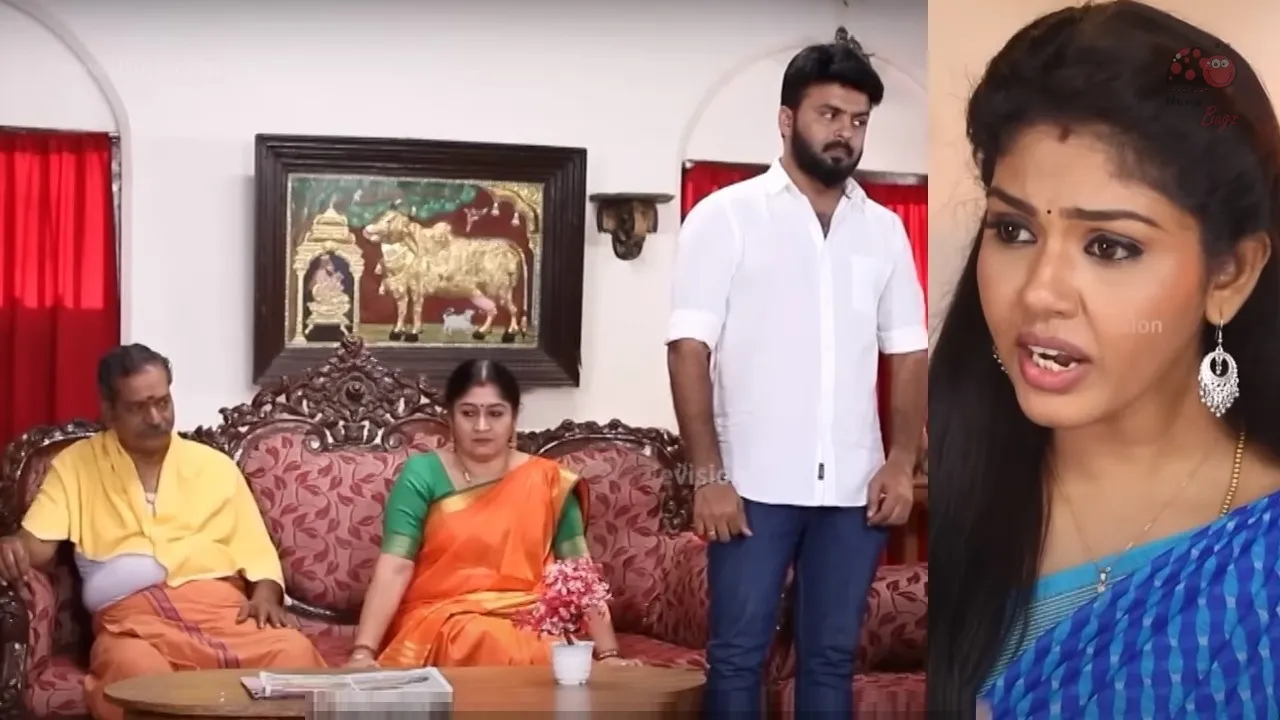 All the latest episodes of this serial are streaming online on Disney+ Hotstar.
Highlights Of Pandian Stores Serial Today Episode
Pandian Stores S1 E1184 – Jeeva, Meena in a Fix
Meena is on cloud nine when she convinced Jeeva to attend the function. On the other hand, Aishwarya refuses to let Kannan wear the gift brought by Kathir. When Jeeva and Meena get ready to leave for the baby shower Janardhan gets a heart attack. Elsewhere, Moorthy and Kathir expect Kannan and Jeeva to arrive.
Pandian Stores serial will be aired at 8 PM (Monday To Saturday). If you are a super/premium user of Disney+ Hotstar, you can watch or download the Pandian Stores Today episode (Number 1174) before it airs on TV.
Watch Pandian Stores Today Episode Full Video Here,
Pandian Stores Serial Cast
Pandian Stores cast list with the real name,
Moorthy (Real Name – Stalin Muthu)
Dhanam (Real Name -Sujitha)
Jeeva (Real Name – Venkat Renganathan)
Meena (Real Name – Hema Rajkumar)
Kathir (Real Name – Kumaran Thangarajan)
Mullai – (Real Name – Lavanyaa)
Kannan – (Real Name – Saravana Vickram)
Aishwarya aka Aishu (Real Name – VJ Deepika)
Janardhanan (Real Name – Ravi Chandran)
How To Watch The Latest Episodes Of Pandian Stores Serial For Free
You can't stream the new episodes of serial or tv shows without a premium or super subscription. But, Hotstar allows users to watch most of the content for free without any subscription.
If you are very curious about watching the highlights of the serial regularly, just go to the youtube channel of Vijay Television, search for Pandian Stores, and watch all the episodes of the serial online for free.