Gowardhan ghee brand makes a market expansion into Punjab, Haryana, Delhi, Himachal Pradesh & Chandigarh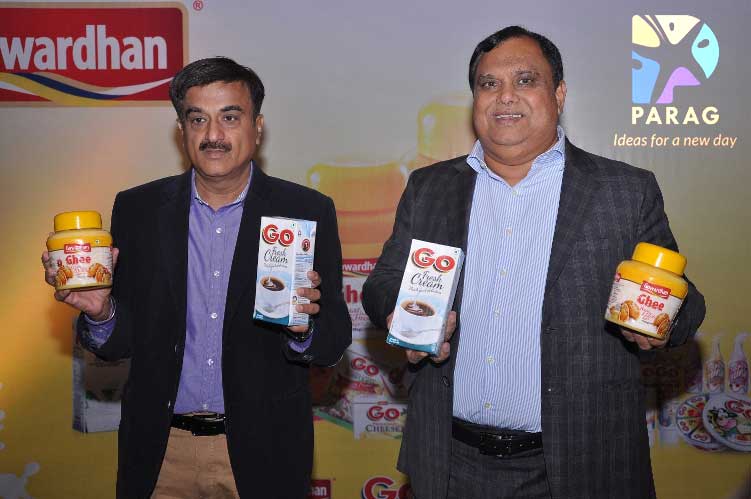 NewZNew (Chandigarh) : Parag Milk Foods (P) Ltd, India's largest private dairy with a portfolio of popular brands – Gowardhan, Go, Pride of Cows and Topp Up is aggressively expanding its market in the Northern region by building association of Gowardhan Ghee and other exciting dairy products with heartland of Punjab, Haryana, Delhi, Himachal Pradesh & Chandigarh.
Speaking on this strategic move, Mr. Devendra Shah, Chairman, Parag Milk Foods (P) Ltd. said, "Since time immemorial, importance of Cow milk and its products have assumed significance in our eating habbits and especially for Northern India belt formed by the five tributaries of Indus; viz. Punjab, Haryana, Delhi, Chandigarh & Himachal Pradesh. For this region, with its long tradition of being the land of milk & honey since Lord Krishna, Cow Milk & its products need no introduction. However, this significance was lost in between due to influx of Buffalo milk & mixed milk concept and no proper choice available with consumers. We are now trying to bring back that tradition of pure Cow Milk back to the consumers of this region. Northern India also has strategic significance for Parag Milk Food's ambitions of establishing itself as the largest player in this space. Since this region with its vast geography and population has the largest per capita consumption of Milk & Milk products, it is natural for Parag Milk Foods, which is the largest private dairy and largest Cow Ghee player, to establish its leadership in this region. The market leadership of Gowardhan Ghee in Northern India will help us strengthen our market reach and in increasing our brand portfolio across the dairy products."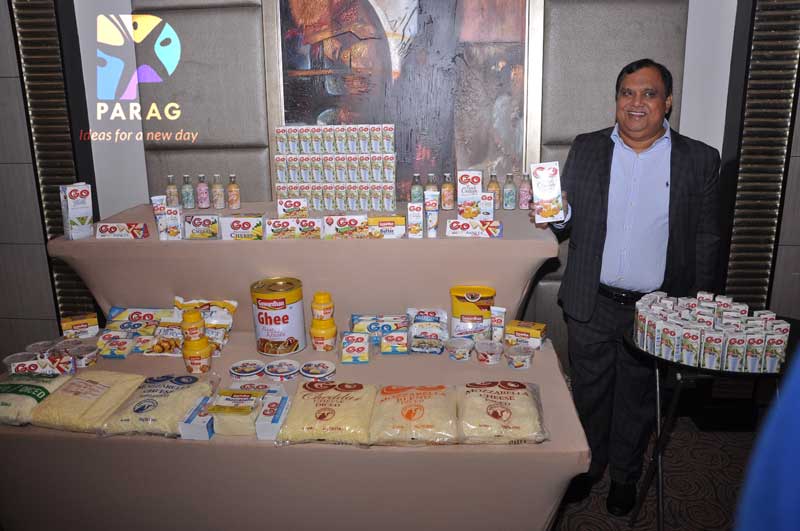 He further added, "I am happy to announce expansion of our footprint in the North Indian market, from the foothills of mighty Shivalik and abode of Goddess Chandi. It has been a fantastic journey so far which has spanned over the last two decades with the launch of the Gowardhan and today we have an array of brands – Gowardhan, Go, Pride of Cows and ToppUp. While we have had strong double digit growth in the past, our future plans are exciting enough to accelerate growth rates even further over the next few years. This will happen with venturing into newer categories as well as geographies and adding new brands in our portfolio. Our overall plans for the next 2 years have exciting products and brands launches lined up, which you will see being unveiled over the next 12-18 months."
"Recently, we also unveiled our new corporate identity in order to connect our brand portfolio with the parent organization. This builds a sense of confidence in the consumer's mind and speaks of the company as multidimensional, inventive, dynamic, modern, and bold."
Ghee consumption is shifting from buffalo to cow Ghee as consumers have now been provided the choice and they realize health benefits of cow Ghee over buffalo ghee. Parag Milk Foods (widely known for Gowardhan and Go brands) now has a North India specific business plan for the next 2 years in place, coined as "Misson 1000". This connotes to make the business in the region at Rs. 1000 cr by 2017.
We will drive this with focused distribution expansion. The plans are in place to cover all urban towns by the end of 2015. Also, we will have indirect distribution through wholesale feeder markets with focus on affordable small packs across portfolio. With this, our endeavor is to give the North Indian consumers a chance to try a wide range of quality cow milk products.
The marketing plans have been drawn clearly with focus on cows' milk products & the benefits of the same. We will drive this with depth of consumption in mature categories like Ghee and width of consumption in newer categories like cheese.
While doing this, there is an obvious rub-off with the economy of the region. Distribution & Retail business generates largest employment in the region and hence we shall create direct and indirect employment at local level.
Gowardhan ghee and Go products will be available across all major outlets and stores in Punjab, Haryana, Delhi, Chandigarh and Himachal Pradesh.