PAYBACK India announces a strategic partnership with Apollo Pharmacy: PAYBACK India, a BharatPe company and the country's largest multi-brand loyalty program, today announced a strategic alliance with Apollo Pharmacy, India's largest pharmacy.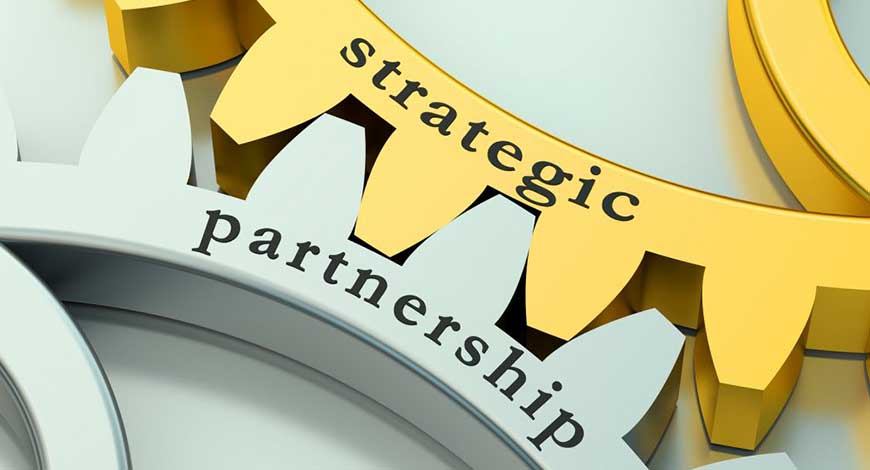 This is a first-of-its-kind partnership for PAYBACK India in the pharmacy industry. The company announced that this partnership will enable PAYBACK to further augment customer engagement across its 100mn+ member base as well as help the brand acquire new customers across 4500 Apollo Pharmacy outlets.
Eligible PAYBACK members will be able to earn points on their purchases at Apollo Pharmacy outlets. All members will be able to redeem their accumulated loyalty points at Apollo Pharmacy outlets to enjoy discounted billing.
This is a win-win for both as Apollo Pharmacy gets access to PAYBACK's large member base and PAYBACK will deepen member engagement at a frequent consumer spend partner for earning & redemption of points. Additionally, Apollo Pharmacy will be able to leverage customer insights collated by PAYBACK to facilitate upselling, cross-selling, new customer acquisition and retention.
Commenting on the association, Mr. Rijish Raghavan, CEO, PAYBACK India, said, "As part of our next growth strategy to strengthen partner network, we are committed to expand into newer verticals as well as aggressively focus on the high-frequency categories. Pharmacy is an unexplored sector from a coalition loyalty standpoint, and we are delighted to foray into this category with this partnership with Apollo Pharmacy, one of India's largest and most renowned pharmacy chains. At PAYBACK India, we have a customer first philosophy and have always focused on superior customer engagement, experience & rewards. I am confident that this partnership will further propel our objective of providing our members with avenues to accelerate accumulation of reward points and save money on their purchases by seamlessly redeeming their accumulated points."
Speaking on the partnership, Mr. P Jayakumar, CEO, Apollo Pharmacy, said, "This partnership brings together the largest multi brand loyalty program and India's largest pharmacy chain. With evolving consumer behavior, it is necessary that our consumers have choice not only in terms of product and services inside the store but also in terms of payments. As footfalls across all regions improve, we will see more and more consumers seek value in their purchases. The option to save money on their medicine purchases will be very helpful to them"
PAYBACK India is a unique loyalty program, designed to engage with customers and reward them for their purchases with loyalty points, that can be redeemed later. Currently, PAYBACK members can earn points at 100+ brands – instore & online and redeem them for select brand partners or for products and vouchers from leading brands.
The partners of PAYBACK India include renowned brands from multiple industries including retail, fuel, banking, payments, entertainment, hospitality and travel. Some of its key partners include HPCL, BookMyShow, Thomas Cook India, Amazon, Flipkart and many more.  
Know More About BharatPe
BharatPe was founded in 2018 with the vision of making financial inclusion a reality for Indian merchants. In 2018, BharatPe launched India's first UPI interoperable QR code, the first zero MDR payment acceptance service. In 2020, post-Covid, BharatPe also launched India's only zero MDR card acceptance terminals – BharatSwipe.
Currently serving over 80 lakh merchants across 225+ cities, the company is a leader in UPI offline transactions, processing 11 crores+ UPI transactions per month (annualized Transaction Processed Value of US$ 17+ Bn in payments). The company has already facilitated disbursement of loans totaling to over ₹3500 crores to over 300,000 merchants, since launch. BharatPe's POS business processes payments of over US$ 4 bn annually on its POS machines.
It has a network of 1.25 lac+ machines across cities. BharatPe has raised over US$ 650 million in equity and debt, till date. The company's list of marquee investors includes Tiger Global, Dragoneer Investment Group, Steadfast Capital, Coatue Management, Ribbit Capital, Insight Partners, Steadview Capital, Beenext, Amplo and Sequoia Capital.  In June 2021, the company announced the acquisition of PAYBACK India, the country's largest multi-brand loyalty program company with 100 million+ members.
In October 2021, a consortium of Centrum Financial Services Limited (Centrum) and BharatPe was issued a Small Finance Bank (SFB) license by the Reserve Bank of India (RBI). BharatPe also made its grand entry in the Buy Now Pay Later segment with the launch of postpe in October 2021.
Know More About Apollo Pharmacy
Apollo Pharmacy – India's largest pharmacy. It is India's first and largest branded pharmacy network, with over 4500 outlets in key locations. Accredited with – International Quality Certification, Apollo Pharmacy offers genuine medicines round-the-clock, through our 24-hour Pharmacies.
In the last two decades, Apollo Pharmacy has been providing the best service in the industry. Medicines, OTC and FMCG products are available in the stores, manned by qualified and experienced staff available to meet customer needs. Apollopharmacy.in offers more than 5000 products in various categories, including vitamins and supplements, baby care, personal care, health & nutrition foods, and over-the-counter drugs.
Further, Apollo Brand products include over 400 products in the following categories: vitamins and supplements, health foods, oral care, skin care, personal care, baby care, OTC, etc.