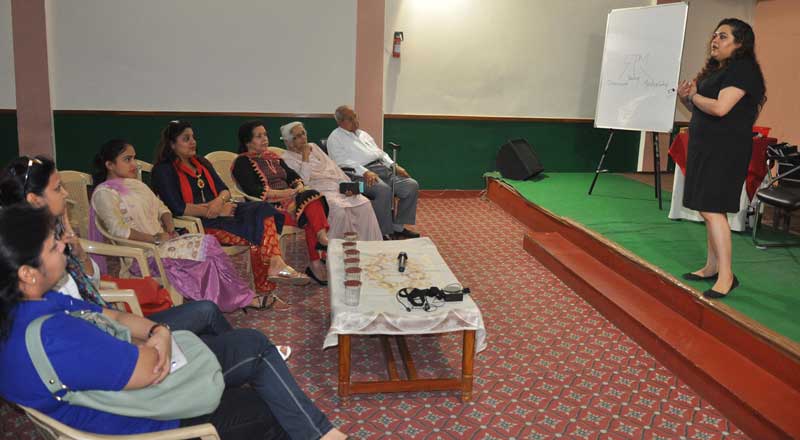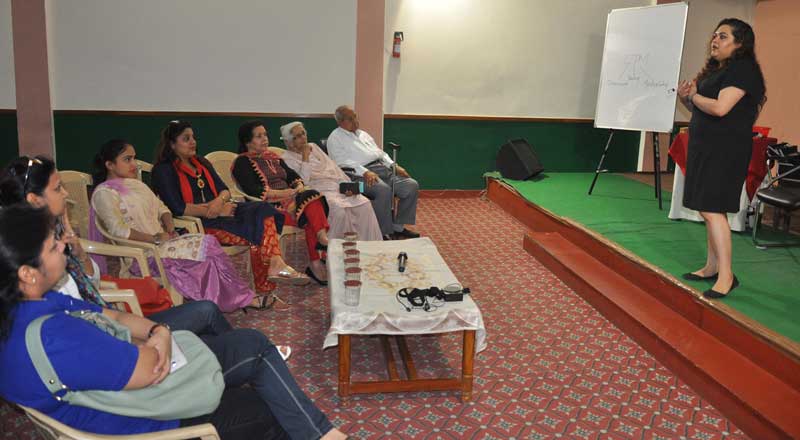 NewZNew (Panchkula) : 'International Women's Day' was celebrated in a unique way at Doon Public School, Sector-21, Panchkula. A Personal Grooming Workshop for women was conducted by Chitrangada, a Delhi Based Makeup Artist who hails from the City Beautiful. A qualified Journalist from University of Queensland, Australia, Chitrangada found her calling in Hair Styling & Make Up. She is certified from the prestigious Pearl Academy of Fashion, Delhi in Fashion & Media Make Up. "I have worked with prominent Make Up artists like Ashima Kapoor & Photographers like Rohit Dhingra. After having organized a number of workshops in Delhi, this was my debut workshop in tricity." Said Chitrangada.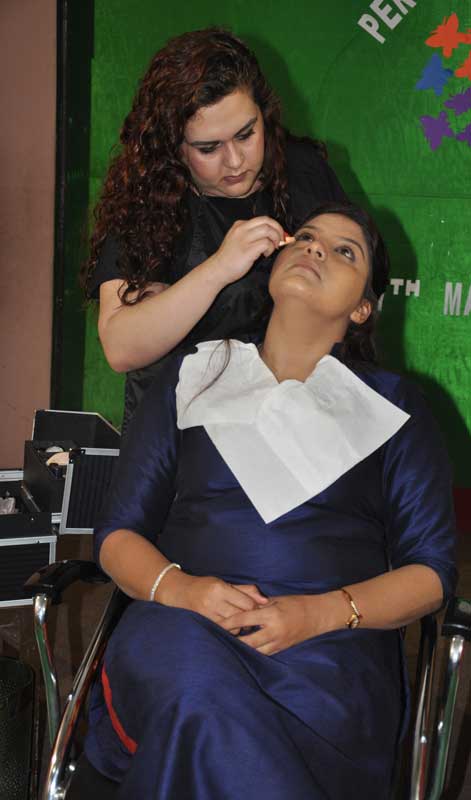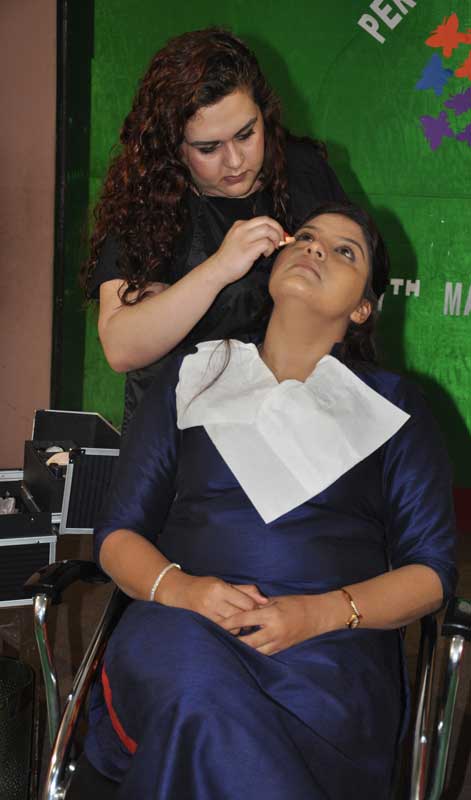 Chitrangada conducted the workshop with a small batch of 10 -15 ladies. She started by telling them a Skin care routine followed by a demonstration of a few make up looks. "I showed the participants make up styles by showcasing techniques on a few participating women. A set of make-ups which could be worn as light party make ups during the day time, & also carried off at night with a bit of tweaking, of lip stick, were shown." Added Chitrangada.
The women in the audience were also informed about techniques like prosthetic make up – A special effects make up, used in TV Serials as well as films to create bullet wounds, etc.  Chitrangada, who has an expertise in this aspect of Make Up, has also done the Make Up for both the male and female leads in Punjabi singer GRV's upcoming album.
Sunita Anand, Vice Principal, Doon Public School said, "Women empowerment is the need of the hour and we at Doon Public School, Panchkula have always tried to motivate women to grow, so that they carve out a niche for themselves in an otherwise male dominated society. The grooming workshop held today at the school was a tribute to woman-hood."