Be a part of Start-Ups & create more jobs : Vikram Sahgal
Creating Chandigarh as a Start Up Destination In India :
Singed MoUs with Punjab University, Panjabi University, Chitkara University, Chandigarh Group Of Colleges  and Chandigarh Angels Network
PHD Chamber of Commerce & Industry launched its Start Up Cell for Coaching and Mentoring today at PHD House, Chandigarh. The Chamber announced that the cell launch has been formulated with the aim to create more opportunities for startups to scale and innovate  thus contributing to the progress of Start Ups in the region.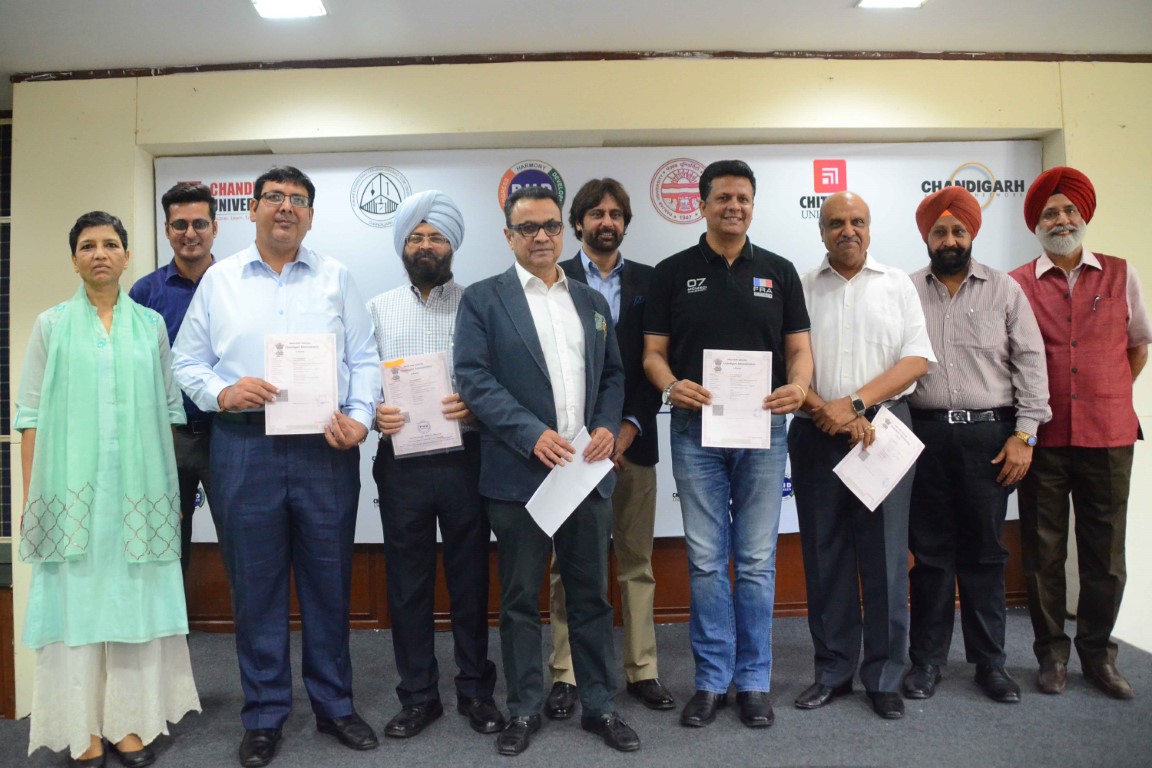 The cell launched by Signing MoUs with Panjab University, Panjabi University, Chitkara University, Chandigarh Group Of College Technical Campus & Chandigarh Angels Network. PHD Chambers Start Up Cell at Chandigarh would currently facilitate the progress of over 100 start ups through the MoUs signed.
While throwing light on the  current scenario of Start Ups, Mr. Sonam Grewal, Chairman – Regional Committee of  Start Ups, PHD Chamber of commerce & Industry said that "Industry is going through an extensive research these days. If youth is inclined towards proper counseling and training through the medium of start-ups, they can do wonders for the economic development of country."  After completing their studies in colleges and universities, students are still deprived of technical know-how of their respective trade and this is one of the reason there is always a mad race for employment in them. PHD's Start-Up and Counseling Cell will act as a 'blessing' for these students of the region. He also Highlighted that through the initiative we aspire to create Chandigarh as Start Ups destination in India .
Mr. Vikram Sahgal, Chairman, Chandigarh Committee, PHD Chamber  of Commerce & Industry while addressing the academicians and industry of the region during the launch of Start Up Cell said that "Youth must try to be a part of start-up and create jobs for their fellows. They can play a pivotal role in the enhancement of national economy by the means of start-ups."
Mr. Sumeer Walia, Director, Chitkara University & Chief Advisory Member, PHD Start Up Committee remarked that "It's about creating opportunities for Start Ups, for which industry should give back up .and collaborate with young talent. Funds can follow if there is a good team to lead a good business idea"
Dr. Rajneesh Talwar, Principal, Chandigarh Group of Colleges  Technical Campus, Jhanjeri said that "We hope to grow Industry and academic network thus contributing more effectively towards the growth of start ups in the cell"
Mr. J B Singh, Director, Chandigarh Angels Network while signing the MoU remarked that " We support the initiative and would provide the required support through of Chandigarh Angels Network in supporting the growth of Start Ups of the region."
Mr. B S Saini, Professor, Panjabi University shared that there was a dire need for a platform where academicians, startups, industry came together to promote the start ups of the region, the Start Up cell of Phd Chambers is an effective contribution in the field."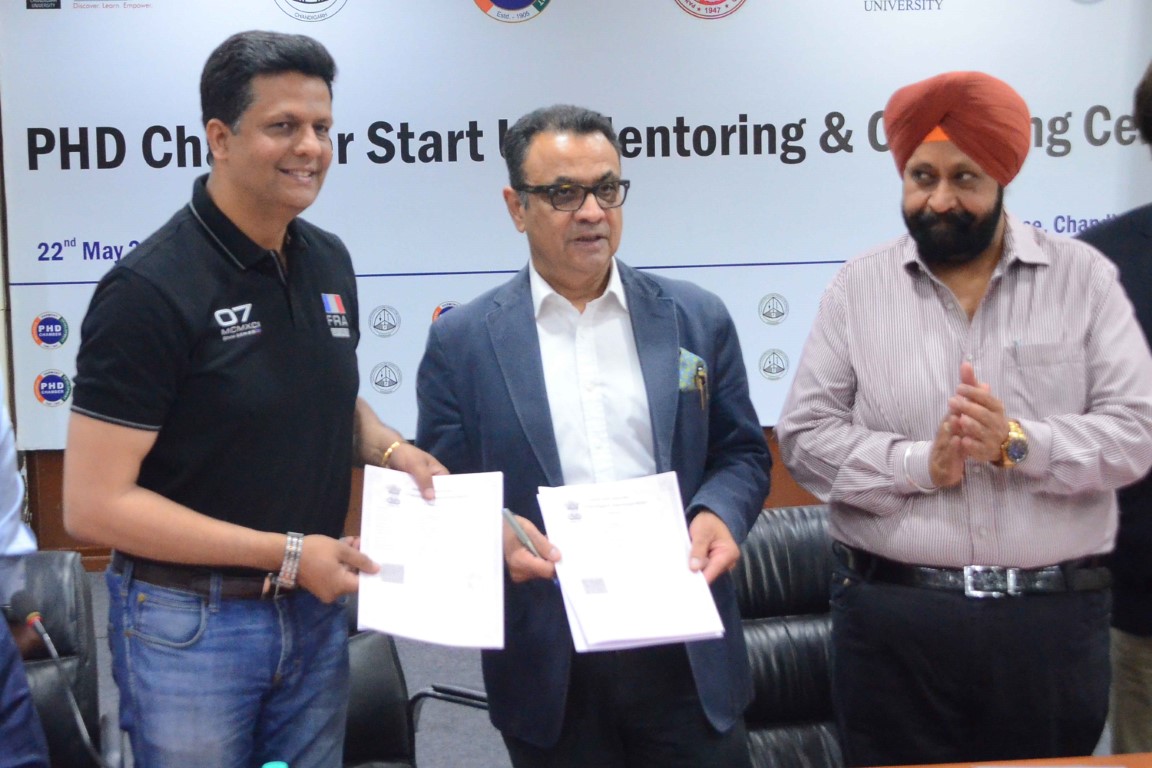 Over 50 young start ups present at the launch shared their problem statements and scope to collaborate with established industry leaders from the region. Key  problems identified at the interaction were in fields of funding required for research, Industry networking needed for growth, right platform to pitch for ideas, scope of presenting work to government for growth of ideas and start ups amongst others.
Brig HPS Bedi, VSM (Retd.), Director, PHD Chamber of Commerce & Industry thanked all for joining the interaction while throwing light on how Startups can progress in the region and also said that "The Chamber looks forward to a continuing synergy between Academia & Industry for progressive start ups in the region"