Philanthropists & Technology Pioneers Host a Two-Day Discourse on Achieving Milestones with Humanity: As the world rapidly evolves into a rat race, ethics and values of humanity are seen to be taking a backseat with each passing day.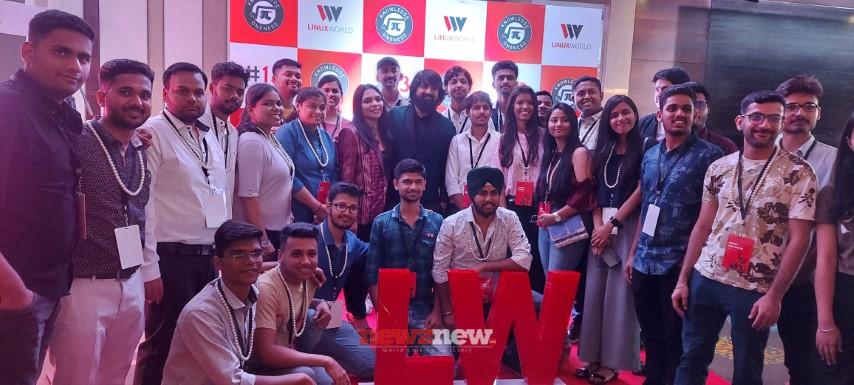 While students are getting succumbed under the pressure of scoring good marks and making it to the Ivy league, young professionals are constantly trying to prove their worth in the fast-paced corporate world.
In this scenario, the moral ethics and values are losing their sheen as the primary focus is enduring to be on the ability to stay at the forefront. So, with the aim to keep the humanitarian candle of light burning, the power couple of Vimal Daga and Preeti Daga hosted a two-day event on 2nd and 3rd July.
"This event was all about our honest initiative to change the perspective of education and employment, while paying a key emphasis on the importance of practicing humanity in our day-to-day life," informed Vimal Daga, a World Record holder and the Founder of IIEC & JAZBAA, YOUTH FESTIVAL.
While further shedding light on the event outline, Preeti elaborated, "This workshop was intended to alter the cutthroat work culture and education system for ensuring a holistic growth of society. Various young achievers and professional experts from different walks of life were also felicitated for their accomplishments and triumphs."
The event organized a multitude of discussions on the importance of adding a touch of humanity in the existing education and corporate system. It talked about how an ideal relationship between an employee and an employer looks like, followed by numerous one-on-one interactions and Live coaching sessions on lifestyle management, fitness, ensuring positivity for the mind and soul, career counselling, work life balance, and a lot more!
The event also provided an opportunity to the young technology enthusiasts to showcase their talent in application development on some pressing social issues like women safety, organic agriculture, crime management, COVID control, and so on.
"We are grateful that we were able to sow the seeds of humanity in all the participants at this event and contribute towards making this world a better place to live in," Vimal concluded with a satisfied smile on his face.