DIGITAL WORLD WILL ENSURE THE GROWTH OF PHOTOJOURNALISM: EXPERTS
newznew (Chandigarh) : "Photography is a splendid blend of engineering and artistic skill while photojournalism is mix of both and athleticism", describes Rajneesh Katyal, a renowned photographer while addressing the like-mindeds at a seminar cum workshop organized by Photojournalists Welfare Association at Punjab University today.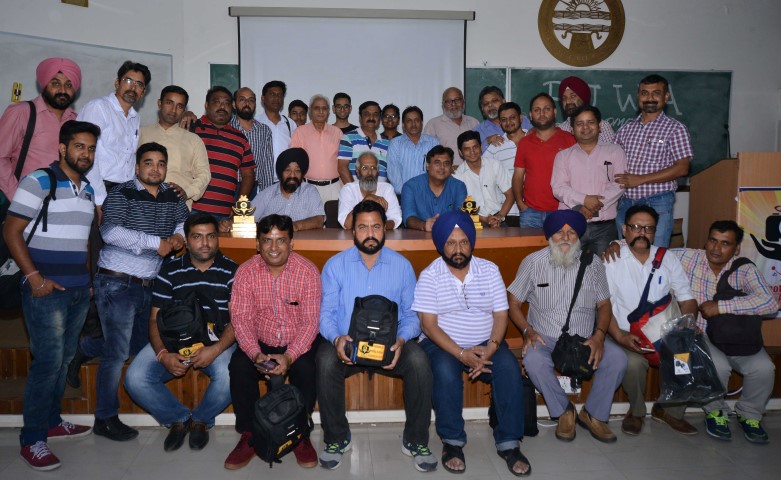 The session was well attended by over 70 enthusiasts from media and amateur world aimed bringing all of them close to this passion and profession. We have to accept the fact that one of the prime challenge for photojournalist the medium is shifting from one medium (print) to another (digital) for we as professionals and aspirants should gear up. But surely photography will never die rather continue to make its mark" affirm Rajneesh.  He also demonstrates his work and briefed the details of his frames.
Another speaker on the occasion, Vijay Ozo, a veteran photographer of 1970's informed photography has witnessed a drastic change over the year and  cost of photography has come down to be affordable by all. Ozo shared his experiences from film photography to digital photography.
Earlier Akhilesh Kumar, President, PJWD briefed the house about the objectives of association which is span across the reason for the welfare of photojournalist. Sanjay Kurl, General Secretary expressed the vote of thanks. Association's members including Manjit Singh who designed the logo for association were honored during the event.