Department of Dentistry, Max Hospital held a very topical workshop to showcase a latest paradigm changing dental treatment protocol — 'Fast & Fixed'. The Workshop was organised  at the initiative of Dr Gaurav Malik, Director, Dentistry, Max Hospital who was also the Organising Chairman of the workshop. "Fast & Fixed is a 'graftless' solution for patients' having teeth with root caries & grossly decayed teeth — also referred to as damaged residual dentition & was showcased through a live surgery at the Dental OPD  which was beamed real time for workshop delegates.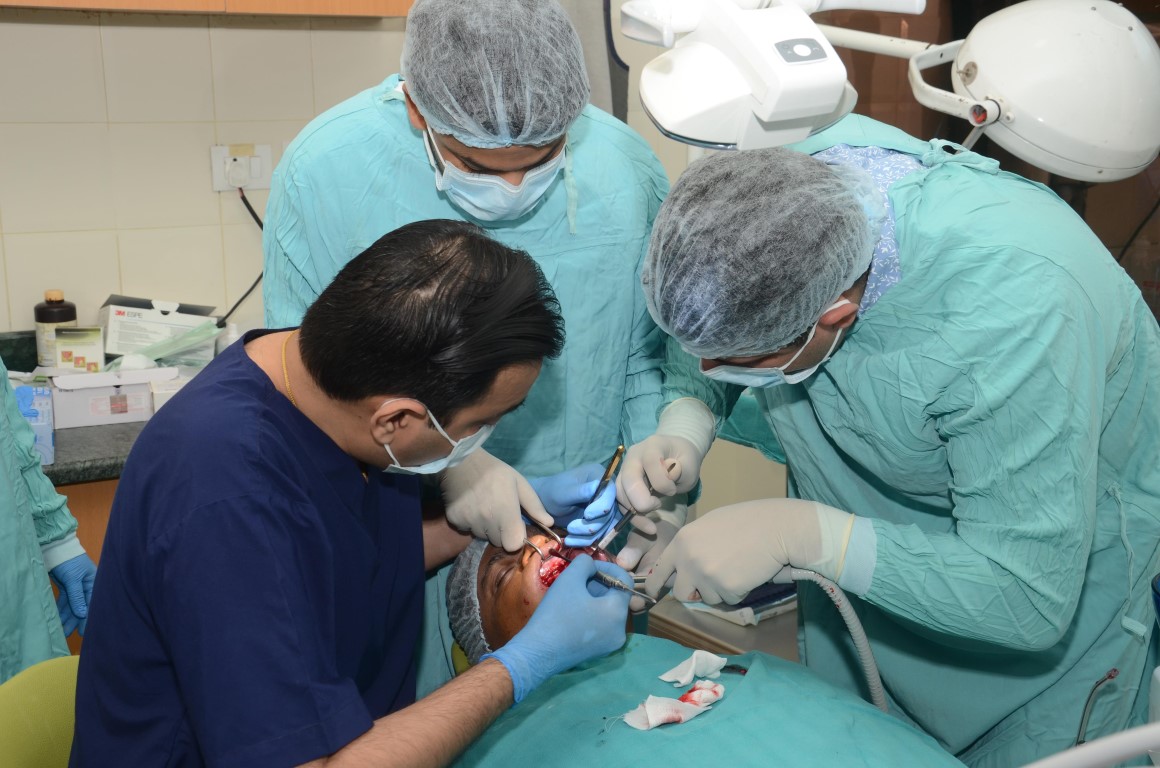 The surgery was done by a renowned dental implantologist Dr. Praful Bali, who is Director of Centre of Advanced Dental Education (CADE) & International Centre of Excellence in Dentistry (ICED); he is also Fellow of International College of Oral Implantologists (ICOI, USA)." Said Dr Gaurav Malik, Organising Chairman. Mr. Sandeep Dogra, Sr Vice President, Max hospitals, Punjab was also present.
Patients with considerably 'damaged residual dentition' are fearful of traditional implants as   they have to stay without teeth for at-least 6 months, and added to this they are not willing to receive conventional dentures. 'Fast & Fixed' offers an answer for such patients. The reason: Without any complex surgery this protocol allows the implantological team to offer fixed restorations in form of an 'immediate fixed bridge'. What's more, this treatment offers a quick solution to patients who cannot  do without functional & aesthetic restorations for long periods  due to their positions in public life.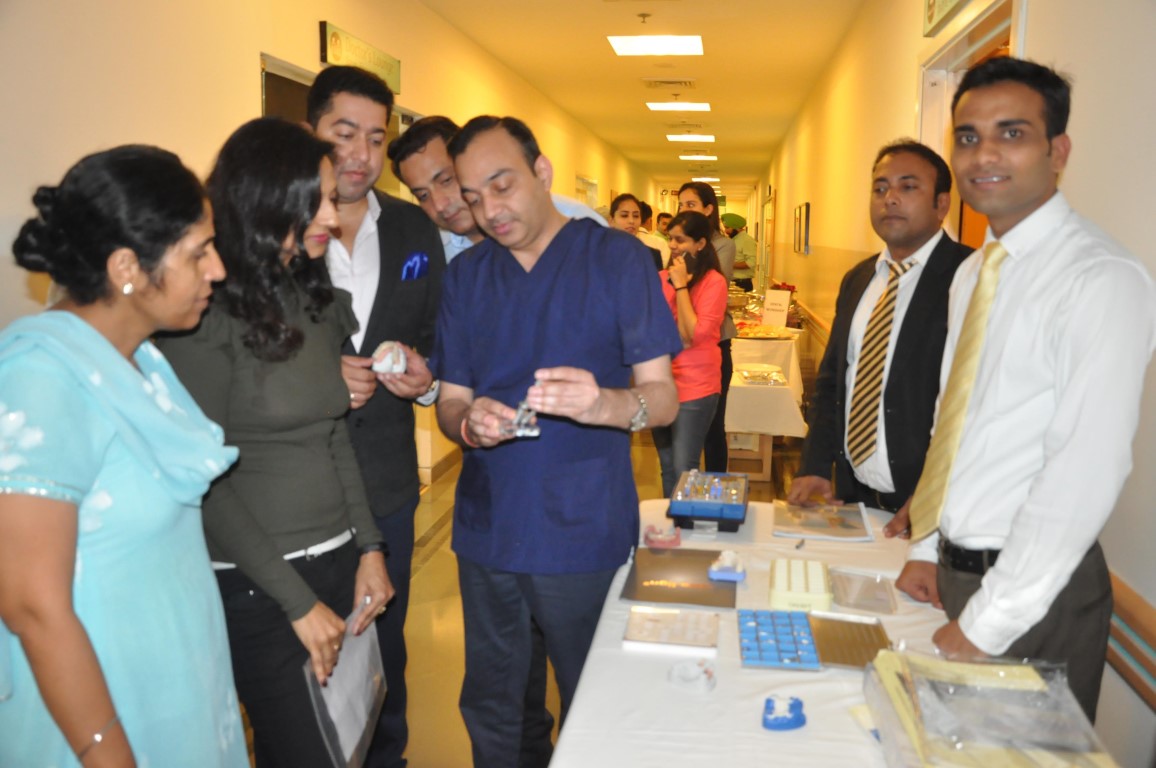 "The patient is enabled to leave the Hospital on the day of surgery with a fixed & appealing bridge. He or she can participate in social life again without any limitations and has instant aesthetic & cosmetic gratification along with function." Said Dr Praful Bali.
Fast & Fixed uses tilted(Angular) implants placed at an angle varying up-to 35 degrees. Angled implants enhance posterior support of the fixed restoration thereby ensuring long-term success of the implant restoration. The protocol places implants into the local bone & scientific studies have shown that implants placed into the local bone have a higher survival rate than augmented implants.  With Angular placement of implants, the local bone can be made optimal use of & complex surgery including augmentation procedures like block-grafts are avoided.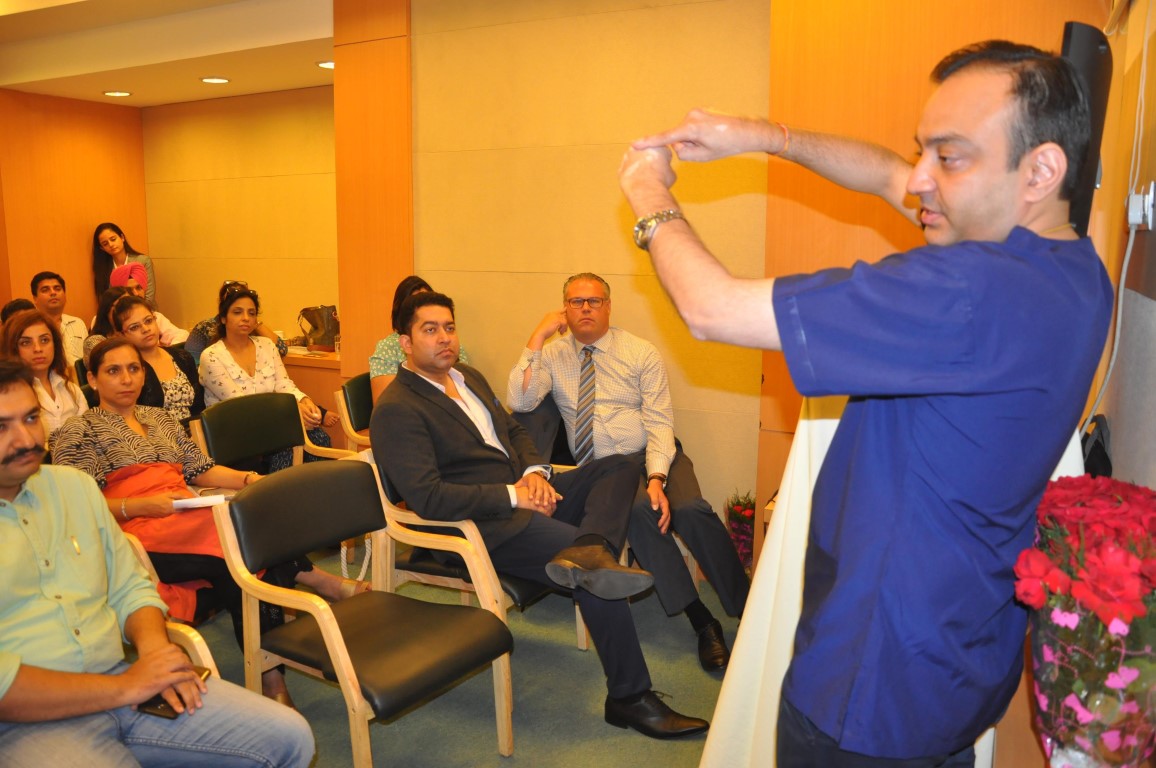 There are multiple patient benefits of the procedure. For one, abutments(support) are integrated into the implants during surgery, so no additional surgery is required – this way patients save time and money. Secondly, bone loss is minimal. Thirdly, the patient can recover in the relaxation room until his or her fixed bridge is integrated at the same sitting. The live surgery performed at Max Hospital was followed by fixing of teeth on same day.