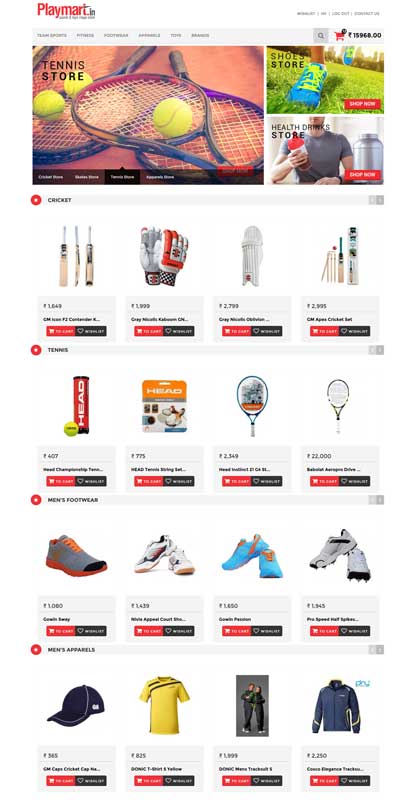 NewZNew (New Delhi) : India's fast rising e-commerce space has a new entrant to cater to the specific needs of the Sports and Fitness enthusiasts in the country. Playmart India Pvt. Ltd. has launched an online one-stop market place ( www.playmart.in ) for Sports goods, Apparels and accessories with an aim to offer a differentiated shopping experience that can compete with the best in the world.
The online market place provides a myriad range of sports goods, fitness products, toys and games handpicked from the best of manufacturers and global brands in the world. With the launch of this online market place, sports enthusiasts will have a field day browsing through hundreds of products in all kinds of sports like Hockey, Basketball, Volley Ball, Cricket, Baseball, Cycling, Swimming, Skating, Boxing, Table Tennis, Squash, Snooker and Pool etc. to name a few.
A wide range of Sports accessories will further enhance customers' online shopping experience. The company is also offering products like shoes, jerseys and track suits besides all kinds of guards, helmets, recovery and support etc. In the category of Fitness, which is by far, a very vast range, the web store will offer the best possible fitness solutions like home gyms, yoga solutions, recovery and support and cardio equipment for most effective results. The products will provide consumers the best value for money spent by them.
Speaking on the occasion, Mr. Amit Narang, Managing Director, Playmart India, said, "While a lot has happened in the last couple of years, a lot more is yet to happen in the e-commerce space. Playmart.in is the first and an exclusive online market place of its kind for Sports goods and Toys in India. With the increase in the disposable incomes in India, engagement in recreational activities like Sports and Fitness has grown manyfold recently. The current size of Sports and Toys market together is roughly around $5 billion and it is estimated that by 2020, it will touch $15 Billion, registering a CAGR of 30-35 per cent over the next five to six years. The Sports industry is still unorganized and there is a huge potential that is untapped here."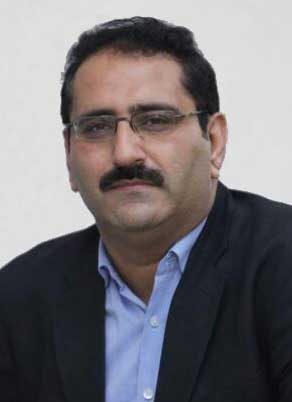 "We see Playmart.in emerging as the most admired player in online sports goods business within the next three years. Along with our online store, we also plan to launch 50 physical stores for Sports goods by end of 2017, based on a franchise model that will help us build a brand in the overall Sports goods market. We plan to increase the number of stores to 500 in 3-4 years so that our brand is synonymous and well known in the Sports category as a preferred retailer as well. The seed funding for the start-up has been arranged from internal sources and with the help of a sustained and planned marketing strategy, we plan to achieve a turnover of Rs. 300 crores in the fiscal 2016-2017 and around 10% of the overall market in the next 3 years. We are also very optimistic of getting a huge mileage through the upcoming events like T-20 World Cup, IPL and Olympics of our first year of inception which will boost the demand and need of Sports related products," he claimed.
Playmart is head quartered in Chandigarh with a corporate office in Gurgaon, Haryana. Amit Narang is a well-known entrepreneur from the online remittance and financial industry having more than 25 years of experience. By virtue of his entrepreneurial skills and business leadership, he is reckoned as one of the pioneers in developing the Remittance and Forex businesses in India. As his last venture as an entrepreneur, he had set up an organization named FX Mart, which was later acquired by Flipkart.
Playmart will strive to provide a world-class customer experience, have a robust supply chain infrastructure to reach to the length and breadth of India, promise on time deliveries and drive innovation in the area of mobile commerce. In addition to its online market place, Playmart will be soon launching a mobile Application, which will be the first of its kind in the Sports category of products. The App is being made on Hybrid, which is the latest technology in the online experience and it runs in sync with the web application. The iPhone App is compatible with iOS 9 and the Android App with Marshmallow. It is being designed to be extremely user friendly and will surely deliver a wonderful experience to the users.
Playmart has strategized an aggressive digital marketing plan to connect to its customers on Face book, Twitter, Instagram and Pintrest. Playmart will keep the news feed updated with the latest in the Sports and Fitness world for the customers to share, associate, communicate and shop with the company.