PM congratulates Vijayan on taking oath as Kerala CM: Prime Minister Narendra Modi on Thursday congratulated Pinarayi Vijayan on taking oath as the Chief Minister of Kerala.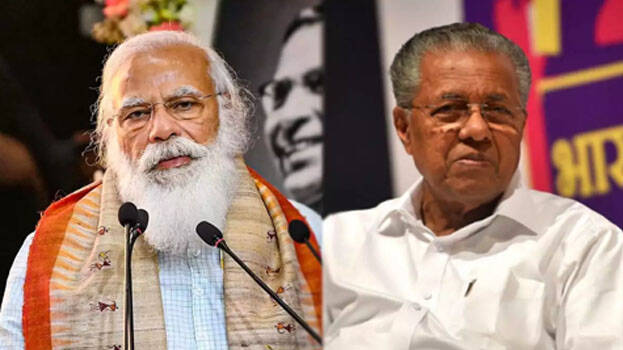 In a tweet, the Prime Minister said, "Congratulations to Shri @vijayanpinarayi Ji on taking oath as CM and commencing his second term in office."
Vijayan was sworn in on Thursday as Kerala Chief Minister for the second time amid the Covid-19 crisis in the state.
The oath ceremony took place with Covid protocols in place at the Central Stadium in Thiruvananthapuram.
Governor Arif Mohammed Khan administered the oath of office to 76-year-old Vijayan. It is the second stint of the Marxist veteran in the top office.
Along with Vijayan, 20 ministers of the new Kerala cabinet, including NCP's A.K. Saseendran, Indian National League's (INL) Ahammad Devarkovil, R. Bindu and PA Mohammed Riyas, also took oath today.
The new Left Democratic Front (LDF) government bucked the trend, as Kerala usually alternates between the Left and a Congress government, by registering an impressive victory in the assembly polls. The LDF won 99 of 140 seats.