Popular Punjabi Singer Sukhbir to make a cameo on Sony SAB's Kaatelal & Sons: Things got musical on the sets of Sony SAB's Kaatelal & Sons as popular Punjabi singer, Sukhbir graced the show with a power packed performance following the Lohri celebration.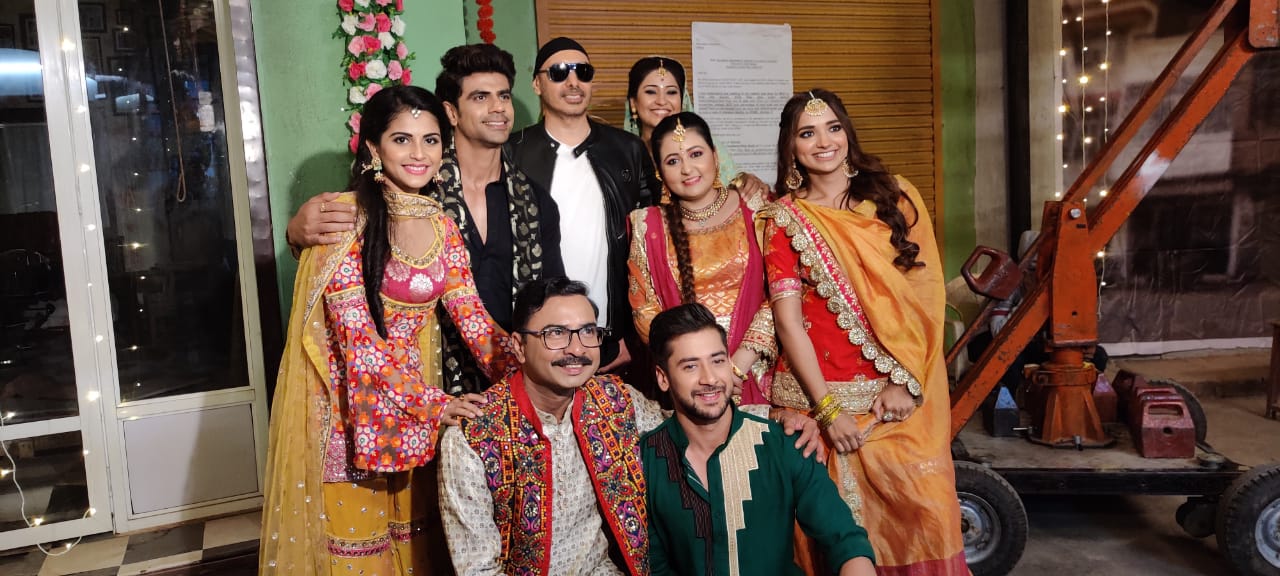 While Sukhbir made this electrifying cameo on the show, the upcoming episodes are also set to witness some exciting twist.
Sukhbir's entry will mark the Lohri celebrations on the show. The viewers of Kaatelal & Sons are in for a musical delight and must brace themselves to dance on the tunes of some popular Sukhbir  tracks. While the set turned into a mini concert and the stars had a blast, here's what Sukhbir and the Kaatelal & Sons cast have to say about their experience shooting together.
Sukhbir, the popular Punjabi Singer, said "It was a wonderful experience shooting with the cast of Kaatelal & Sons. Having celebrated Lohri again on the set with the cast dancing on some feet tapping tunes was a wholesome experience. I was a little apprehensive about how it would be to shoot but the entire cast was so welcoming and friendly and the entire night that we shot was certainly a night to remember. I feel the storyline of Kaatelal & Sons is really interesting and sends out a strong message of ungendering your dreams. Shooting with the entire team was an experience I someday want to re-create again. I hope all the fans and Kaatelal & Sons viewers enjoy this Lohri with a twist."
Megha Chakraborty, essaying the role of Garima, said "When I learnt that Sukhbir will be joining us for the upcoming story, my excitement knew no bounds. Our shift was from 6pm to 6am. So, basically we all were to shoot the entire night. I must say the entire vibe of the set changed upon his arrival and we all had a blast. We danced all night to some amazing songs and the everyday shoot schedule certainly got a musical twist. I am sure the viewers are going to enjoy this episode as much as we enjoyed shooting it."
Jiya Shankar, essaying the role of Susheela, said "Kaatelal & Sons witnessed a whole new level of energy and fun with Sukhbir's arrival. I was stoked to learn that he will be shooting for an episode with us. Sharing the screen with him was an experience that I would always remember and especially the fact that we all danced all night. I feel we all forgot for a moment that we are shooting and instead enjoyed is live performance. The happiness has been captured so beautiful and I can't wait to know our viewers reactions for this episode."
Watch Sukhbir perform on Kaatelal & Sons every Monday-Friday at 7:30PM only on Sony SAB