"Principal cum Teachers Meet" by Chandigarh Group of Colleges: Chandigarh Group of Colleges, Jhanjeri organized "Principal cum Teachers Meet" at Hotel Remsons Crown, Sangrur. A total of around ___ educators including principals and teachers of different schools participated in the meet and discussed upon the conceptual framework for quality of education at schools.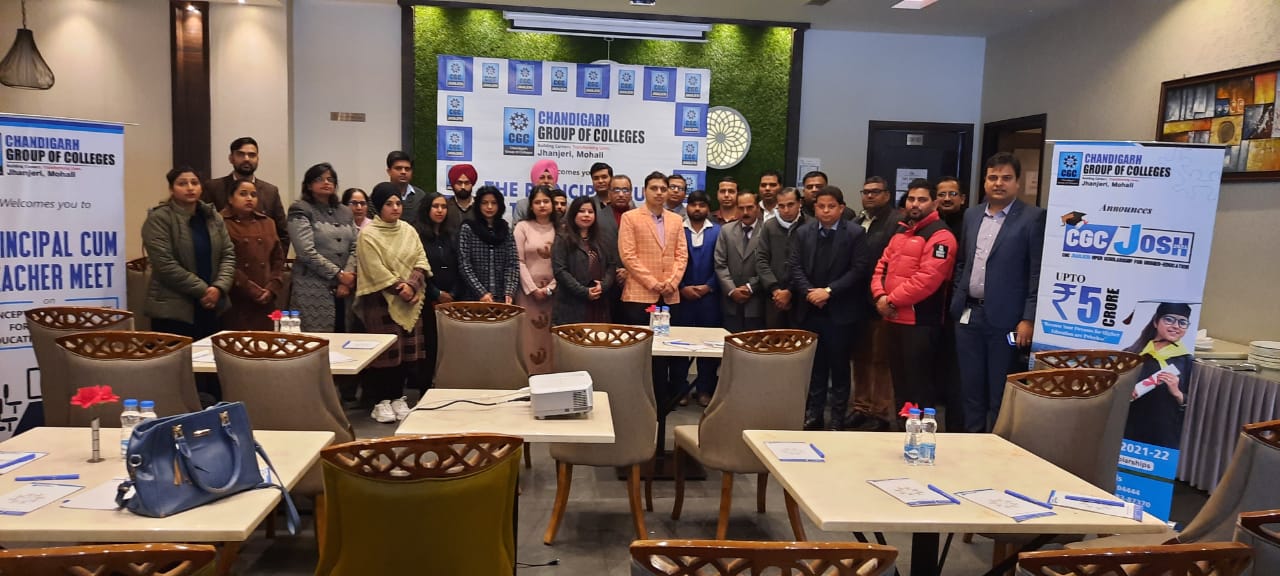 The purpose of the meet was to enlighten the school teachers about new-age teaching methodologies that can be implemented to holistically nurture the students, who are the future of our country.
In the meet, Dr. G G Sastry from CGC Jhanjeri informed the school teachers about methodologies that can be used to make school students future-ready and also discussed the new education policies and how they can benefit in molding student learning patterns in a better way.
The event was attended by principals and teachers of prominent schools in the region.
While the CGC Jhanjeri's Director Academics GG Sastry detailed about this to teachers and Principals of Sangrur on the Principal cum teachers meet event" as well.