Dev Samaj Sr. Sec. School celebrates "Maat Pita Santaan Diwas": Dev Samaj Sr. Sec. School, Sector 21 C Chandigarh celebrated 'Maat Pita Santaan Divas' with students to express gratitude to the parents' at its school premises.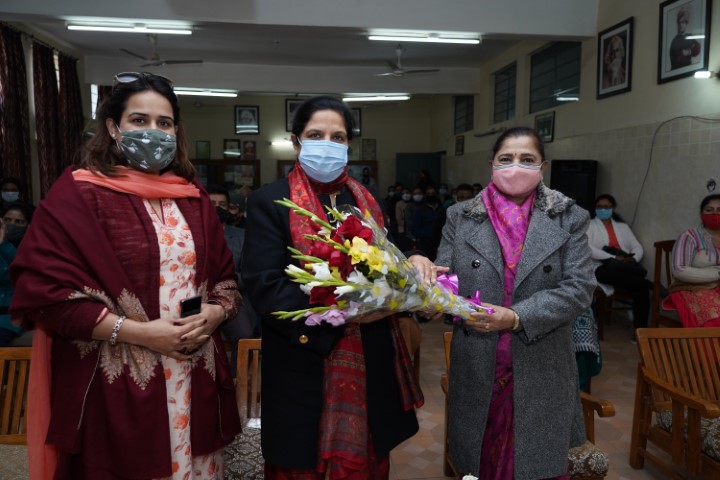 The event was organized following the strict protocol of social distancing and minimal gathering, in view of Covid-19. And those, who could not attend the celebration due to COVID 19, joined the event through a webinar.
Chief Guest, Agnese Dhillon, Principal of Dev Samaj College of Education, Sector 36 Chandigarh explained the importance of "Maat Pita Santaan Divas". She also appreciated the courage of students who accepted their mistakes in front of all and motivated the students to strengthen their relationship with their parents.   
Addressing the gathering, Sabeeha Dhillon Mangat, Chief Coordinator of Dev Samaj School, Sec 21, Chandigarh also shared her experiences and paid gratitude to her parents. The programme concluded with a Garland Ceremony. 
Loveleen Bedi, Principal of Dev Samaj Sr. Sec. School, Sector 21, expressed her gratitude towards the parents. She later also gave the vote of thanks.
The main feature of the function was to give an opportunity to students to offer gratitude and reverence to their parents. The idea was to instill in students a feeling of deep respect for their parents. Dev Samaj believes in imparting value-based education in the school. The students showed gratitude towards their parents, by sharing their personal life experiences and thanked their parents for what they have done for them. The touching speeches and bhajans made the celebration remarkable.