Preparations for 71st Annual Nirankari Sant Samagam in full swing : As a precursor to the preparations towards 71st Annual NirankariSantSamagamto be held on 24, 25 and 26 November, 2018 at SantNirankari Spiritual Complex, GT Road, Samalkha, about 70,000 saplings were planted by more than 5,000 volunteers of Sant Nirankari Charitable Foundation, NirankariSewadal and devotees of Sant Nirankari Mission. It is this information giving Zonal Incharge, Chandigarh zone.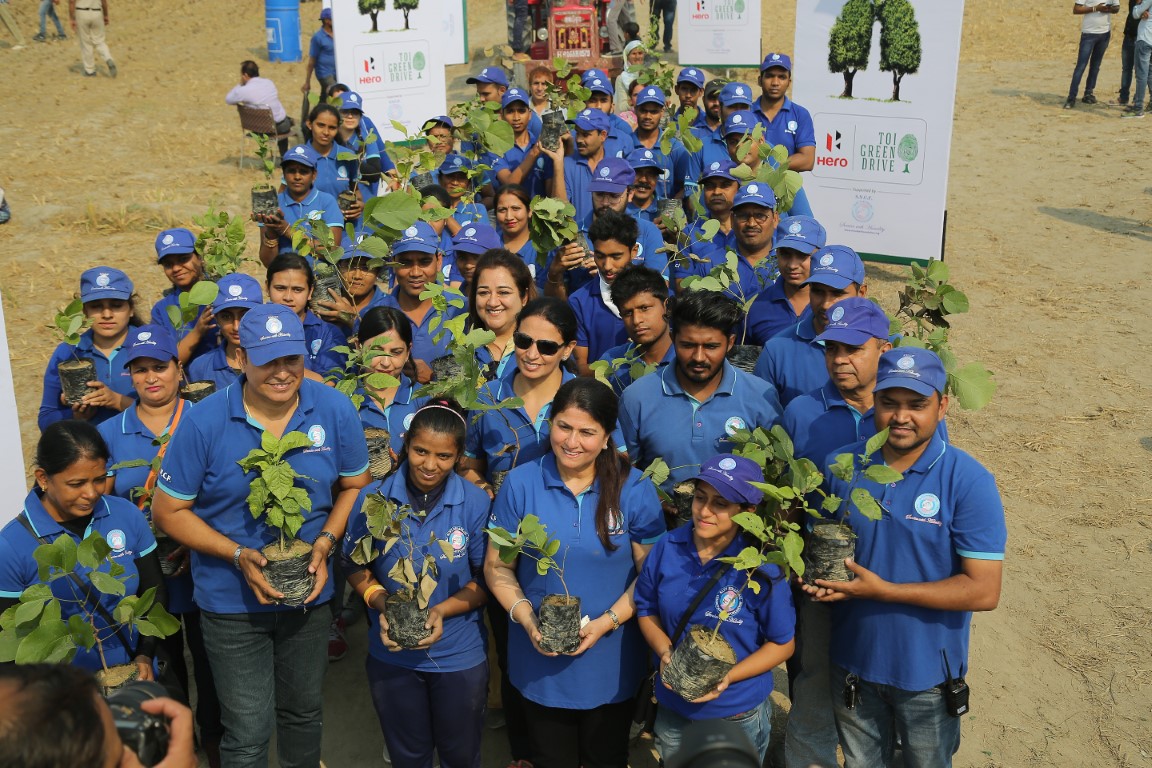 The tree plantation was held as a part of Hero-Times of India Green India Drive. The drive was set in motion by Shri Ramesh Kaushik, Member of Parliament, Sonipat and RevBindiya Chhabra Ji, Executive President of Sant Nirankari Charitable Foundation by planting a sapling at the Complex. The senior executives of Times of India, Hero and Sarpanch of nearby three villages were also present on the occasion.
Speaking on the occasion Shri Kaushik said that a soulful act performed by any one is always successful. A tree planted today is for future generations. He expressed his gratitude to SNCF for making him as a part of this drive and appreciated the contribution being made by SNCF in the area.
Addressing the gathering, Rev BindiyaChhabraJi said that with the blessings of Baba Hardev Singh JiMaharaj and the spiritual guidance of NirankariSatguru Mata Sudiksha Ji, the Foundation has been able to serve the society with humility. She called upon the participants to sow the seeds of goodness full of virtues like tolerance, universal brotherhood, love, mutual respect and service to society.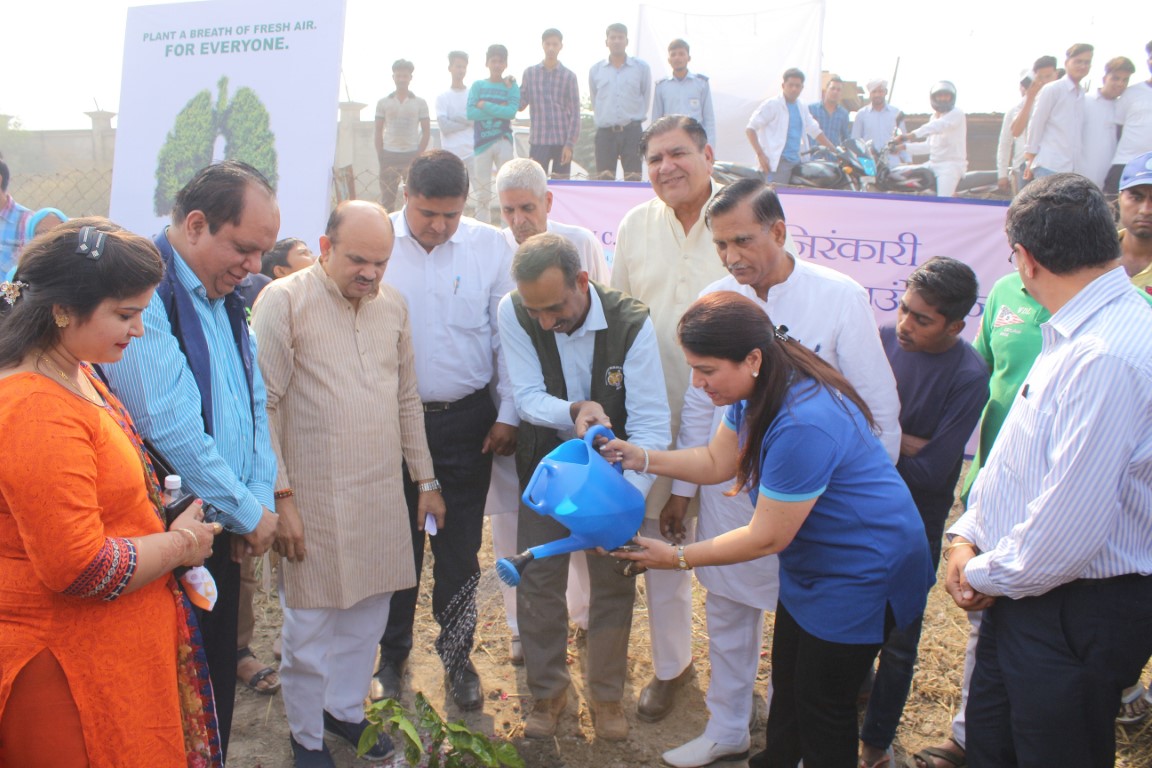 One has to present oneself for service to society. Tree Plantation is the requirement of the day andthe Foundation strives to take up the social cause with the message of humanity. Every human being requiresnot only external beauty but also spirituality inside. She recalled the slogan given by Baba Hardev Singh Ji that 'pollution inside or outside both are harmful'.
It is notable that as a part of mega tree plantation campaign, the Foundation have already planted more than 10 lacs saplings across the country with a survival rate of more than 70%.