NewZNew (Chandigarh) : Zubin Karkaria, CEO – VFS Global, and CEO – Kuoni Group, was appointed 'Chevalier de l'Ordre National du Mérite' (Knight of the National Order of Merit) by the President of the French Republic, François Hollande.
The prestigious French award was conferred on Mr. Karkaria by H.E. Mr Alexandre Ziegler, Ambassador of France to India, on behalf of President Hollande, at a ceremony at The Taj Mahal Palace, in Mumbai, India, on 02 December 2016.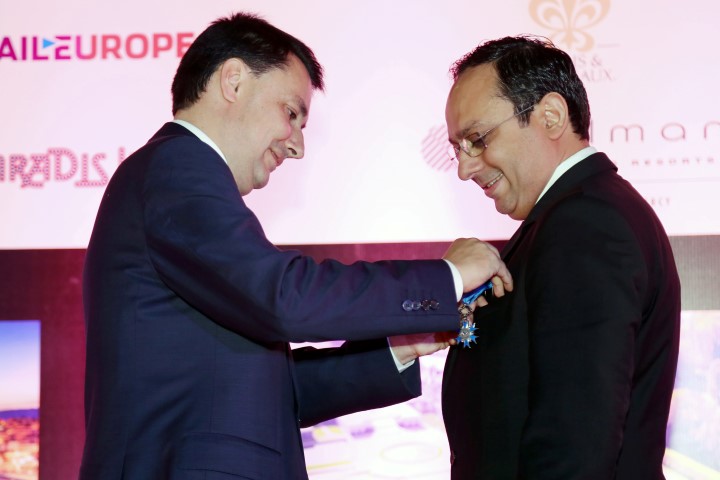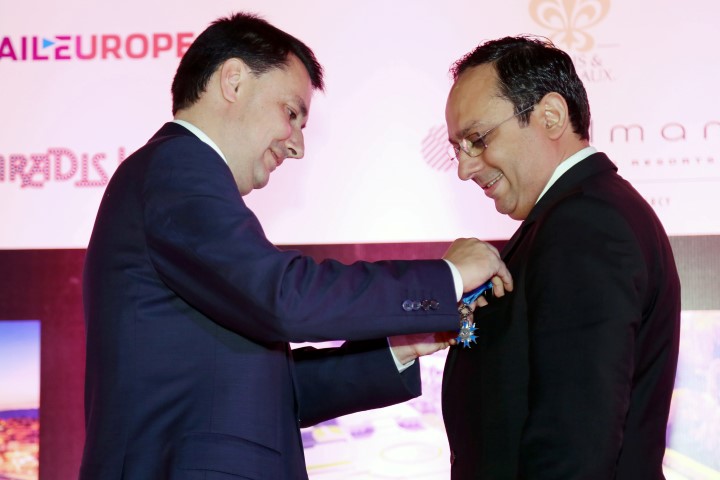 The distinction recognises Mr. Karkaria's exemplary contributions in developing France as a tourist destination through leisure travel and the management of visa services across the world. Having pioneered the concept of visa process outsourcing in 2001 with the launch of VFS Global, Mr. Karkaria has contributed to the increased inbound tourism into France. VFS Global today serves the Government of France through 52 Visa Application Centres in 19 countries around the globe.
The French Government distinction 'Ordre National du Mérite' (National Order of Merit) was instituted in 1963 by General Charles de Gaulle. It is awarded for distinguished services rendered in public, civil, military posts, or a private profession.
Speaking about Mr. Karkaria's achievements, His Excellency Alexandre Ziegler, Ambassador of France to India, said, "France is proud to be the top global tourist destination, as well as a fast-growing destination for the Indian traveller. Over 5 lakh Indian visitors chose France last year and we want to welcome many more. It is an honour to confer the Ordre national du Mérite on Mr. Karkaria who played a stellar role in this success in conceiving the visa facilitation system and promoting France as a travel destination, thus contributing to developing people-to-people contacts between France and India."
Commenting on the recognition, Mr. Karkaria said, "I am deeply honoured and humbled to be judged worthy of receiving this recognition from the Honourable President of France. I have always believed in the enormous potential France has as a destination, and over the years, it has been my privilege to work with Atout France, France's Tourism Development agency, and many other stakeholders from the travel fraternity in promoting and facilitating travel to this beautiful country. I am grateful to the Government of France and Atout France for the trust they have placed in the Kuoni Group and in VFS Global, and of course, to all our employees for their engagement and passion to deliver first-class services every day. This recognition is truly inspirational for me and our team to aim higher in our commitment to excellence in developing travel and tourism to France."
Mr. Karkaria, who has been a part of the travel industry for more than 25 years, established visa processing multinational VFS Global in 2001. In 2015, he became the first Asian to head the Switzerland headquartered Kuoni Group, VFS Global's parent company.