Pumpkart to create India's largest market place for industrial products : Pumpkart a city grown start up  has announced an ambitious plan to launch India's largest online market place in industrial products.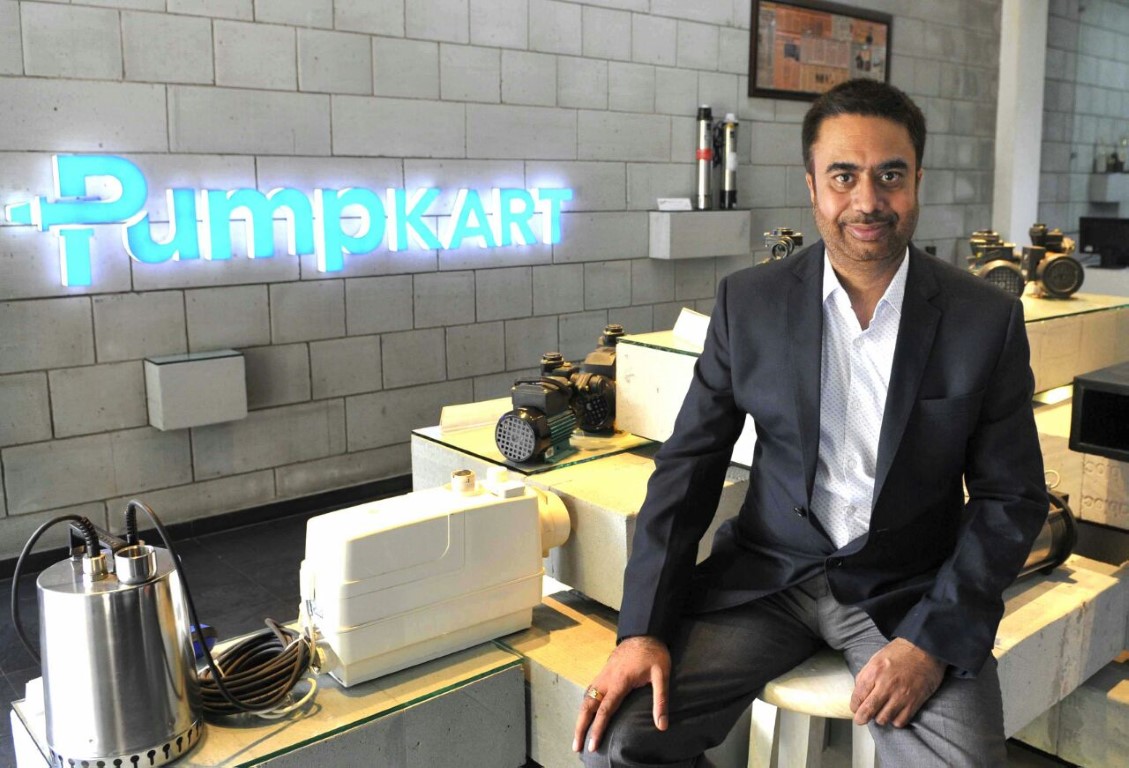 It is pertinent to mention here that the market size of industry supply and machinery in India is worth a mammoth US $ 400-450 Billion. The unique B2B platform will provide products like appliances, building hardware, electrical & electronics and industrial supply. Initially around 10-12,000 products would be on the menu of a revamped Pumkart B2B portal. By April 2019, the products' range will touch 50,000.
"We aim is to become India's largest market place for industrial products. To achieve this we have a complete plan & wherewithal in place. We are going to take the product portfolio to over 1 lakh by mid of next year(2020). No E commerce company has been able to create such a market place in industrial products so far.
Pumpkart would be whole selling products across verticals like appliances, electricals, electronics, hardware, construction material, hand tools, safety tools, pumps, valves, oils & lubricants, and all range of industrial products. Pumpkart would be a one-stop-shop for all these products covering 1000+ brands.  It would also provide facilities and services like 90 days credit and Pumpkart services." Said K S  Bhatia, Founder & CEO, Pumpkart.
Pumpkart has initially kept tie ups limited to a few large sized companies for supply of products, so that proper services are provided to the customers, who will be buyers like wholesellers, retailers, industry, builders, corporates etc.
"We have opened 12 service centres till now in the region and this number will be increased to 25 by mid of April 2019, giving us presence in all big cities of Punjab, Haryana, Chandigarh and the industrial belt of Baddi. The service back up to our customers will be our USP as this type of an offering is not available in the B2B E Commerce space."  Bhatia added.
It is noteworthy that K S Bhatia started Pumpkart in 2014 at Chandigarh. Pumpkart is growing fast and is an award winning start up, which has been appreciated by Google in 2015. Pumpkart was envisioned to solve the problem of Indian farmers and agricultural sector by providing pumps at fair market prices.
The venture also served the industries pan India by providing them pumps and quality services. Pumpkart is now a trustworthy name among farmers, retailers and industries. The company will be using this  immense business goodwill, to take a huge leap through the B2B E commerce initiative , with the intent of easing the purchase process of industries, PSUs',retailers etc. Pumpkart in its new avatar would be an invitation based B2B E-commerce platform.
Pumpkart's objective is also to provide solutions and services to its strong industrial and retail network in Punjab, Baddi & other areas of Himachal. It is also spreading its coverage and network pan India, to sell to and serve buyers nationwide.