Region's First Spine & Sports Injury Centre Launched : Trinity Hospital, Zirakpur, launched State-of-the-art Spine & Sports Injury Centre in Sector 20-C, Chandigarh which will be headed by Dr Mohinder Kaushal, internationally acclaimed arthroscopy and endoscopy spine surgeon, along with Dr Mukul Kaushal, Consultant, Orthopedics, Sports Injuries & Shoulder Specialist.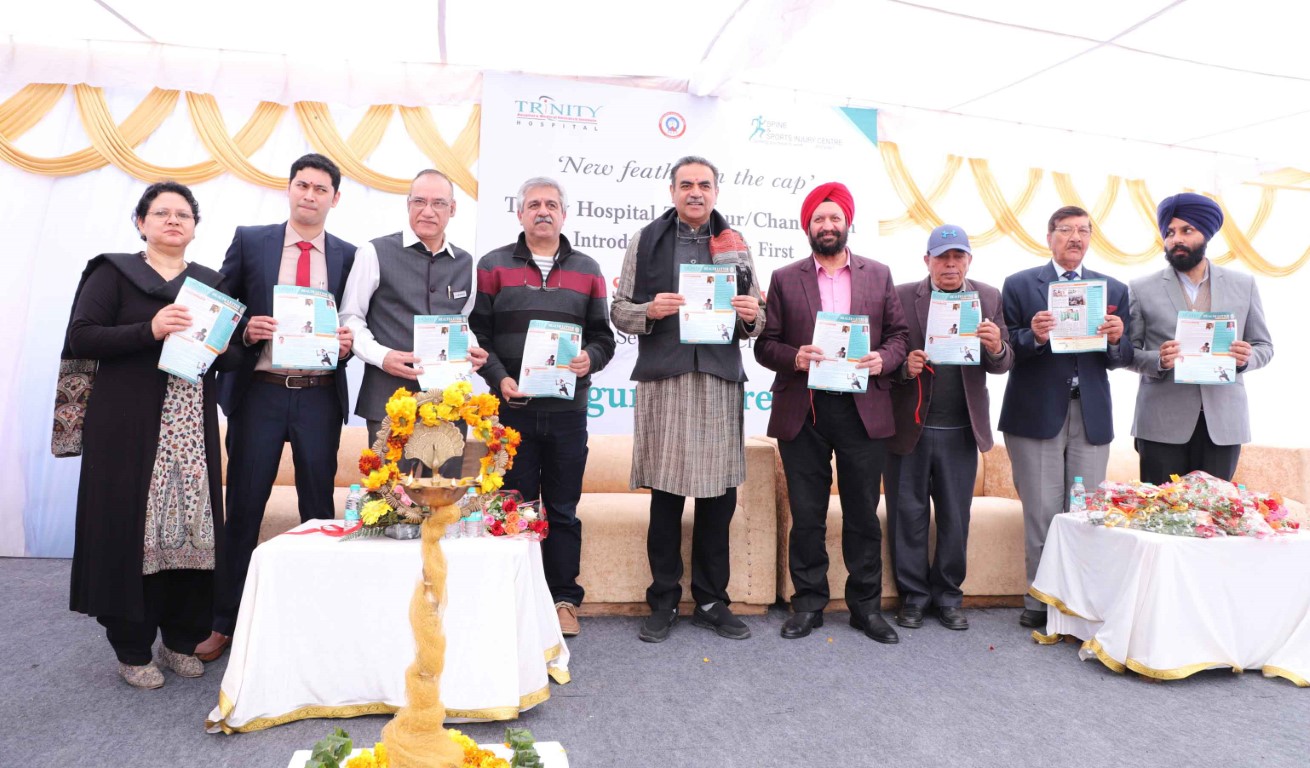 Dr. Mukul who also runs special shoulder clinic, will be in charge of Arthroscopy & Sports Injury Unit. Dr Mukul has specialized training in shoulder and upper limb disorders from Wrightington Hospital, UK and his area of interest includes disorders relating to upper limb including arthroscopy of shoulder, elbow & wrist.
The inauguration was done by Mr Sanjay Tandon, President BJP & UT Cricket Association. The other distinguished dignitaries present at the inaugural function were Mr. Vivek Atray, Ex- IAS Officer & Motivational Speaker, Dr Mandeep Dhillon, Professor & Head of Department, Orthopedics, PGI, Dr. GS Kochhar, Director, Administration, Chandigarh Golf Club and Mr. Sushil Kapoor, President, Lions Club, Chandigarh. There were sportspersons and coaches from the city as well. Wg Cdr Satish Bhatia, Ex- Olympian Mr. Tejdeep Singh Saini, Director Sports UT, Chandigarh also graced the occasion with their presence. Trinity's News Letter 2019 was also launched on the occasion.
The Centre is first in the region in the private sector to offer Personalized Orthopaedic care and integrated approach to sports injury management and prevention. It aims to meet the longstanding need of sportsmen by evaluating their fitness and enhance athletic performance.
Spine and Sports injury Centre, which is an outreach facility of Trinity Hospital, is well equipped to offer musculo-skeletal imaging, physiotherapy and rehab, Diet and wellness, sports performance and enhancement and sports psychology.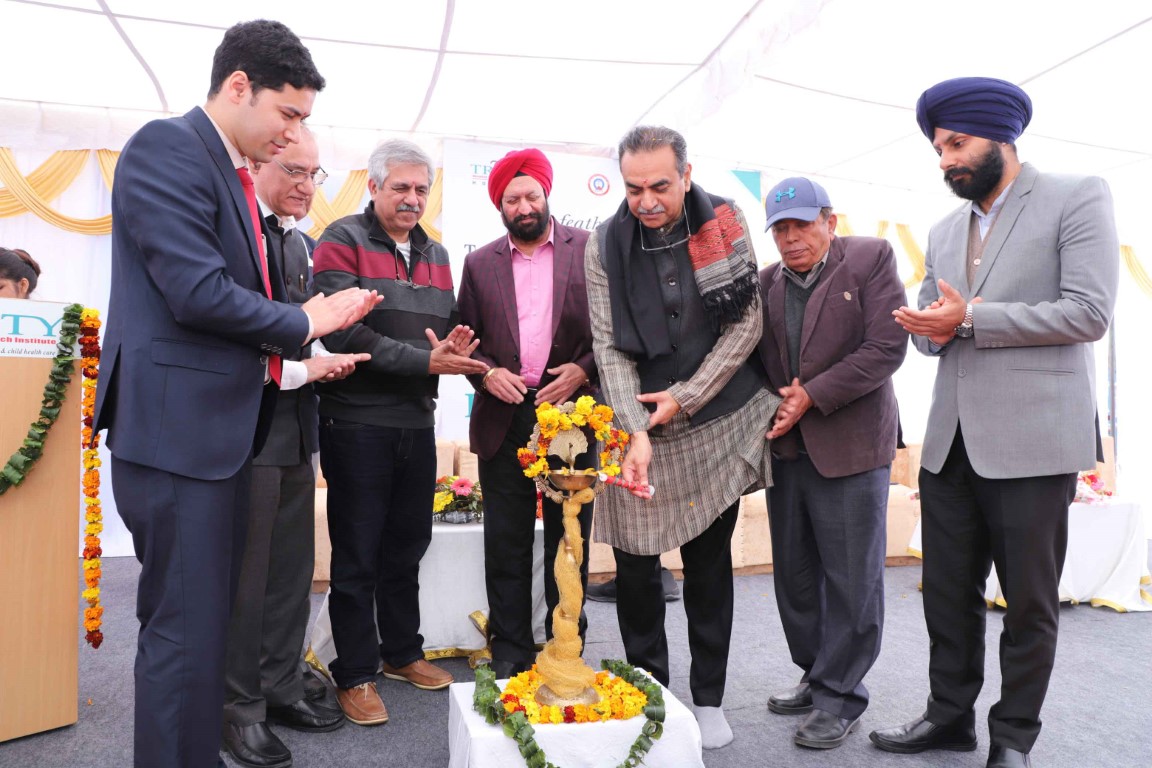 Speaking on the occasion, Dr Mohinder Kaushal, Chairman, Trinity Hospital, Zirakpur, said, "This venture has been initiated based on the necessity to provide best medical services to sporting fraternity especially those promising sportsmen who can't afford treatment abroad for first class health and medical care."
He further added, "Today we have treated over 25,000 patients of which several are notable people from different walks of life. Our inspiration comes from – the athlete who successfully stages a comeback after injury; a soldier who can reach the heights of Siachen after surgery & ever grateful patients who we have helped avoid unindicated surgeries."