Punjab Chief Minister Captain Amarinder Singh sought from the central government one-time settlement of the Rs. 6000 crore loans taken by the state's farmers from the national and private banks.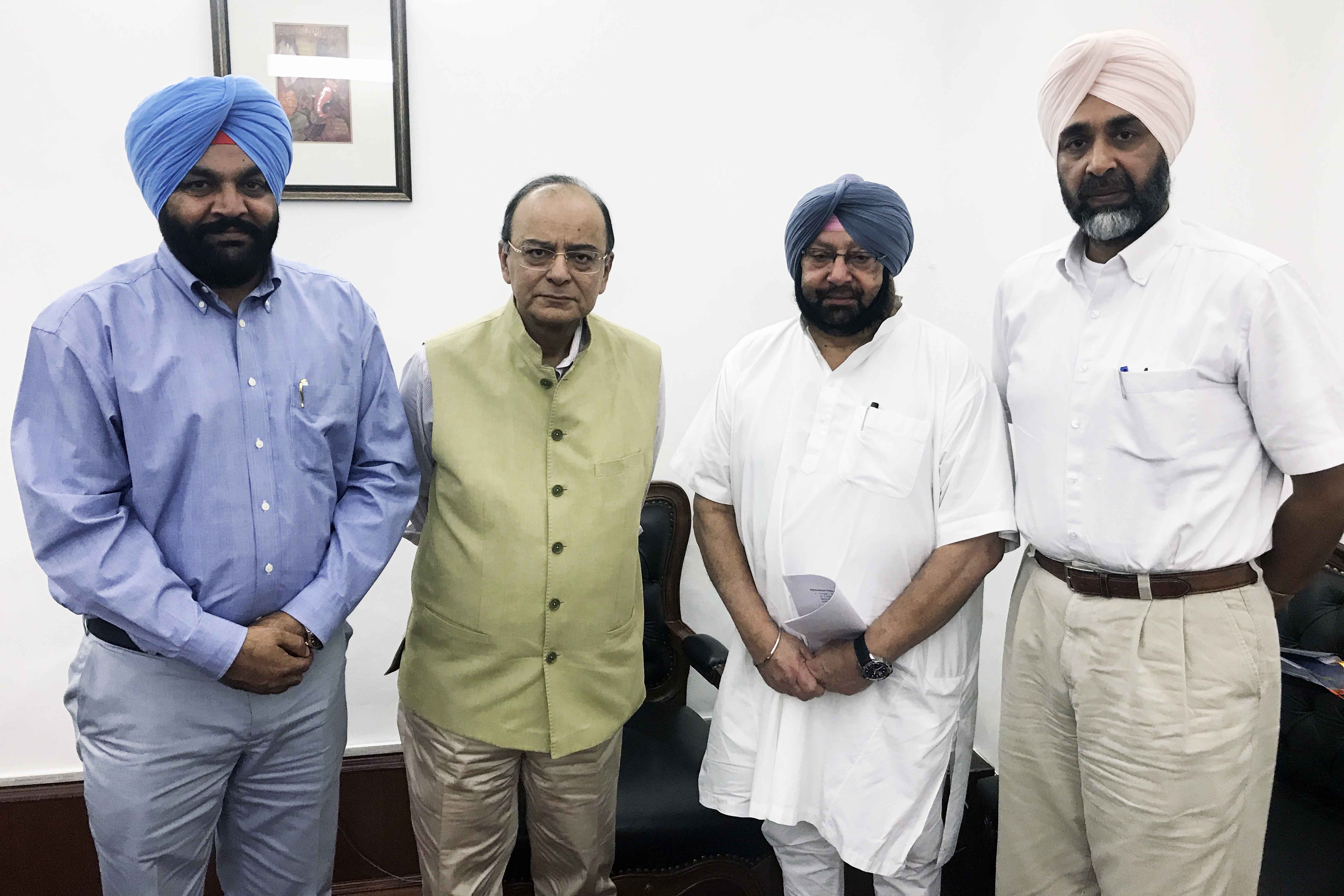 Such a settlement will benefit 4.5 lakh of the state's beleaguered farmers, the Chief Minister told Union Finance Minister Arun Jaitely at a meeting here. Captain Amarinder sought the minister's intervention to convert the Rs 6000 crore loan into term loan by giving requisite directions to the Reserve Bank of India (RBI).
Total debt of small and marginal farmers waived by the state, Rs. 3600 crore relates to loan from cooperatives, with the remaining Rs 6000 crore coming from banks. These banks, said the Chief Minister, were giving unethical loans to the farmers, pushing them into a vicious cycle of debt.
Captain Amarinder also discussed with the finance minister the issue of settlement of Rs. 31000 crore CCL related debt to ease the cash-crunched state's financial burden. The Chief Minister requested Jaitley to set up a committee on the issue, which Captain Amarinder had earlier taken up with Prime Minister Narendra Modi.
Chief Minister pointed out that the Rs. 18500 crore interest on the Rs 12,500 crore Cash Credit Limit (CCL) legacy gap was exorbitant as it would mean that the state will end up paying Rs 270 crore every month for next 20 years at the cost of welfare schemes of the state.
Chief Minister also raised the issue of losses incurred by the state on procurement. He pointed out that of the Rs. 40000 crore procurement undertaken every year the state was suffering a loss of Rs 5500 crore, including about Rs. 3,500 crore on payment of instalments and interest on outstanding CCL debt.
Captain Amarinder also requested the finance minister to reconsider the state's proposal for pre-payment of the high interest bearing NSSF loan of Rs.22,110 crore and market loans of Rs.33,938 crore to swap these with low interest bearing loans. Such a swap, he said, would help save interest burden of over Rs. 3363 crore for the cash-crunched state.
Chief Minister also urged the finance minister to waive off GST on Langar and Prasad given out at All religious Places. Chief Minister had earlier written to the finance minister seeking GST exemption on Langar (community kitchen) and the Prasad distributed at various religious institutions.
Finance Minister has directed department officials to look into all the issues and coordinate with officials from Punjab government to resolve them.