Staff Selection Commission had announced CGL exam date 2017 with its notification, but now the exam dates have been revised. Initially, it was announced that SSC CGL 2017 Tier 1 exam will be conducted from August 1 to 20, but now SSC has decided that the Tier 1 exam will be conducted from August 5 to 24. "The Commission would now be conducting the Combined Graduate Level Examination, 2017 from 5th August, 2017 to 24th August, 2017. There will be no exam on 7th, 13th, 14th and 15th August, 2017", SSC said through the notice published yesterday.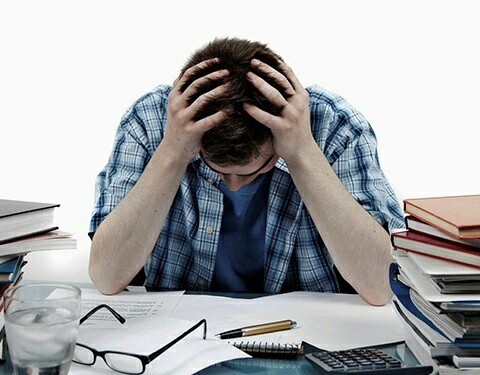 As much as 30,26,598 applicants have registered for SSC CGL 2017 exam and are currently waiting for the release of SSC CGL admit card 2017. On July 13, SSC had issued another notice stating that some of the applicants have requested the Commission to provide them with the facility of a Scribe, but failed in mentioning their disability status while filling the online application form. SSC provides the facility of scribe to Visually Handicapped and Orthopaedic Handicapped candidates.
"All the Persons with Disability (PwD)/ Physically Handicapped (PH) and such candidates who have sought facility of scribe for the examination are requested to immediately confirm/ update their Disability Status and requirement of scribe," the notice reads. The last date for updating/ confirming the status (OH/ VH/ HH) is July 20, up to 5 pm.
SSC had opened the applications for CGL 2017 (Combined Graduate Level Examination) from May 16, while the last date for filling the online application form was June 19. CGL exam comprises of four tier exams: Tier 1, Tier 2, Tier 3 & Tier 4. Normally, the admit cards are issued online two weeks prior to the exam date. As now the CGL exam date 2017 has been revised, the candidates can expect that the admit cards will be issued on or before July 22.
SSC CGL admit card 2017 will be issued region-wise, i.e. Regional Offices of Staff Selection Commission will be releasing the CGL admit card 2017 for Tier 1 exam separately and the candidates will have to refer to the official websites of their respective regions to download SSC CGL admit card. The region-wise names and website addresses can be checked below:
Northern Region: www.sscnr.net.inCentral Region: www.ssc-cr.orgEastern Region: www.sscer.orgWestern Region: www.sscwr.netSouthern Region: www.sscsr.gov.inNorth-Western Region: www.sscnwr.orgKerala-Karnataka Region: www.ssckkr.kar.nic.inNorth-Eastern Region: www.sscner.org.inMadhya Pradesh Region: www.sscmpr.org
CGL Tier 1 exam will be conducted as a single paper consisting of 100 multiple choice questions. The question paper will have four sections, each having 25 questions. The sections are: General Intelligence & Reasoning, General Awareness, Quantitative Aptitude and English Comprehension.