EMPOWERS DISTRICT MAGISTRATE TO GET THE PROPERTY OF SENIOR CITIZENS VACATED FROM UNAUTHORISED OCCUPATION OF SON/DAUGHTER/LEGAL HEIRS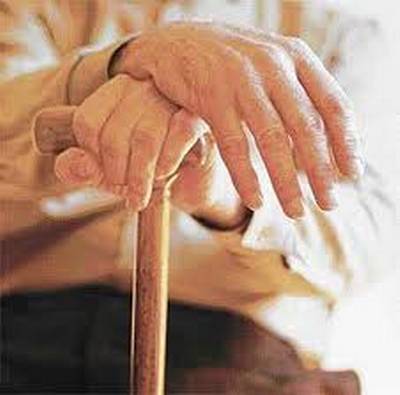 NewZNew (Chandigarh) : The Punjab Government has come to the aid of senior citizens, who want to get their property/residential buildings vacated from unauthorized occupation of their sons/daughters/legal heirs by exercising powers under 'The Punjab Maintenance and Welfare of Parents and Senior Citizens Rules-2012'.
According to an official spokesman the action plan enforced by the Punjab has laid down the procedure for eviction of property of senior citizens/parents. Complaints received as per the provisions of maintenance of parents and senior citizen act-2007 regarding life and property of senior citizens by different departments/agencies would be forwarded to district magistrate of concerned district for further action. The District Magistrate would immediately forward such complaints/applications to concerned Sub Divisional Magistrate for verification of title of the property and facts of the case through revenue department/tehsildars within 15 days of receipt of complaint/application.
The Spokesman said that the SDM would submit report to District Magistrate within 21 days from the receipt of complaint/application. He said that if the district magistrate is of opinion that any son or daughter or legal heir of the senior citizens/parents were in unauthorized occupation of any property as defined in the Maintenance and Welfare of Parents and Senior Citizen Act-2007 and they should be evicted, then the district magistrate would issue show cause notice in writing to the concerned persons that why an order of eviction should not be issued against them/him/her. After receiving reply if DM is satisfied that property/premises are in unauthorized occupation, the DM or any authorized officer would make an order of eviction for reasons to be recorded therein that property shall be vacated on such date, not later than 45 days from the date of receipt of such order. The DM may also associate NGO/volunteer organization/social worker for welfare of senior citizens for enforcement of order. If a person refuses or fails to comply with order of eviction within stipulated days the DM or any officer authorized by him may evict that person from the premises and take possession. The DM would also have powers to enforce eviction orders with police help. The DM would further handover the property in question to concerned senior citizens/parents. All DMs have been issued directions to submit monthly report of such cases to headquarter.