MEETS DISTRICTS CAREER GUIDANCE AND COUNSELLORS OF STATE
FINALISES WEEKLONG TRAINING PROGRAM ALONG WEEKLONG TOUR PROGRAM FOR PRESTIGIOUS EDUCATIONAL INSTITUTES
PUNJAB TO PROVIDE COURSES SCHEDULES TO STUDENTS THROUGH SMSS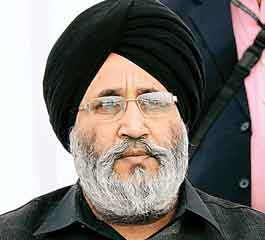 NewZNew (Mohali/Chandigarh) : Punjab Education Minister Dr. Daljit Singh Cheema today rolled out a plan to upgrade career guidance and counselling cells at district level besides making these institutions modern and hi-tech.
While presiding over a state level meeting of career guidance and counsellor gathered here from across the state, Dr. Cheema asserted that these counselling cells could play a pivotal role by making careers of students brighter. He said it was call of the hour to adopt modern ways of counselling instead of traditional methods of career counselling.  He directed senior officers of education department to organise a special weeklong training program for career guidance and counselling cells for all 22 districts before the end of January.
Dr. Cheema said department would engage the services of experts of various fields, career counsellors, prominent representatives of universities, who would deliver speeches regarding professional courses, education in modern context so students could make them employable or become self-employed. He said the sole purpose of this program was to prepare students for admissions in new courses according to their interests and capabilities.
Dr. Cheema also asked the officers to arrange 7 days tour program for career counsellors with a view to impart practical training under which they will visit universities of state, education and research institutes, academies, top business and industrial houses etc. He said this tour program would include especially PAU, GNDU, PTU, Punjabi University Patiala, Maharaja Ranjit Singh Armed Forces and Preparatory Institute, IISER, ISB, Baba Farid University of Medical and Health Sciences, Neta Ji Subash Chander National Institute of Sports, Law University.
Mrs. Tejinder Kaur Dhaliwal, Chairperson Punjab School Education Board (PSEB) assured the Minister that the PSEB would manage all the arrangements of tour programme of District career guidance and counsellor. Prominent amongst those present in the meeting included Principal Secretary Mr. C. Roul, DGSE Mr. Pardeep Aggarwal, DPI (Secondary) Mr. Kamal Garg, DPI (Elementary) Mrs. Darshan Kaur, Director SCERT Mrs. Pankaj Sharma, Additional State Project Director Mrs. Ginni Duggal and Mr. JP Singh.