To maintain peace and harmony in the wake of a violent clash between two communities in Phagwara, the Punjab Government has extended the temporary suspension of mobile internet services in 4 districts till Monday with immediate effect.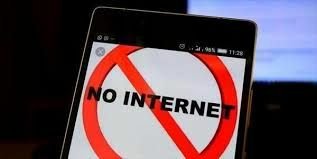 Disclosing this here, an official spokesperson said that this order was issued for temporarily suspension of mobile internet services (2G/3G/4G/CDMA), all SMS services as well as all dongle services except voice calls in the territorial jurisdiction of four districts namely Kapurthala, Jalandhar, Hoshiarpur and SBS Nagar districts as a precautionary measure.
He further said that all telecom services providers in the State of Punjab and Head of BSNL (Punjab Jurisdiction) are directed to ensure compliance of this order. He said that any person found guilty for violation of aforesaid order, would be liable for legal action.