NewZNew (Chandigarh) : The Governor of Haryana, Punjab and Administrator, Union Territory, Chandigarh, Prof. Kaptan Singh Solanki, expressed deepest condolence at the sad demise of Lt. Gen JFR Jacob (redt.) who was also a former Governor of Punjab and Administrator of Chandigarh between November 1999 and November 2003.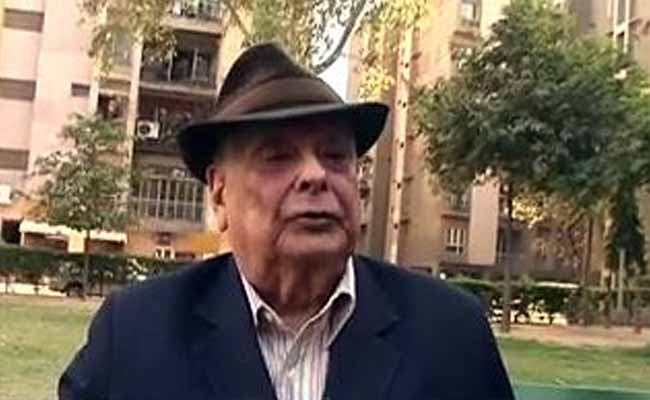 In his condolence message the Governor said "the said demise of former Lt. Gen and Governor was a tremendous loss to the country." He prayed to Almighty to grant peace to department soul.
Lt. Gen JFR Jacob, breathed his last today after a brief illness at the Army's Research and Referral hospital Delhi.
Punjab Chief Minister Mr. Parkash Singh Badal today expressed profound grief and sorrow over the sad demise of former Punjab Governor Lt. General (Retd.) JFR Jacob (92) who passed away at Army Hospital, New Delhi this morning after prolonged illness.
In a condolence message, Mr. Badal described Mr. Jacob as an able administrator, an astute military officer and a dedicated soldier besides a fine human being with the qualities of head and heart, who played a vanguard role in India's victory in Indo-Pakistan war of 1971 and liberation of Bangladesh. He recalled the outstanding services rendered by Mr. Jacob as the Governor of Punjab and Administrator of Union Territory of Chandigarh.
Sharing his heartfelt sympathies with the members of the bereaved family, Mr. Badal prayed to the Almighty to give courage to them, his friends and relations to bear irreparable loss in this hour of grief and grant eternal peace to the departed soul.
The Punjab Deputy Chief Minister, S. Sukhbir Singh Badal has expressed profound grief over the demise of 1971 Bangladesh war hero and former Governor of Punjab Lt. Gen. (Retd.) JFR Jacob who passed away today morning. He was 92.
S. Badal said that Lt. Gen. Jacob was not only a brilliant army officer who served his motherland in the 1971 war against Pakistan and was witness to the historic surrender by Pakistan army but he also proved his administrative acumen while serving as Lt. Governor of Goa and then as Governor of Punjab.
The Deputy Chief Minister prayed to the almighty to grant peace to the departed soul and courage to the bereaved family to bear this loss.