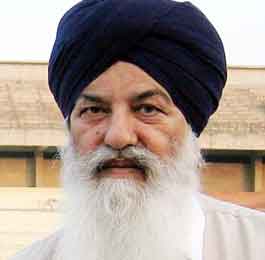 NewZNew (Chandigarh) : Punjab Government would construct eight PRTC Bus Stands at the cost of Rs.36.25 crore in the state in the next three years. Disclosing this here today Punjab Transport Minister Mr. Ajit Singh Kohar said that the construction work of Bassi Pathana and Amloh Bus stands of PRTC has been completed at the cost of  Rs. 4.00 crore and Rs.2.67 crore respectively.
The Minister said that  proposed Bus Stand would be constructed at Sirhind, Bhawanigarh, Bajakhana, Samana, Sunam, Malerkotla, Fatehgarh Sahib and Ahmedgarh whereas the works of Rama Mandi and Faridkot Bus Stands were on advanced stage of completion at the cost of Rs.2.00 crore and Rs.5.00 crore respectively.
In order to improve efficiency and bring in transparency in the working of PRTC, the Minister said  that the process to introduce the Integrated Depot Management System (MIS) has been initiated for which a detailed project report for seeking grant-in-aid from Government of India has been prepared by the Central Institute of Road Transport (CIRT), Pune. With the implementation of this system PRTC was expected to save 15 to 20% in its administrative cost as well as reduction in the expenditure on the maintenance of the fleet and it is also expected that it will bring improvement in PRTC, resulting in expected increase in revenue by atleast 10% and decrease in the expenditure by way monitoring by atleast 8% to 10%.
He said that the total revenue of PRTC during the year of 2013-14 was 367.12 Crores, and in the year 2012-13 was 340.83 Crores against 319.47 crores in the year 2011-12. He further said that free concessional travelling provided to the various categories was to the tune of 83.89 Crores during the year 2013-14 whereas during the year 2012-13 was Rs. 72.93 crores and during year 2011-12 was Rs. 60.15 crores .