EDUCATION MINISTER DR. CHEEMA SHOWERED HIGH PRAISE ON PLAYERS AND COACHES
PUNJAB BAGS 4 GOLD, 7 SILVER AND 10 BRONZE MEDALS IN DIFFERENT 9 SPORTS EVENTS DURING LAST WEEK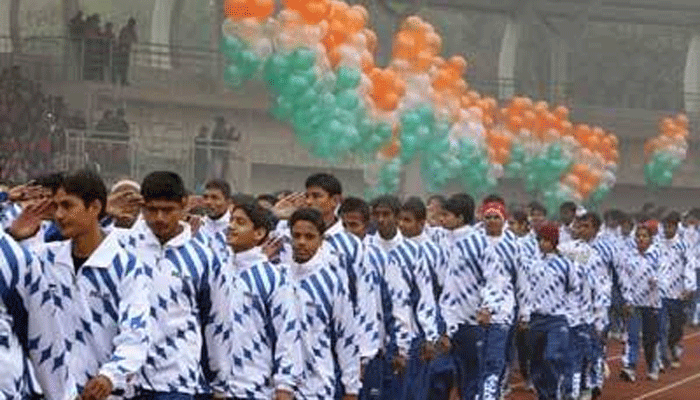 NewZNew (Chandigarh) : As per the track record in National School Games, Punjab has again put up a good show in ongoing 60th National School Games, which is being held in the various parts of the countries. Punjab has bagged 4 Gold, 7 Silver and 10 Bronze medals in the 9 sports events held during the past one week.
While greeting the winning Players their Coaches and Parents for this splendid achievement, Dr. Daljit Singh Cheema, Education Minister said that this achievement is the result of consistent hard work the players had put in. He said that the Education Department has been giving priority to the sports from the primary level by providing every kind of infrastructure and technical assistance to the players.
Divulging the detail of the Medals won by the Punjab team during last few days Dr. Cheema said that Punjab Football team bagged the Gold Medal in the U-19 Football tournament held at Indore. In Karate event Punjab team snatched 2 Gold, 2 Silver and 4 Bronze medals. He said that Punjab bagged overall second position in the country in the 3 team events in New Delhi Cluster by winning 4 Silver and 2 Bronze medals.