Punjab Guv pays obeisance at Takht Sri Kesgarh Sahib: Punjab Governor and Chandigarh Administator Banwari Lal Purohit paid obeisance at the holy Takht Sri Kesgarh Sahib on Saturday.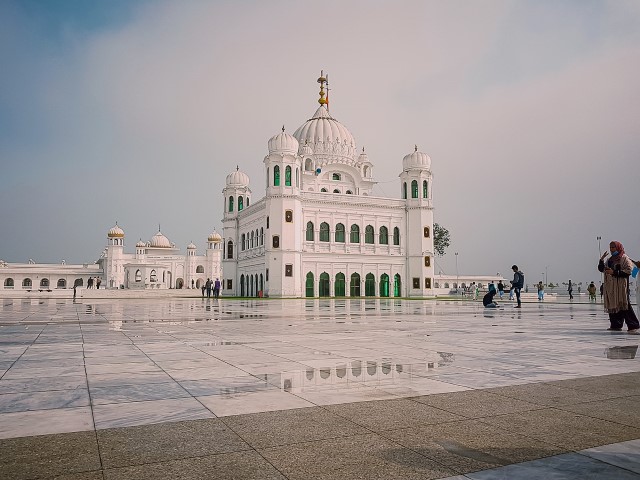 Thanking the Almighty for the bountiful blessings, the Governor listened to the kirtan and later as per the Sikh tradition relished the Langar (community kitchen) along with Sangat (people assembled in the holy place) while sitting in a Pangat (row).
He said visit to the birth place of the Khalsa Panth fulfilled his deep cherished desire and he felt exalted in the mesmerizing environment.
The Governor was honoured and presented with a Siropa (robe of honour) and a picture of Takht Sahib by Gurdwara Sahib Manager Bhagwant Singh, SGPC Member Dr Daljit Singh Bhinder, Head Granthi Giani Parnam Singh and Additional Manager Hardev Singh.
Mr Purohit also visited the Virasat-e-Khalsa Museum. Impressed by the excellent up keep and maintenance of the museum, he said this museum is a source of inspiration for the country as it will inspire the students and promote the rich culture and heritage of Punjab.
Sharing his experiences in the visitors' book, the Governor wrote that Virasat-e-Khalsa is an iconic museum depicting the history of Punjab in a visual cum narrative form. He mentioned that he felt privileged to visit the world class museum.