PSEB Board Golden Chance Exam: Punjab Secondary Education Board (PSEB) is all set to launch a unique initiative titled 'Golden Chance Exams' from next month onwards.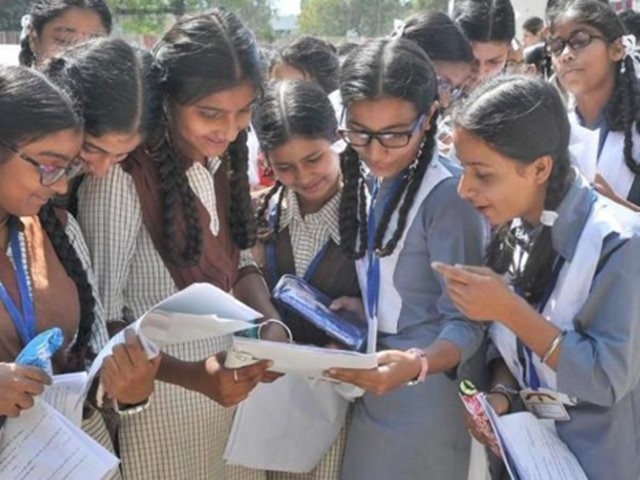 The initiative has been designed to offer a second chance to the students who have to reappear or compartment result in their board exams from 2004 onwards. Such students will be given a chance to reappear for the board exams and clear the examination.
The Exams titled 'Matric/Senior Secondary Supplementary Golden Chance Exam (Reap/Improvement), September-2019' will be held for both Class 10 i.e. Matric as well Class 12 i.e. Secondary students. The notification also stated that the registration process for this exam will commence from 4th September 2019 onwards.
Golden Chance Exam to Mark 550th Birth Anniversary of Guru Nanak
Punjab Board decided to launch the Golden Chance Exam for students with Compartmental / Reappear results to mark the 550th birth anniversary of Guru Nanak – the founder of Sikhism.
The official notice released by Punjab Board states that "Those students who could not pass their exams or those students who cleared their exams, but now wish to improve their score can avail this golden opportunity of appearing in exams again."
Criticism over Exam Fees
While many have appreciated the move of Punjab Board to offer a second chance to the students, the notice has come under severe criticism owing to the high examination fees that are being charged for Golden Chance Exam.
As per the official notification, students will have to pay Rs 15000/- as examination fees to appear for Board Exams under Golden Chance Scheme. The examination fees charged under Golden Chance Exam was almost five times the amount charged by the board for giving special chance earlier to students.
The strongest opposition to PSEB's Golden Chance Exam has come from Punjab Democratic Teachers' Front who alleged that the fund starved Punjab Board was trying to raise money from people to run its functions through this scheme. PDTF's Secretary-General Devinder Punia termed the scheme as commercialization of education and anti-poor.