Punjab signs power purchase agreement of 1,200 MW with SJVN: Punjab Chief Minister Bhagwant Mann on Thursday said the state government has signed a power purchase agreement of 1,200 MW with Sutlej Jal Vidyut Nigam (SJVN).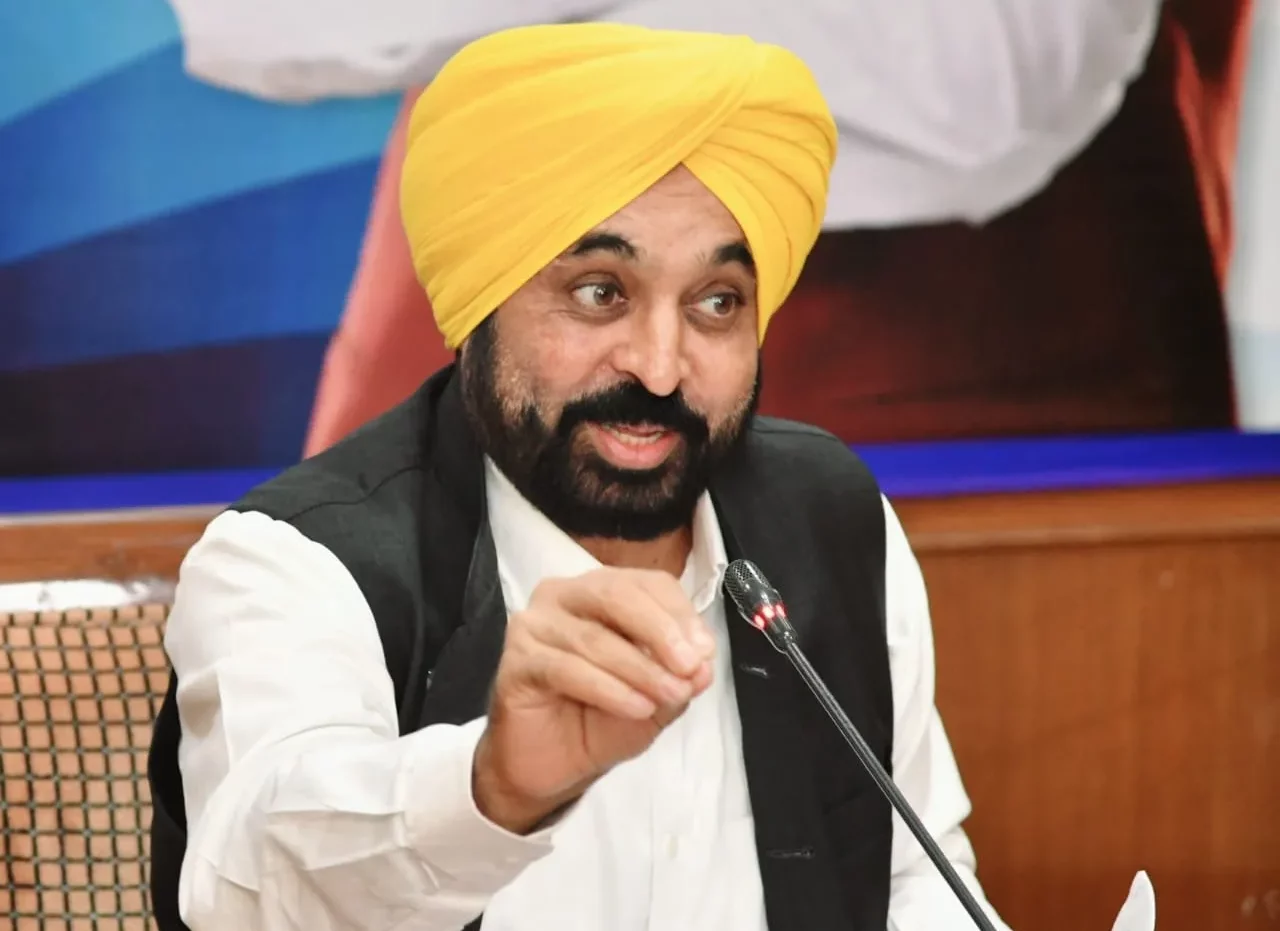 He said that PSPCL had floated tenders for procurement of power from solar projects located in Punjab and elsewhere in the country.
He said that SJVN Green Energy Limited proposed Rs 2.53 per unit from 1,000 MW in Bikaner in Rajasthan and Bhuj in Gujarat and Rs 2.75 per unit from 200 MW in Hoshiarpur in Punjab).
Mann said for the first time the Swiss Challenge Method (SCM) was implemented to invite counter bidding.
Earlier bidding was of 2.59 per unit but was negotiated and brought at 2.53, thereby saving money. Likewise, he said for 200 MW bid was made at Rs 2.79 but was finally agreed to Rs 2.75 per unit, he said.
Mann said the government will save Rs 431 crore through this negotiation, adding to avoid transmission cost these projects will be started soon.
The Chief Minister said the earlier governments had plundered public money by signing these agreements to benefit the private players.
He said from 2007-2017 none of the project was below Rs 7, whereas this pact has been signed at a nominal cost.
Mann said this will save a lot of public money and will be immensely beneficial for the state.
Punjab will soon become the first state to implement policy for banking the power. This will be a revolutionary step aimed at further making the state power surplus in the country, he said.
Mann said this will herald a revolution in providing cheap, regular and uninterrupted power to the masses.
The Chief Minister said the agreement rates have been fixed for 25 years without any further rise in cost. He further said no transmission charges and no transmission losses will not be paid by PSPCL.
The estimated daily production of green power is 83 lakh units. It will further help supplying power to tubewells during the day as solar energy will be available in the day, he said.
He said the government is heading towards purchasing the Goindwal power plant. He said efforts are being made to revise the agreement clauses with the other private thermal plants in the state.
The Chief Minister categorically said the free power to the farmers will continue. Also there is no proposal to levy any rate on free power to the food growers.