Punjab Stands to Benefit from the ongoing Economic Cooperation and Trade Agreement  between India and Australia: India Australia Strategic Alliance, a key player promoting the bilateral relationship and economic cooperation between India and Australia, has announced further growth and development opportunities for Punjab under the recently signed Economic Cooperation and Trade Agreement (ECTA) between the two countries.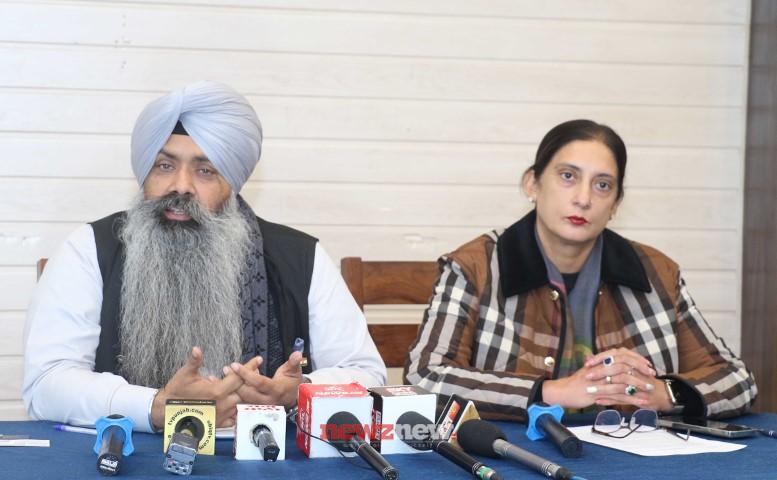 The growing economic and trade activities between India and Australia are expected to bring more investments, trade cooperation and economic development to Punjab.
The trade agreement will deliver new market access opportunities for Australian businesses and consumers and the state of Punjab in North India, with its rich resources of agriculture and related industries, stands to benefit in the area of business & trade deals, skill development, increased employment, education among others.
The opportunity is expected to bring more investment and growth opportunities for the states of Punjab, Haryana and the entire North India.
The ECTA agreement, signed on April 2, 2022, will provide duty-free access to Indian exporters of over 6,000 broad sectors. Punjab's labour-intensive sectors are expected to gain immensely, including agriculture, dairy, textiles and apparel, furniture and sports goods.
Australia is India's key bilateral partner across sectors and is also a key exporter of raw materials in India. At the same time, India exports finished products from Australia, which creates a win-win opportunity for the two countries.
Speaking on the occasion, Dr Jagvinder Singh Virk, Chairman, India Australia Strategic Alliance, said "India and Australia have a solid and positive relationship, characterized by cooperation in various areas, including trade and investment, education, defence and security, and culture. Both countries are committed to strengthening their ties and have held regular high-level bilateral meetings between their leaders and ministers to discuss ways to expand cooperation. The agreement brings together two major economies of the world – India the 5th largest economy and Australia the 14th largest economy. India Australia Strategic Alliance, with its support and envoy and veteran leader Tony Abbott, has been working for over a decade to improve the bilateral relations between the countries. We hope this brings more opportunities for the Punjab state to grow and benefit from the cooperation. It is expected that the India-Australia FTA will help bilateral trade cross over $100 Billion over the next 4-5 years, from the current $25 Billion."
India Australia Strategic Alliance (IASA) recently signed an MOU with the World Trade Center, Mumbai, to conduct various joint trade and investment promotion programs to strengthen economic ties between the countries. India's Australia Strategic Alliance has been working for the last 12 years with veterans such as Tony Abbott, former Prime Minister of Australia, and has played a vital role as the special envoy to help sign this FTA agreement.
Know More About India Australia Strategic Alliance (IASA)
India Australia Strategic Alliance (IASA) is an Industry body for the Australian and Indian Business communities. IASA is a not-for-profit organisation that has developed resources by promoting Indian and Australian industries in international markets as its primary goal. The IASA represents all exporters, importers, and large, medium and small industries.
The India-Australia Strategic Alliance aims to provide Indian and Australian businesses with a platform and resources required to effectively and efficiently conduct profitable trade, make representations to and on behalf of companies at the state and Federal level and provide support to Industry working groups, advisory boards representing business engaged in trade between India and Australia.
IASA is promoting the evolution of the Australian and Indian Institute of skilled training, which has had the interests of Australian and Indian businesses at heart.