NewZNew (Chandigarh) : Pumpkart.com which is India's leading start up & a role model company of the region, has found a fancy with the Punjabi Film Industry. The company headquartered at Chandigarh, which had recently been praised for creativelinghy marketing water pumps online, by none other than Google CEO Sundar Pichai, was visited by star cast & crew of upcoming Punjabi movie–  '25 Kille'.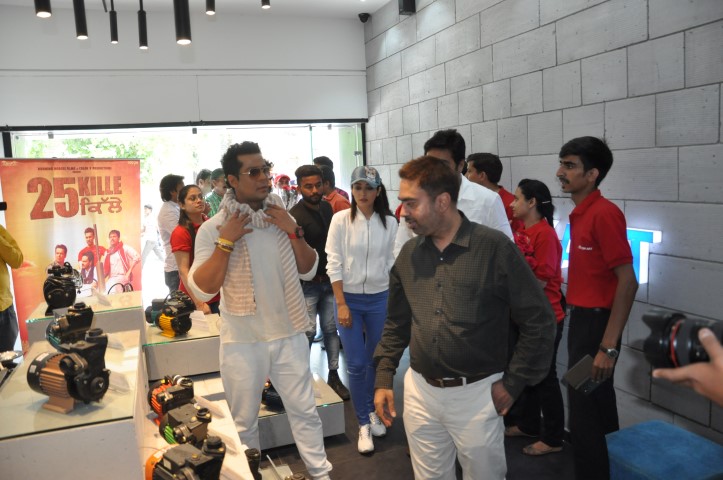 "It's an honour for us that we were chosen by the makers of '25 Kille' for a visit at our office in Chandigarh's Industrial Area Phase II, just a day before the Pollywood blockbuster releases worldwide. The film's production & direction team had expressed the desire to visit our office, as they wanted to be associated with us just before the movie's release & of course to understand our unique business model, that has given us recognition not just in India but also abroad." Said K S Bhatia, Founder & CEO, Pumpkart.com.
The Star cast that visited Pumpkart's office included Actors Guggu Gill, lead actor Ranjha Vikram Singh, lead actress Sonia Mann.
"I am quite amazed at what Pumpkart is doing to promote the entrepreneurial spirit of Punjabis. It's been a great experience visiting Mr. Bhatia's office." Said Sonia Mann. Adds Ranjha Vikram Singh, "We would like to associate with Pumpkart in future too. I am sure both Bollywood & Pollywood would like to tie up with Mr. Bhatia in whatever way it is possible."
 Producer Shirin Morani & Director Simranjit Singh Hundal were also present.
 "25 Kille am sure will set an enviable benchmark as far as quality & innovative story etc is concerned. The film has been made well & surely will be a trend setter in Punjabi cinema. We chose Pumpkart for our visit as it has made Punjab proud with its innovative entrepreneurial spirit. The brand is a winner like am sure our film will be." Said Shirin Morani, Producer.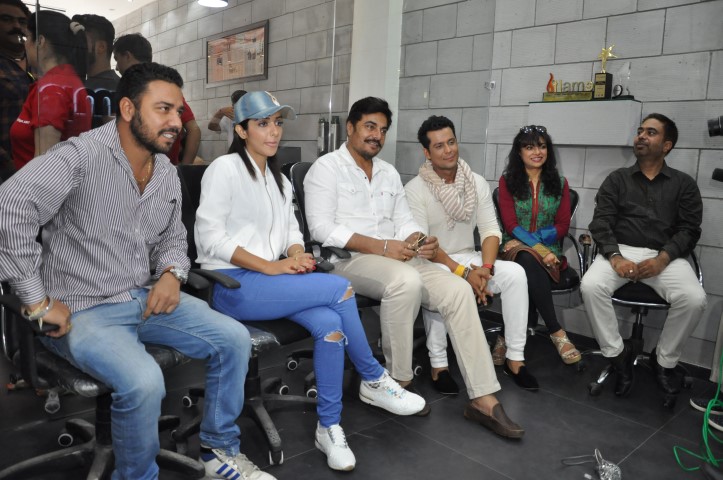 It is noteworthy that '25 Kille' will offer a different perspective to Punjabi Cinema when it hits theatres worldwide on 25th August. It has actors like stalwarts of Punjabi films Guggu Gill & Yograj Singh. Bollywood Actor Ranjha Vikram Singh of Hero Panti fame is in the lead. The beautiful lead Actress Sonia Mann has given a sterling performance.